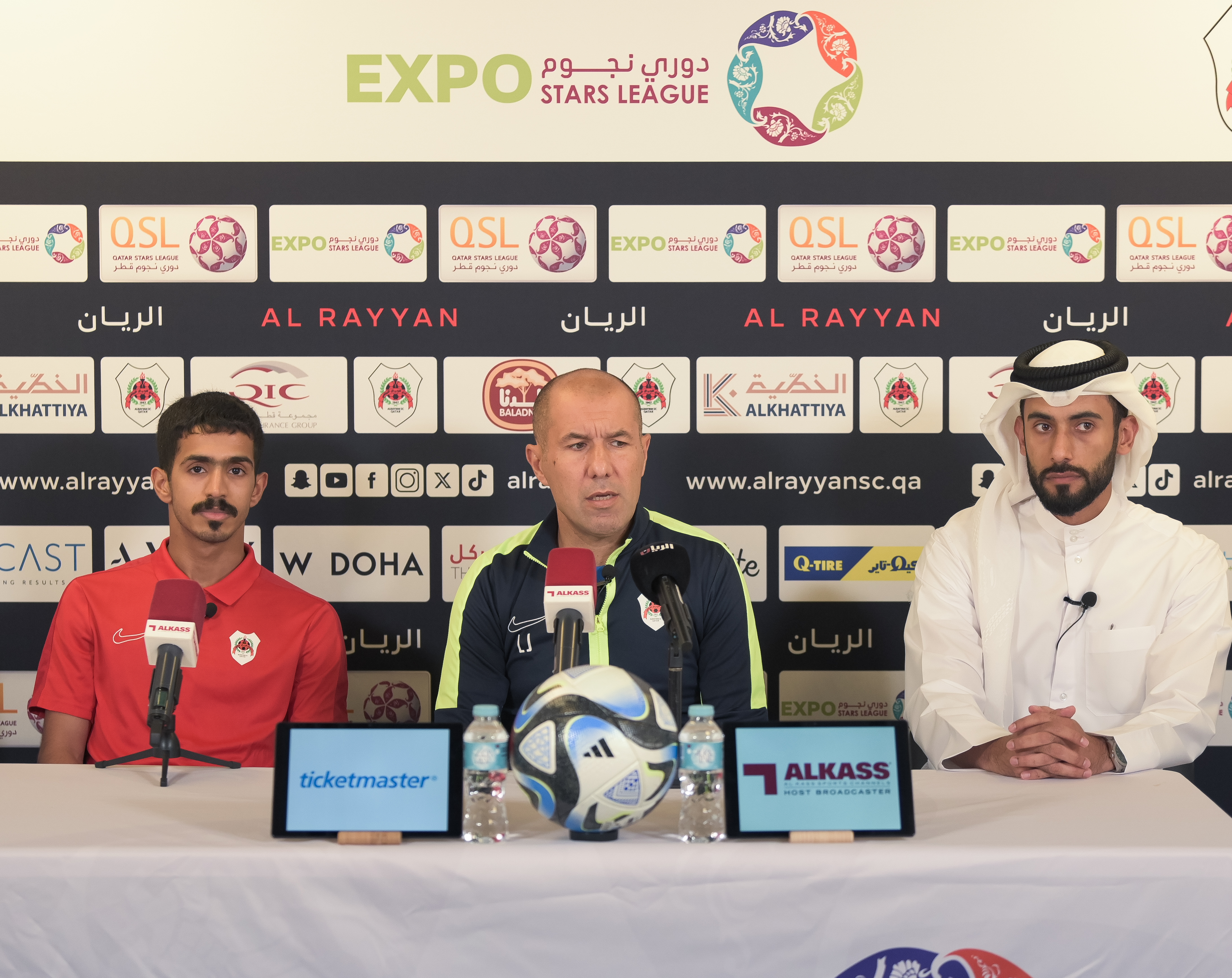 Al Rayyan coach Leonardo Jardim spoke to the media ahead of their 2023-2024 season Expo Stars League Week 3 match against Al Shamal.
"The preparation for this match is different from previous matches because more than half of the team is with the Olympic team and we will work to prepare the team for the match plan that we will play against Al Shamal.
"For me, this match will be a surprise because I watched the Al Shamal team at the beginning of the season and how it succeeded in forcing a positive draw against the second and fourth-placed finishers last season – Al Arabi and Al Wakrah.
"We always enter every match with the same winning mentality in order to earn the three points that the team seeks to obtain in every match. We always respect the opposing team.
"We always play for the name of Al Rayyan club, which has a history and great fans, so we play to achieve three points," said Jardim.
Al Rayyan player Ahmed Al Menhali said, "The team's preparations for each match are different and the players think about each match separately.
"We had a good start in the league championship after we got six points in the first two rounds, so we are seeking to get three more points to continue the series of positive results.
"The presence of Al Rayyan fans against Al Shamal at the Al Bayt Stadium may be larger than the previous two matches, given the major role they played in achieving the victory."