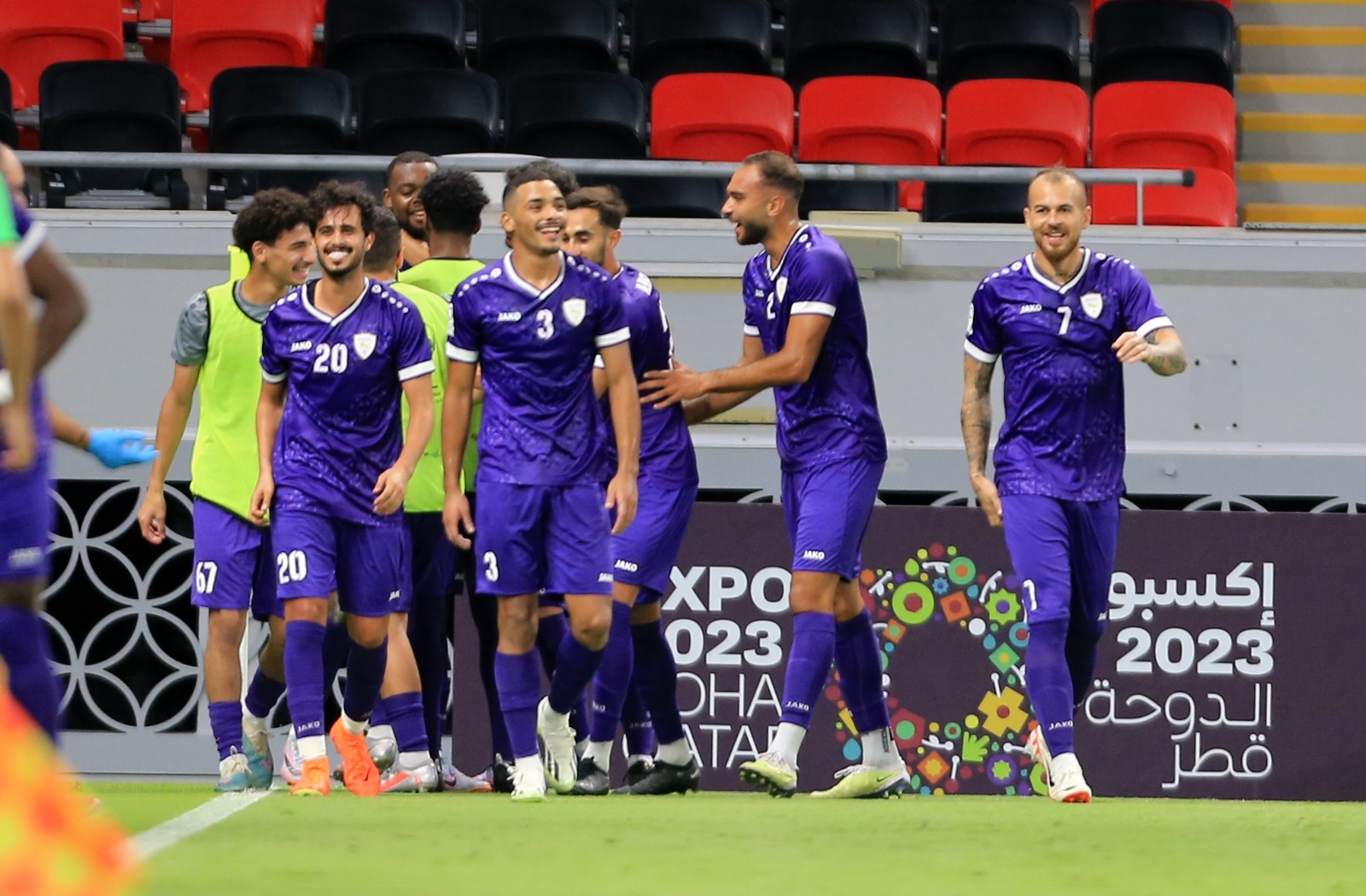 Muaither made their presence felt in the 2023-2024 season Expo Stars League with a thumping 5-2 win over Al Markhiya in their Week 3 match at the Ahmad Bin Ali Stadium on Friday.
The hero of the game for promoted team Muaither was their Congolese forward Guy Mbenza, who accounted for four goals while they gained an own goal from Al Markhiya as well.
The tall Mbenza made a rocking start for Muaither scoring in the seventh, 12th, 15th and 27th minutes of the game. Al Markhiya player Yusupha Nije scored an own goal in the 41st minute.
Al Markhiya also benefited from an own goal by Muaither's Mamadou Traore in the 21st minute when he deflected a long Joao Teixeira kick into his own net.
Al Markhiya's second goal was scored by Yusupha in the 71st minute of the match.
But the evening clearly belonged to Mbenza who was all over the rival defence from the word go. Alert and agile, he picked on a smart Abdulghani Munir assist inside the box and left-kicked the ball diagonally to the right. Beating the goalkeeper and a defender, the feeble kick had enough force to find its way into the goal.
Minutes later, Mbenza lunged in front of the goal to catch a spilled ball from Al Markhiya goalkeeper Mahmood Gamal, off a strike from Fouad Saleh, to score (2-0).
Mbenza's hat-trick goal also came after goalkeeper Gamal could not hold on to a powerful 40-yard hit of El Hassouni. Steaming in, Mbenza scored on the ricochet (3-0).
Al Markhiya hit back with a goal as a curling Teixeira kick from well outside the box was deflected into own goal by Muaither's Traore while trying to intercept the shot (1-3).
Mbenza was again back in business as this time he picked on a header pass after a throw-in to dribble his way past defenders and shot through the legs of rival goalkeeper for his and his team's fourth goal.
For Al Markhiya, the pony-tailed Nije scored his team's second goal by producing a perfect header of a fine Teixeira kick from a distance.
This was Muaither's first win of the new season after losing in the first two rounds, while Al Markhiya have suffered three defeats thus far.