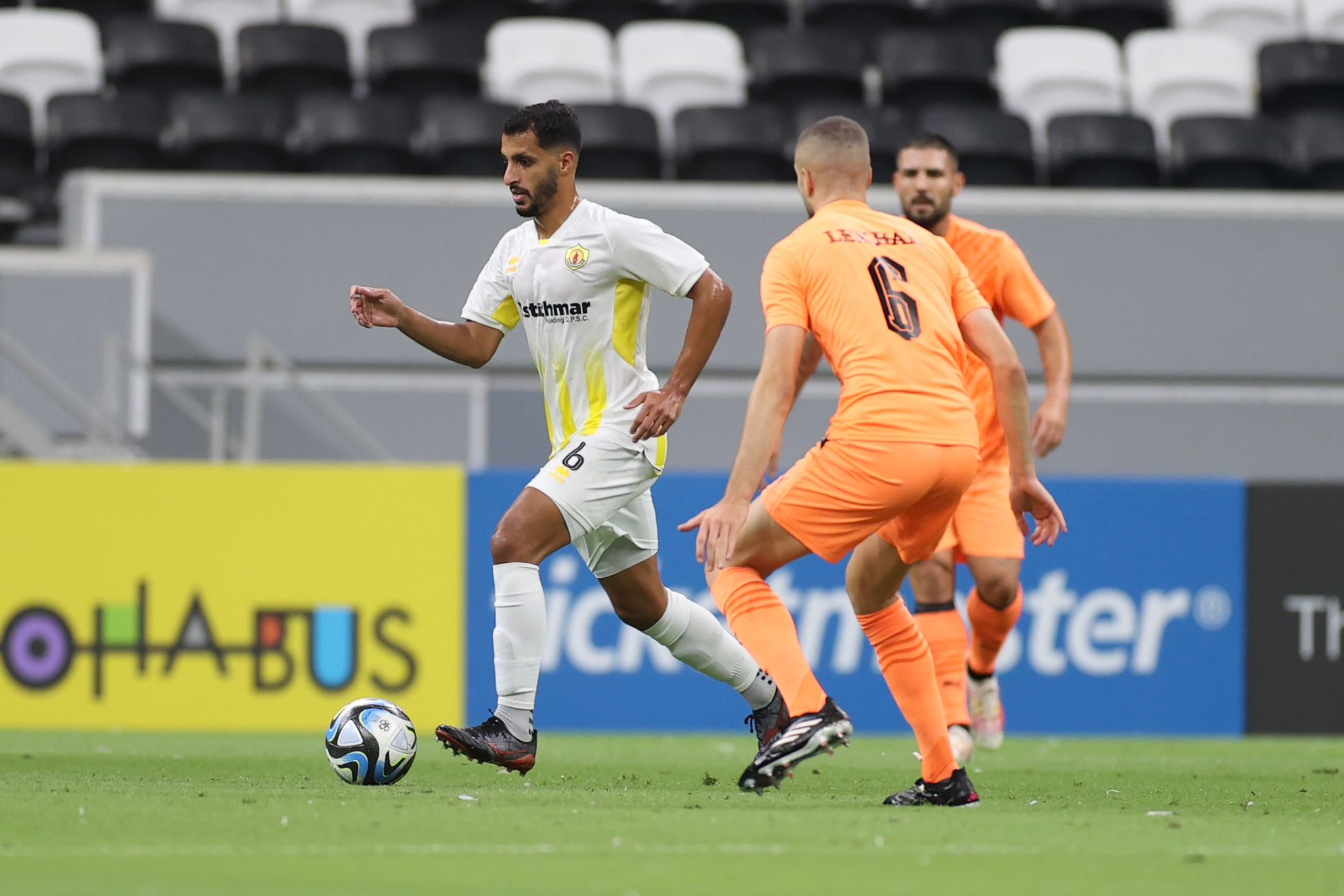 A late stoppage-time strike saw Umm Salal hold Qatar SC 2-2 in an exciting Week 3 match of the 2023-2024 season Expo Stars League at the Al Bayt Stadium on Friday.
Qatar SC rode on an early two-goal advantage with a brace from their Spanish star Javi Martinez, who scored in the 18th and 22nd minutes before Umm Salal hit back with goals from their Algerian pro Victor Lekhal (40th minute) and Meshaal Al Shammari (90+8 minute) to escape with a draw.
Qatar SC were minutes away from their first win in the league when Al Shammari picked on a fine Kenji Gorre cross from the left to do just enough to beat an all-stretched goalkeeper to his right.
The goal put paid to the hopes of Qatar SC, who earlier had a blazing start.
At the start, Martinez was all over the rival defence in front of the goal, scoring twice. His first was with a header from the centre and into the bottom left corner after Bruno Tabata sent a cross following a corner.
Martinez excelled a second time with a close-range right-foot shot into the top left corner and again off an assist by Tabata following a corner kick.
Umm Salal's opening goal was the result of a well-co-ordinated effort as Lekhal shot from the centre of the box after being provided with a perfect ball by Andy Delort.
This was a second drawn result for both teams in the league so far.
Qatar SC were held 4-4 by Al Gharafa in the first week, while Umm Salal were held to a 1-1 draw by Al Arabi in their Week 2 clash.