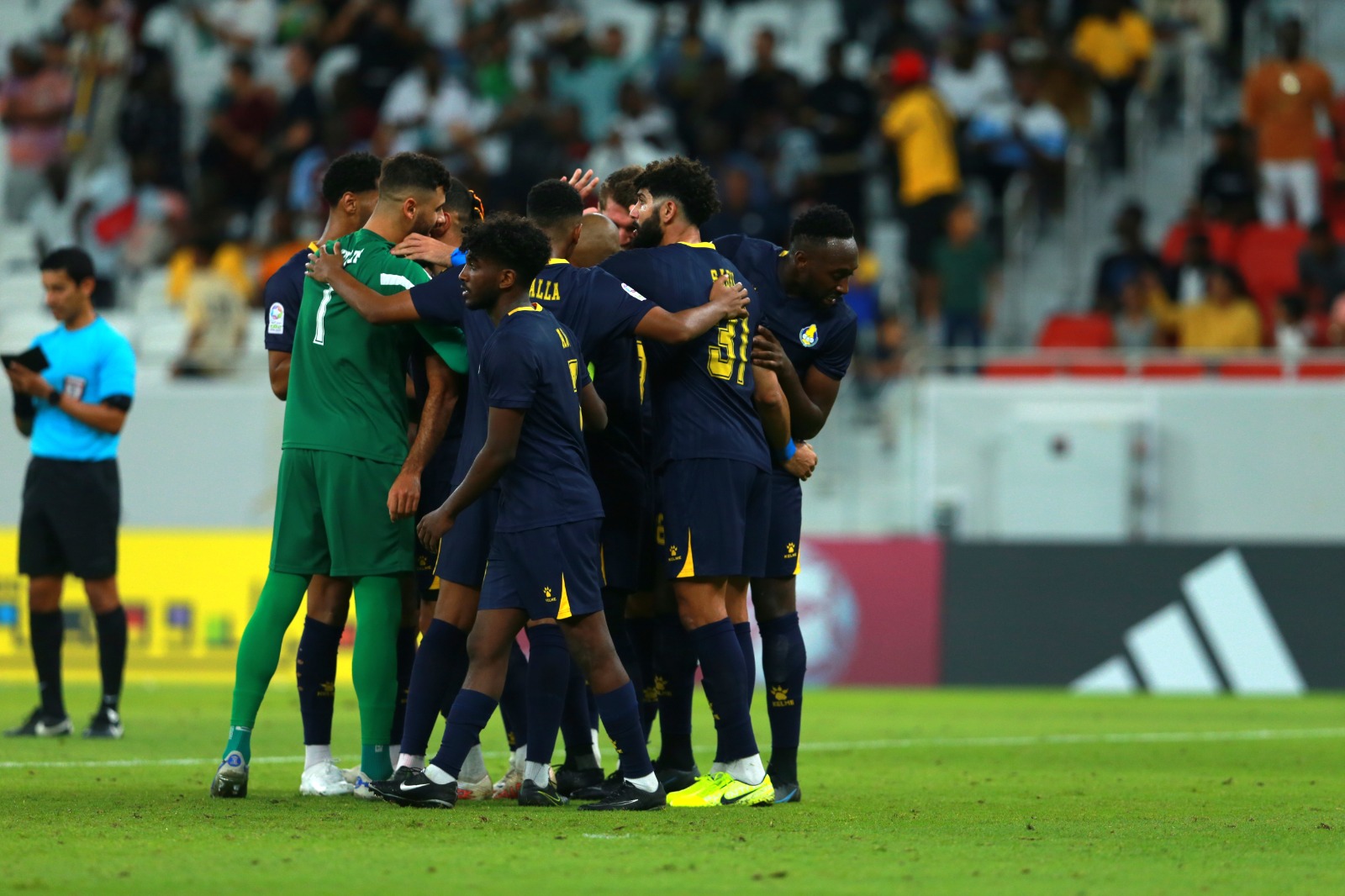 Al Gharafa bounced back from being a goal down to upstage Al Ahli 4-1 in their Week 3 clash of the 2023-2024 season Expo Stars League at the Al Thumama Stadium on Friday.
Starring in the turnaround win for The Cheetahs was their Algerian attacking midfielder Yacine Brahimi with two goals (61st and 72nd minutes). Ahmed Al Janehi (27th minute) and Farid Boulaya (90+10 minute penalty) were the other scorers.
Al Ahli's French-born Tunisian Naim Sliti fetched the first and his team's only goal of the match in the 15th minute.
The Brigadiers had made a forceful start, but were later forced to bog down by an aggressive Al Gharafa, who combined well for their second win of the league.
Brahimi, who is now also the top scorer with five goals, showed his good form leading the charge for his side. He looked to breach the rival defence from the very start and in the very fifth minute of the match had a threatening shot miss the left post of the goal by inches.
It seemed a blazing start for Al Ahli, still in search of their first win in the league, when Naim Sliti picked on a superb long cross from Yazan Al Naimat to get the left corner of the net from top centre of the box.
That joy for Ahli, however, lasted for only a while before Al Gharafa's Al Janehi, fed with the ball by Brahimi, moved in from the right to shake the same far left corner of the net again.
At 1-1 at half-time, the game appeared to be fairly in the balance, but Al Gharafa returned for Brahimi to steal the show. He got the team into the lead by picking on a cross pass by Boulaya to beat the defenders and the goalkeeper from the right with ease (2-1).
The same combination was at work again as Brahimi struck a second time, on this occasion from the right kicking the ball on a half volley to go over the goalkeeper and into the top net. (3-1).
The added injury time brought more delight for Al Gharafa as they drew a foul inside the danger area for a penalty. Boulaya scored gleefully from the spot and as a reward for all his hard work through the match.