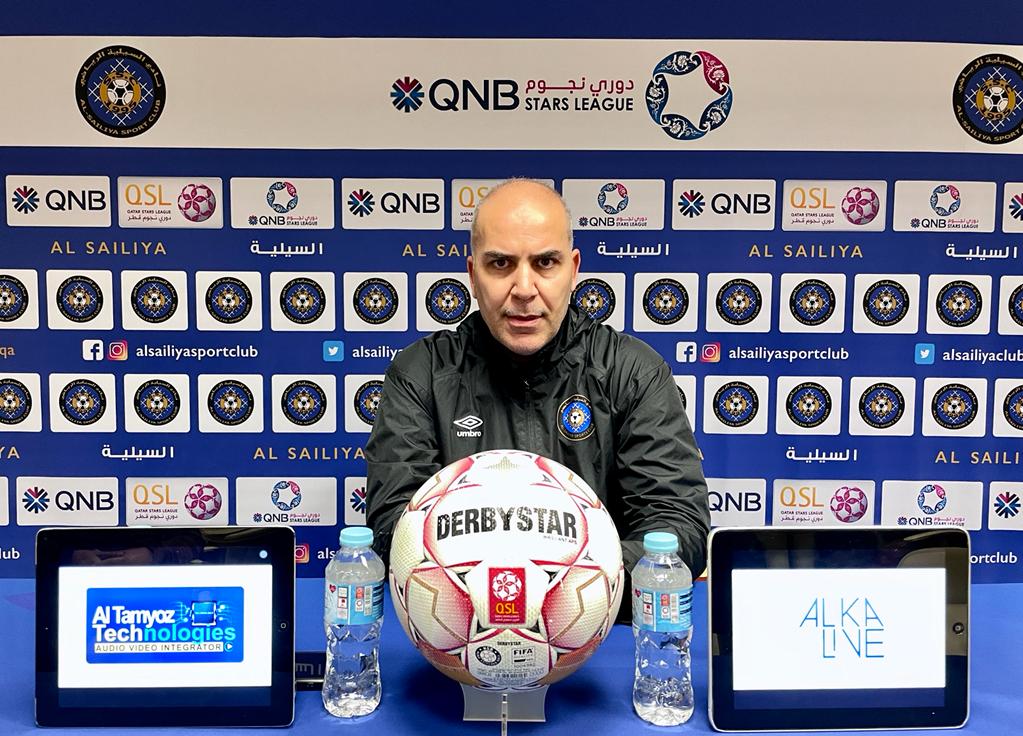 Al Sailiya coach Sami Trabelsi spoke to the media ahead of their 2021-2022 season QNB Stars League Week 15 match against Al Duhail.
"Our matches against Al Duhail are always strong due to the strength of the competitors who have players of high quality. And this makes us play the match without psychological pressure. This makes the players fully focused and present a good level, and I hope that we will succeed in achieving a positive result.
"We know Al Duhail team well and that they have outstanding players, overseas and nationals, in addition to having a strong bench, especially since the physical factor is very important at this stage, during which we play a match every three or four days.
"Clubs without huge player base suffer now, in addition to injuries and absences, and that puts teams under great pressure," said Trabelsi.
Al Sailiya player Mustafa Mohammed said. "The match will be difficult and comes at a very difficult time. Everyone knows that Al Duhail are a great team, but we will fight and give everything we have and we will enter the meeting in high spirit.
"Facing Al Duhail is difficult, especially since they are competing for the title. We will go into all our upcoming matches as if we are playing a final. From this crisis, everyone should stand together and have confidence in ourselves that we are able to overcome this situation."