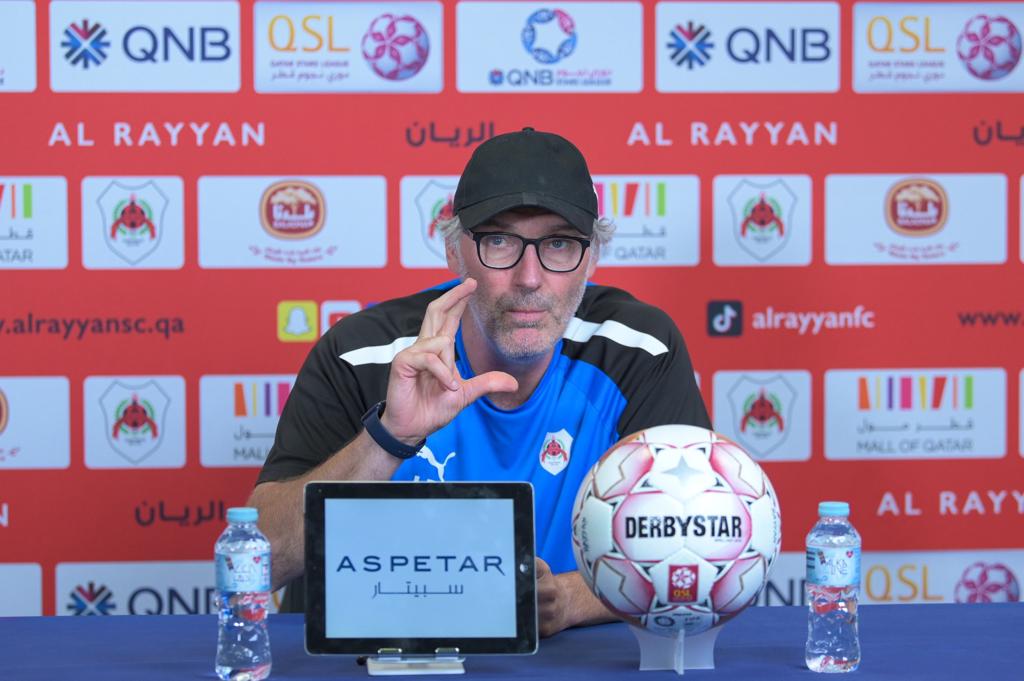 Al Rayyan coach Laurent Blanc spoke to the media ahead of their 2021-2022 season QNB Stars League Week 15 match against Al Khor.
"We had more time to prepare for Al Khor in order to achieve more victories after the win over Al Wakrah in Week 13. We benefited from the postponement of our match against Al Sadd in Week 14 in terms of preparations.
"We need to win because we need some points. I think the players have done a good job so far and are ready for this match.
"It was a special match (against Al Wakrah). We played 42 minutes and Ousmane Coulibaly was injured. I wish him a speedy recovery and also wish to see him again on the field. It was difficult to play that match in two parts, but I think my team was good. We played as a team and this is important for the future. The players can play that way, but we have to be better and stronger, and we need to work because we have a lot to do.
"We've regained the services of some players while losing those of others. Great work awaits us, especially during the months of February, March and April due to the tournaments, where we need to participate," said Blanc.
Al Rayyan player Yousef Omar said, "The last match was good and is an incentive for the players to continue the same performance. The next match against Al Khor is important for the team, our goal is to collect the three points.
"Al Khor team is good, regardless of the results. We focus on ourselves to do well and win.
"I thank coach Blanc for his confidence in me. I wish to continue at this level."