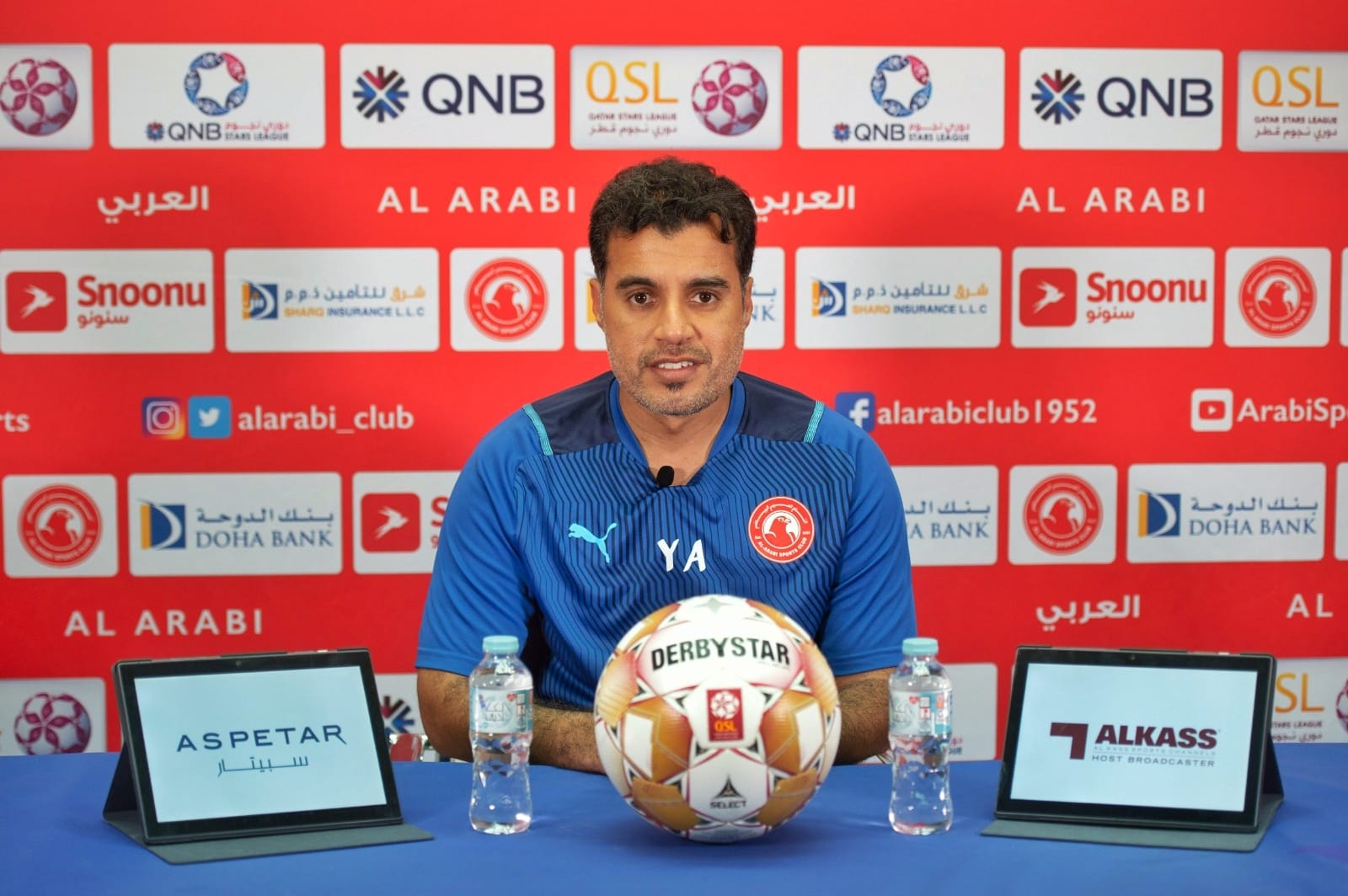 Al Arabi coach Younes Ali spoke to the media ahead of their 2021-2022 season QNB Stars League Week 15 match against Qatar SC.
"We seek to continue victories, after we presented a good show against Al Sailiya in the last round and achieved victory, and we are trying to appear better in the next match.
"We respect Qatar SC, who have good players, and the recent victory of our team will give the players confidence and motivation to win and achieve the three points.
"Despite the absences affecting the team, I have to work according to the available players and every player on the list is important, as evidenced by all players who played in the last period and proved their efficiency. They appeared well and we were satisfied with their performance," said Younes.
Al Arabi player Ibrahim Kalla said, "The technical staff, led by Younes Ali, are keen to achieve the best results during the coming period in order to compensate for the losses we suffered in some past matches.
"We are fully aware of the importance of the upcoming matches, which require great focus and efforts, and that there is no room for complacency. All our focus is currently on winning and collecting the three points against Qatar SC."
"The atmosphere in the team is positive and everyone works as one family, especially since the task is not easy, especially since the gap between the matches is only three days. But we are well aware of our tasks and everyone is ready for the challenges."