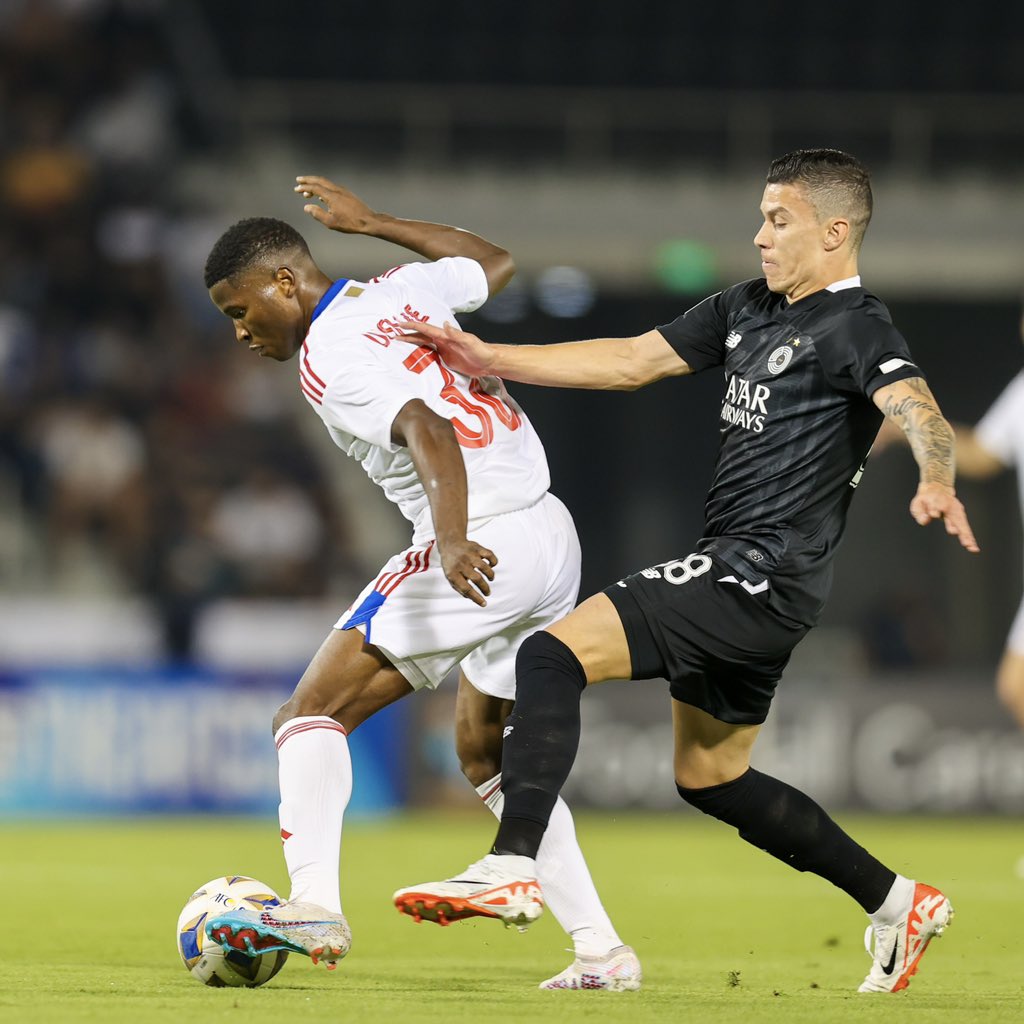 Al Sadd played out a 0-0 draw with Sharjah FC in their first-round Group B match of the 2023-2024 AFC Champions League at the Jassim Bin Hamad Stadium of Al Sadd club on Monday.

Al Sadd could well have ended up winning had Baghdad Bounedjah been on target in the 57th minute. The Algerian striker's spot kick curled left a bit too much, going past the left post. The penalty was awarded following a VAR check after Al Sadd's Gonzalo Plata was fouled inside the danger area.

Despite the miss, The Wolves tried hard to break the rival defence, but could not find a finish.

After a strong and keenly-fought opening half, Al Sadd charged up their offensive in the second half, but after a threatening header of Sharjah's Caio went past the left post in the 47th minute.

A minute later, Akram Afif got the ball in front of goal, but Sharjah defenders did well to foil the move.

In the 51st minute, Al Sadd skipper Hassan Al Haydous' kick from an Afif cross from just outside the box flew over the crossbar.

In the 80th minute, Al Sadd moved in menacingly again and the hard-working Pedro Miguel drove a fine ball diagonally to Bounedjah, but his connection saw the ball go just wide.

The tussle continued and in the dying seconds Afif made a frantic but good attempt but in vain as the ball went over the crossbar.

Earlier in the first half, Sharjah FC had a good corner kick in the 36th minute but Bounedjah headed the ball to safety.

Two minutes later, Al Haydous made a strong kick on the opposite end but Sharjah FC goalkeeper did well to make the save.

In the other match in Group B, Nasaf of Uzbekistan beat Al Faisaly of Jordan 1-0.