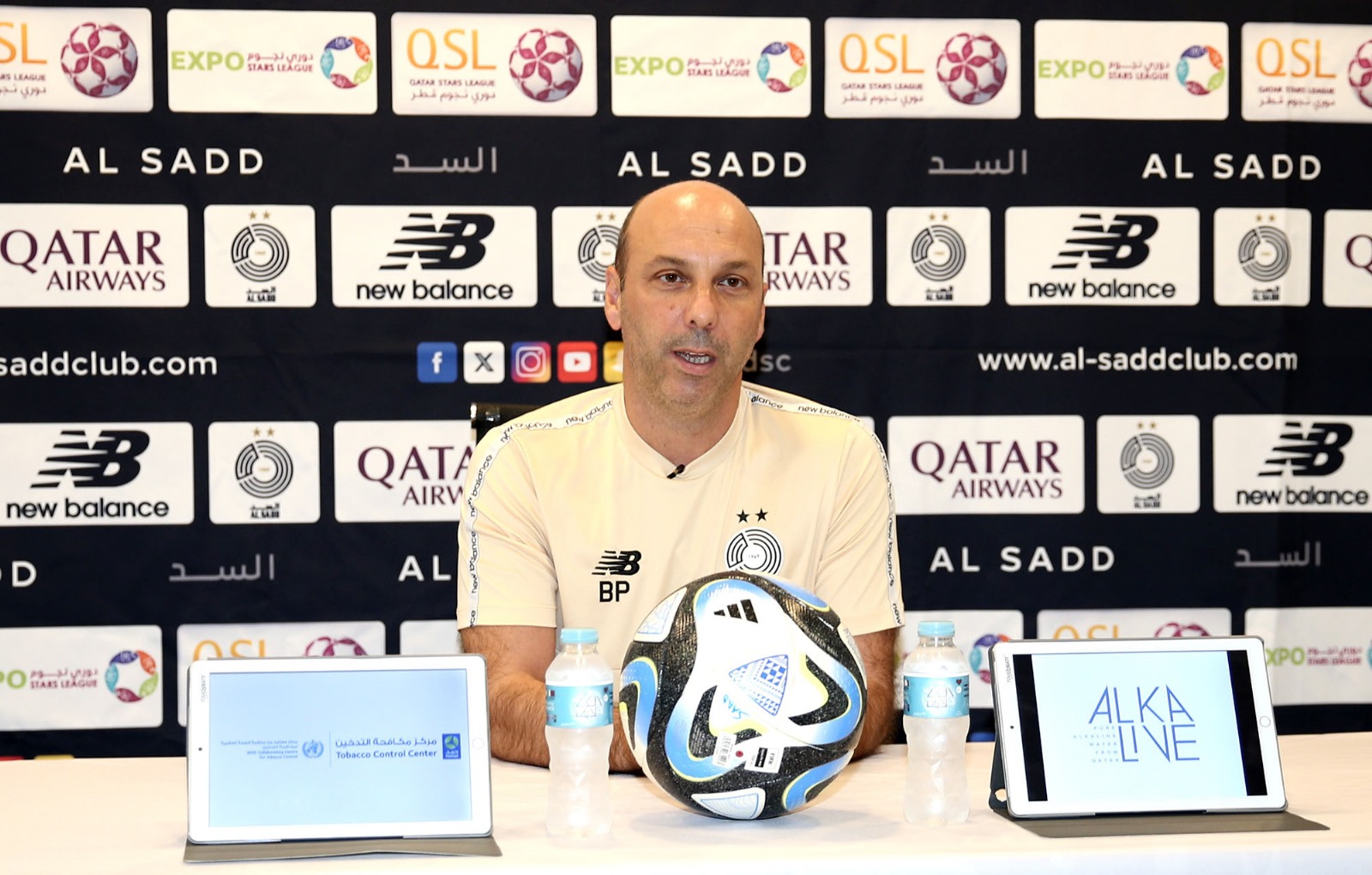 Al Sadd coach Bruno Miguel spoke to the media ahead of their 2023-2024 season Expo Stars League Week 3 match against Al Wakrah.
"The match against Al Wakrah will be different. Of course, our competitor will use new strategies, which will make it a new challenge for us. We trained well this week, so I hope we will be ready to win against Al Wakrah.
"Al Wakrah lost their match in the AFC Champions League play-off and tied in the league, so they will be fully focused on winning against us, but for us this does not change things. The results of the previous match do not affect the team's focus.
"All matches are equally important and difficult, and I expect that Al Wakrah will be a difficult competitor, but we are ready to win.
"We have some problems before the match because some players have minor injuries and will not play against Al Wakrah, but Al Sadd have a good group and we can play well with the available players, so we will not complain," said Miguel.
Al Sadd player Yousef Abdurizag said, "The Al Wakrah match is difficult and our goal is definitely to get the three points to continue the winning run.
"We achieved victory in the first two rounds of league and we are seeking the third victory against Al Wakrah. I am very happy after scoring two goals against Umm Salal and Al Ahli, and I hope to continue at this level and meet everyone's expectations."