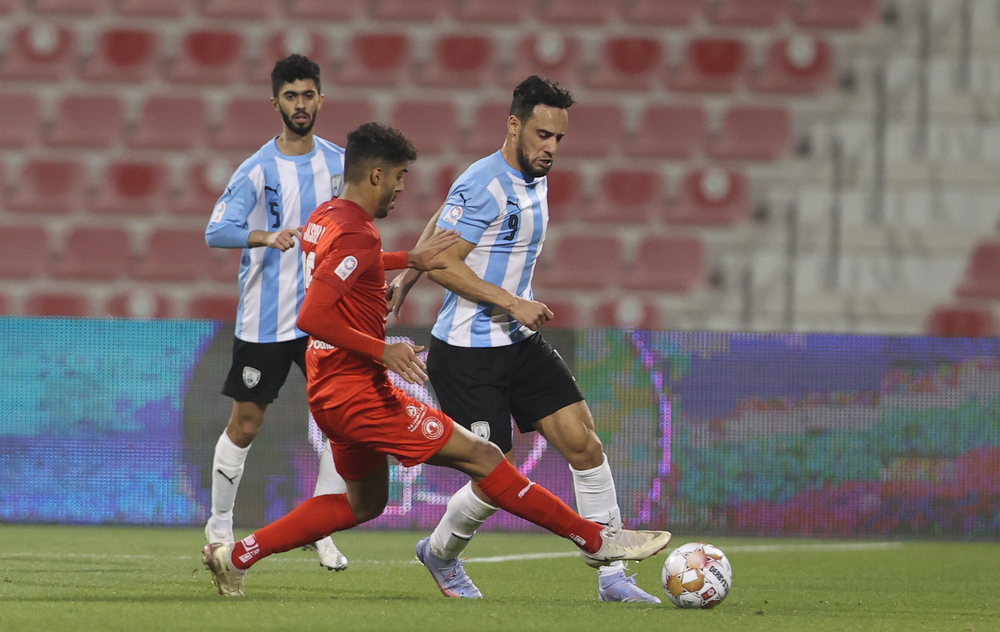 Al Wakrah defeated Al Arabi 2-1 in Week 12 of the 2021-2022 season QNB Stars League at the Al Arabi Stadium on Tuesday.
Jacinto Dala (seventh minute) and Mohamed Benyettou (eighth minute) scored for Al Wakrah.
Abdulqadir Ilyas scored the only goal of Al Arabi in 90+6 minutes.
Al Wakrah reached 19 points with a game in hand as their match against reigning champions Al Sadd in Week 11 was postponed as many of Al Wakrah players got infected with the coronavirus.
Al Arabi remained on 20 points.
Al Wakrah really surprised Al Arabi with two early goals.
The first one came through Dala after a quick attack.
The goal was a shock to Al Arabi players and the rivals took advantage of that and added the second the next minute through Benyettou.
Al Arabi entered the second half with full force in search of making amends and intensified the pressure on Al Wakrah.
Al Arabi almost scored through Abdullah Al Muraisy, had it not been for goalkeeper Saoud Al Khater's timely intervention.
Al Arabi's attempts continued and, in the 65th minute, Abdulqadir missed an opportunity to score after a rebound from a shot that hit the post.
Towards the end, Abdulqadir succeeded in reducing the margin for Al Arabi by scoring following a cross from Abdullah Al Muraisy.