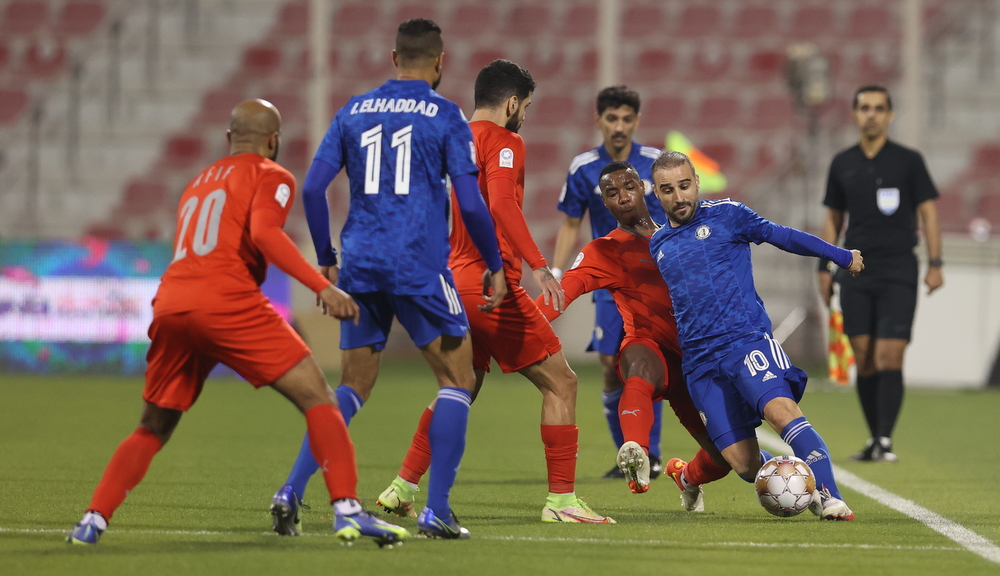 Al Duhail and Al Khor were locked in a 1-1 draw in Week 12 of the 2021-2022 season QNB Stars League at the Al Arabi Stadium on Tuesday.
Nam Tae-Hee scored for Al Duhail in the seventh minute, a lead that was nullified by Al Khor through Ismail Haddad in the 52nd minute.
Title contenders Al Duhail raised their tally to 26 points and Al Khor eight points.
Al Duhail imposed their supremacy from the beginning of the match and had several chances, until South Korean Nam found the mark. Kenyan striker Michael Olunga led an attack from the left, before the ball reached Sultan Al Breik. He crossed the ball to Nam, who sent the ball home.
Al Duhail calmed down a bit as Al Khor regrouped and Jasser Yahya managed to unleash a strong shot in the 17th minute, which Al Duhail goalkeeper Salah Zakaria brilliantly saved for a corner kick.
Al Khor managed to equalize after the half-hour mark through Moroccan Haddad, who took advantage of weakness in the rival defence.
The second half witnessed great excitement, as Al Duhail tried to progress with goals. Ferjani Sassi once and Olunga twice were thwarted by Al Khor goalkeeper Baba Djibril.
Al Duhail kept up the pressure, while Al Khor relied more on counter-attacks. However, the stalemate continued.