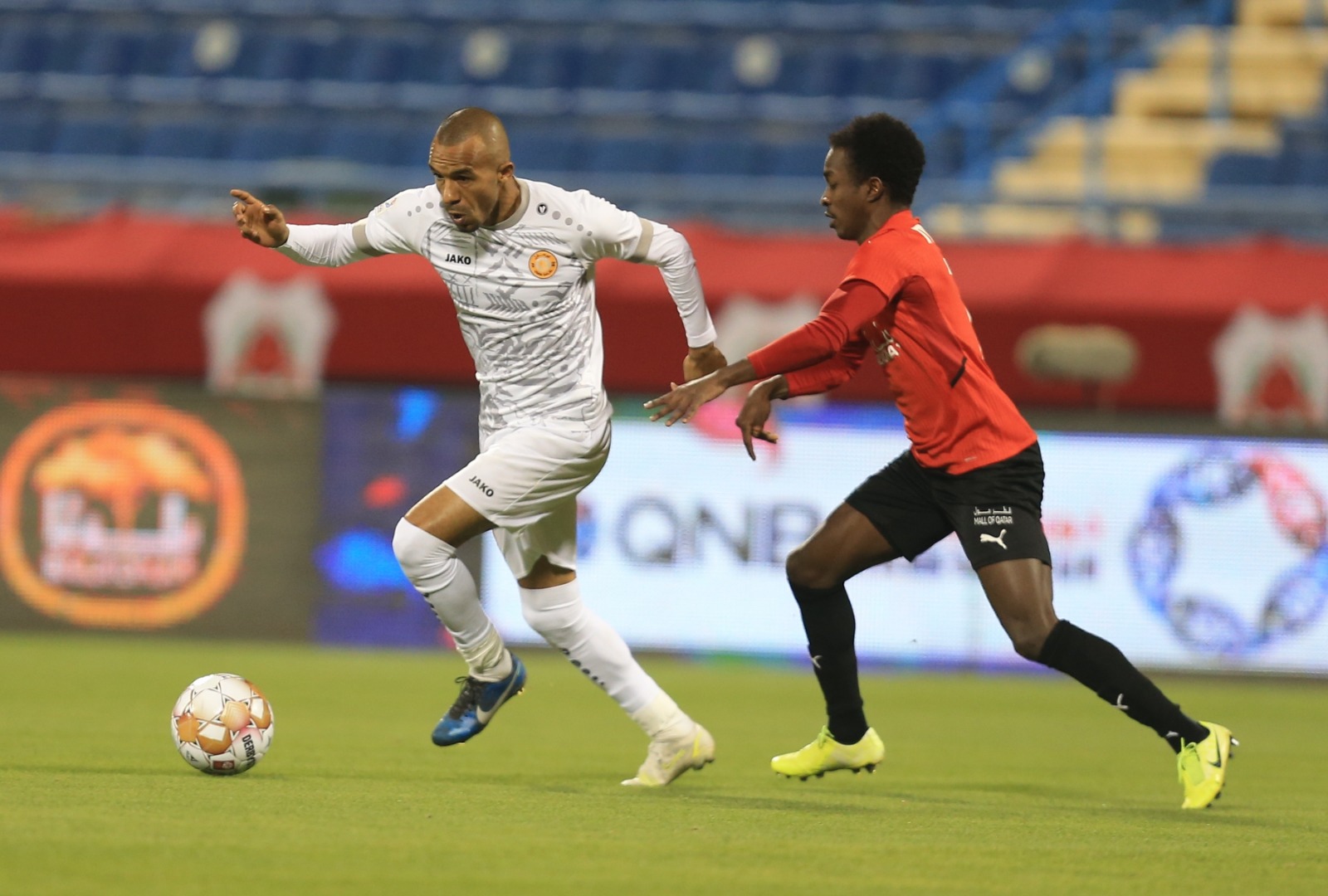 Umm Salal beat Al Rayyan 3-2 in Week 12 of the 2021-2022 season QNB Stars League at the Al Gharafa Stadium on Tuesday.
Umm Salal's goals were scored by Isael Barbosa (18th minute) and Ayman Hussein (35th and 66th minutes).
Ahmed Yasser (26th minute) and Ali Malallah (77th minute) scored for Al Rayyan.
It was the fourth successive victory for Umm Salal, who raised their points tally to 18, while Al Rayyan stood on 12 points following their sixth defeat.
The match witnessed an exciting battle between the teams and Umm Salal imposed were the most dangerous and constantly closest to scoring early into the game.
Umm Salal's domination resulted in their first goal through Barbosa.
Al Rayyan drew parity before long through Ahmed Yasser, but Ayman struck the second blow on Al Rayyan.
The second half was more exciting and saw a fast-paced game.
Al Rayyan dominated the game initially.
On the other hand, Umm Salal relied on dangerous counter-attacks, which resulted in their third goal, again through Ayman.
Al Rayyan did not panic despite conceding the third goal and continued to press hard. They managed to score again in the 77th minute through Ali Malallah.
In the 82nd minute, the match reached the height of excitement after Hashem Ali scored a goal for Al Rayyan, but the VAR cancelled it.
Umm Salal nearly scored a fourth time had it not been for the intervention of Al Rayyan defender Dame Traore, who saved Ayman Hussein's attempt on the goalline in stoppage time.