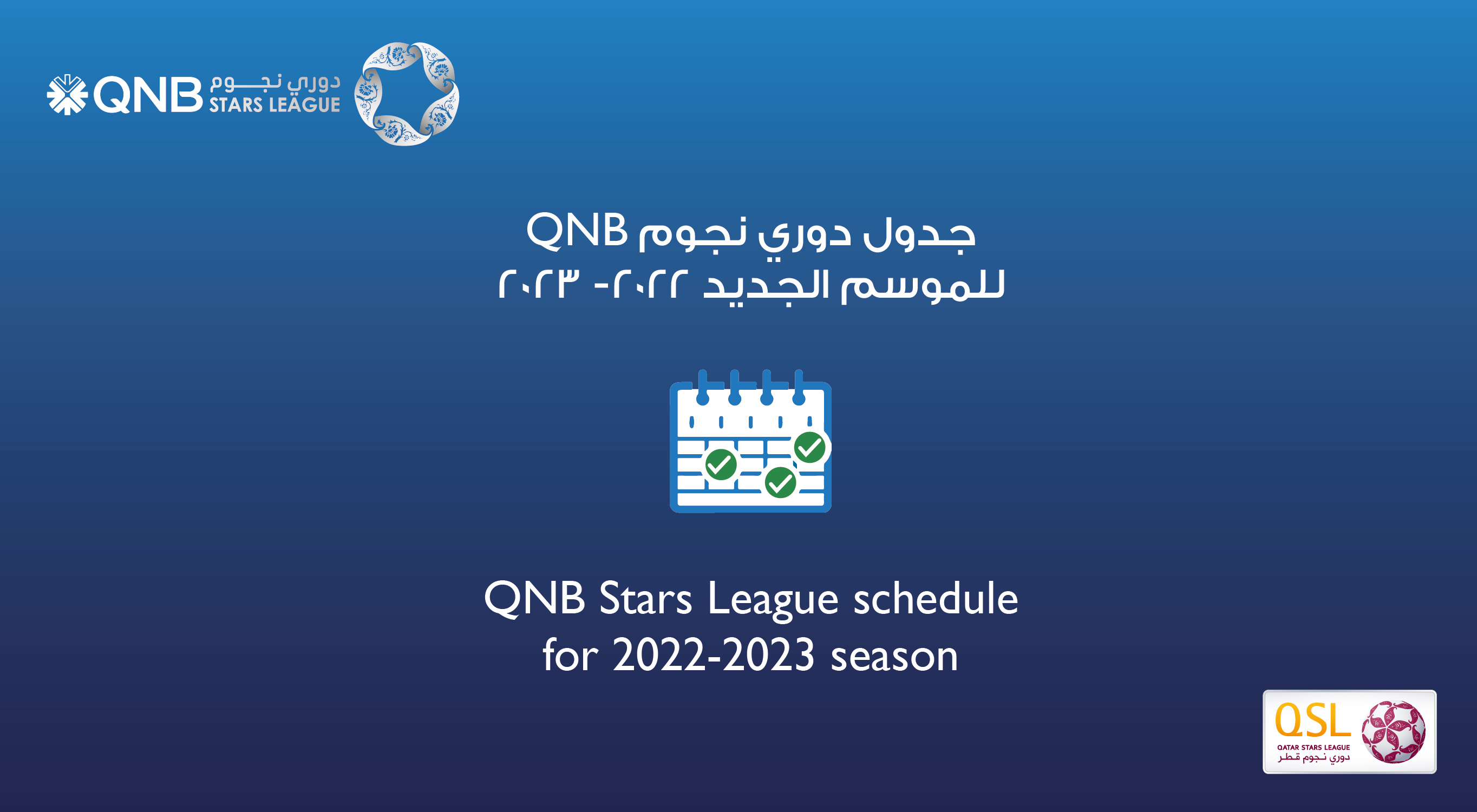 The Qatar Stars League announced the schedule of Weeks 1 to 7 of 2022-2023 season QNB Stars League, with the remaining rounds to be finalised later, after co-ordination with various authorities and partners and without affecting preparations for the FIFA World Cup.
The tournament has been scheduled to start on Monday, 1st August, 2022.
World Cup stadiums will host the matches in the tournament's first rounds.
Click to view the schedule
Download