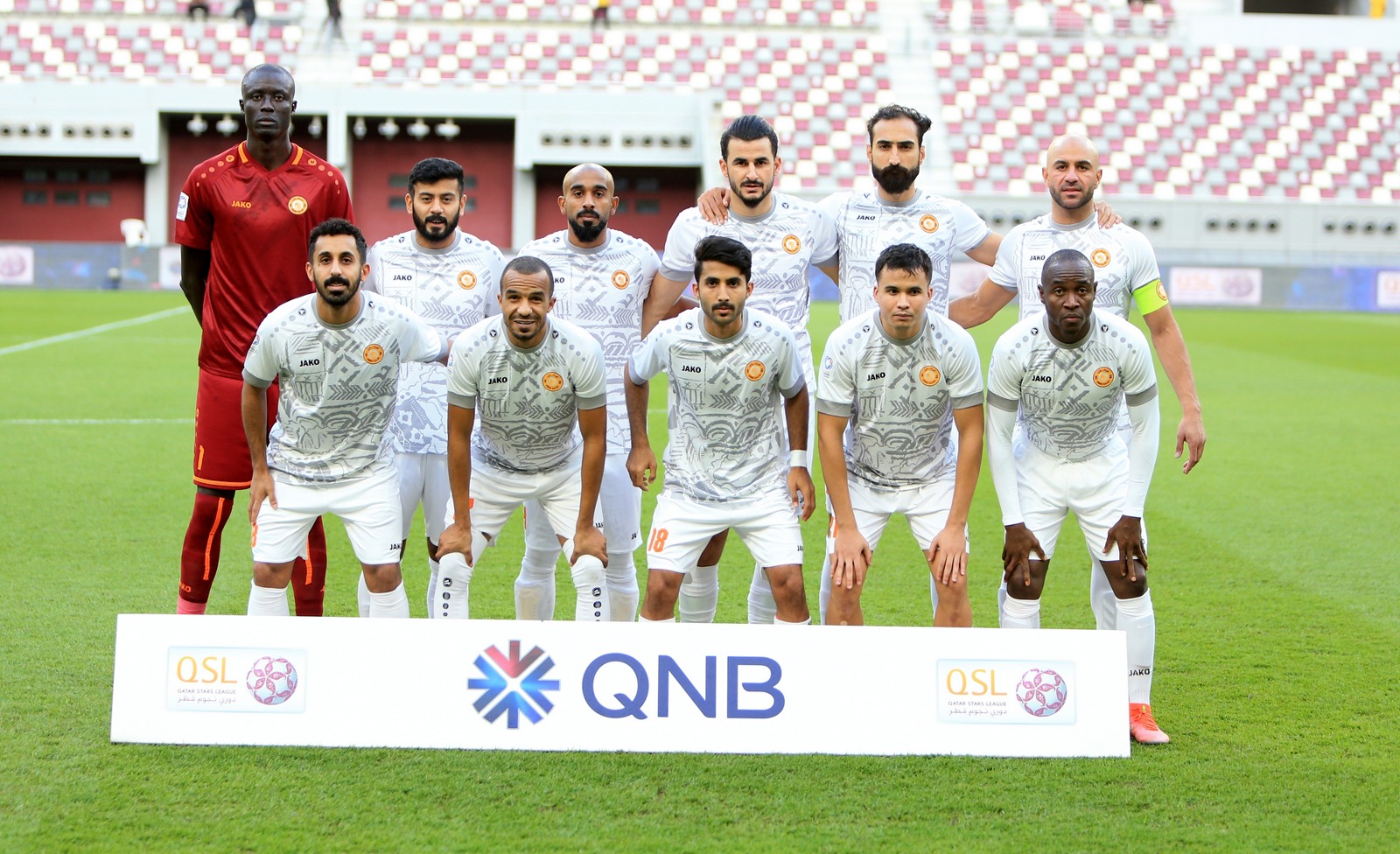 As part of coverage of the league championship that went by, the Qatar Stars League website analyses all 12 teams' performance in the 2021-2022 season QNB Stars League, which witnessed strong and exciting competition right till the final week.
UMM SALAL
After securing only a 10th-place finish in the 2020-2021 season QNB Stars League, Umm Salal were determined to put up a far better showing in the 2021-2022 season and they succeeded in achieving it.
Umm Salal finished the league in creditable sixth position with 25 points (six victories, seven draws and nine defeats).
The Orange Fortress had the same number of points as Al Ahli, but finished ahead of them on better goal difference. Umm Salal scored 32 goals and conceded 36 to have a goal difference of -4, as against Al Ahli's -15.
Umm Salal were in the sixth position at the end of first leg as well (three victories, six draws and two defeats).
Wesam Rizik factor
Umm Salal owe much to former Qatar national team midfielder Wesam Rizik, who took charge of the team from Brazilian Sergio Farias and the former led them to a goalless draw against Al Sailiya in Week 8.
It may be noted that Umm Salal managed to register their first victory only in Week 9 when they beat Al Wakrah 4-1. Three more consecutive big wins followed as they defeated Al Duhail 2-1 in Week 10, Al Arabi 2-0 in Week 11 and Al Rayyan 3-2 in Week 12.
Umm Salal's other victories came in Week 15 (3-1 against Al Gharafa) and Week 16 (6-0 against Al Shamal), as they had a winless run in the last six rounds.
Season's deals
Umm Salal had started their preparations in right earnest. They held their pre-season training camp in Turkey.
On the foreign professional players front, they retained Nigerian Moses Orkuma and Tunisian Aymen Abdennour, and recruited Jordanian Yaseen Al Bakhit, Brazilian Isael Barbosa and Iraqi Aymen Hussein, who all served the side well.
Aymen Hussein is top scorer
Iraqi striker Aymen Hussein was Umm Salal's top scorer in the 2021-2022 season QNB Stars League with 11 goals. Next came Al Bakhit (seven goals) and Barbosa (five goals).
The team was also well-served by Qatari players, such as goalkeeper Khalifa Ababacar, Omar Yahya, Adel Alwai and Khaled Abdelrouf.