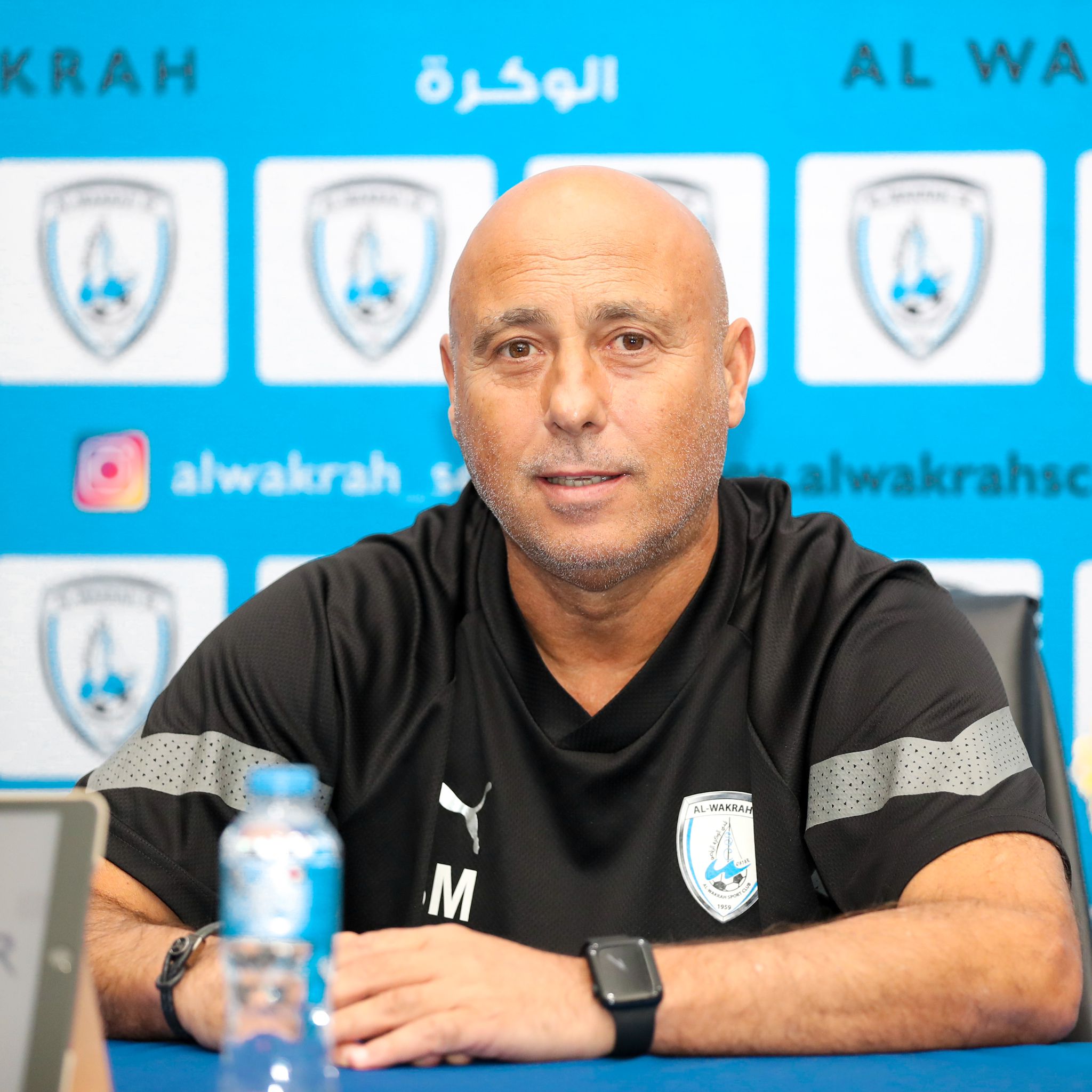 Al Wakrah coach Marquez Lopez spoke to the media ahead of their 2022-2023 season QNB Stars League Week 21 match against Al Rayyan.
"This focus will help us a lot in overcoming the difficult obstacle of Al Rayyan, especially since there was not enough time to prepare for this confrontation, unlike what happened to us before the last Al Arabi match. This week, the matter was limited to recovery, then we had only one training session to prepare for this match.
"Of course, the match is very important for both sides, as we want to stick to the top four and Al Rayyan seek to escape relegation, therefore each team has no alternative but to collect the three points, which confirms that we will have a strong match right throughout.
"Al Rayyan are in a difficult situation now and last week they lost to Al Sadd. The situation in my team is very good because of the recent victory, because the victories help improve the atmosphere within the team, therefore the preparation for the upcoming matches is much better, but this does not prevent us from pointing out that every match is different and needs intense focus.," said Marquez.
Al Wakrah defender Lucas Mendes said, "We were required to recover quickly during the past two days, specifically after the end of the Al Arabi match. The team strived to achieve this goal, given that time could no longer tolerate any decline in level or results.
"A difficult match awaits us, of course, and preparation for it was limited to a single training session, so everyone is required to focus on all the instructions of the technical staff. I confirm that we will fight to maintain our presence in the top four and Al Rayyan will also fight to stay in the league. It is a fact that Al Rayyan have a group of good players in all departments."