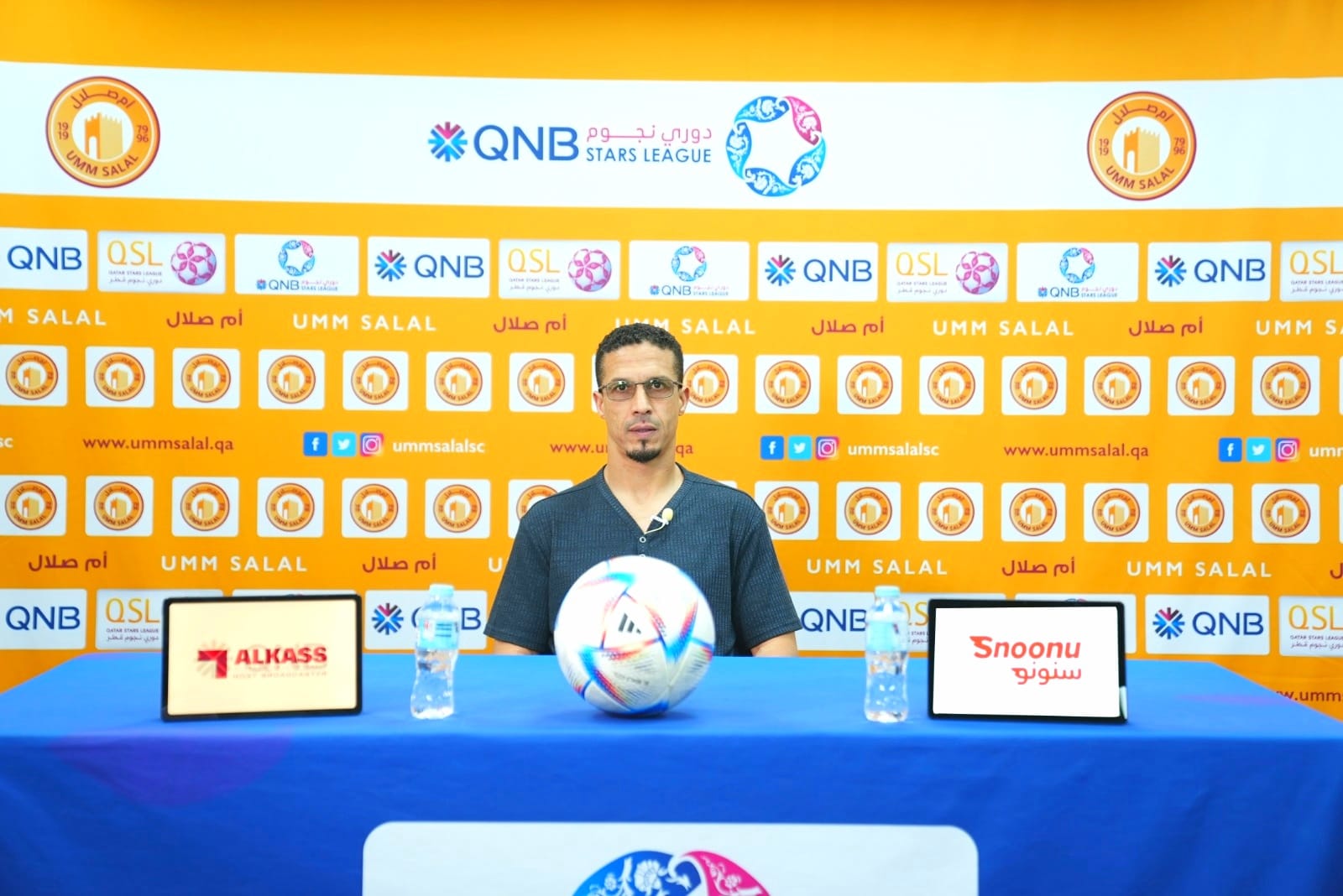 Umm Salal coach Talal El Karkouri spoke to the media ahead of their 2022-2023 season QNB Stars League Week 21 match against Al Shamal.
"It is possible for a team to play and lose and vice-versa. The players did their duty and we tried (against Al Duhail), but we were not successful in winning.
"I thank the players very much for that spirit and I hope that we will present what we did in the last meeting, and that we enter with high concentration and great intelligence in order to win the three points because it is an important and decisive game for the two teams, therefore its difficulty.
"Umm Salal players are looking at that match very strongly and thinking about the next season because every player aspires to continue in the QNB Stars League, and does not want to play in the Second DDivision. Therefore, I have great confidence in the players and I thank them for what they have done.
"We seek to win against Al Shamal and the match has become important for us and for the competitors. We seek to survive and we must play carefully and with great focus without making mistakes," said El Karkouri.
Umm Salal player Abdulrahman Abkar said, "The Al Shamal match is crucial. We, the players, are striving to compensate for the loss against Al Duhail in the last round.
"The victory over Al Shamal in the 21st round of the league will give us hope and we know that the match will be difficult, but we are able to win. We say this with all due respect for Al Shamal, who have great players, but we are playing to win and get the three points."