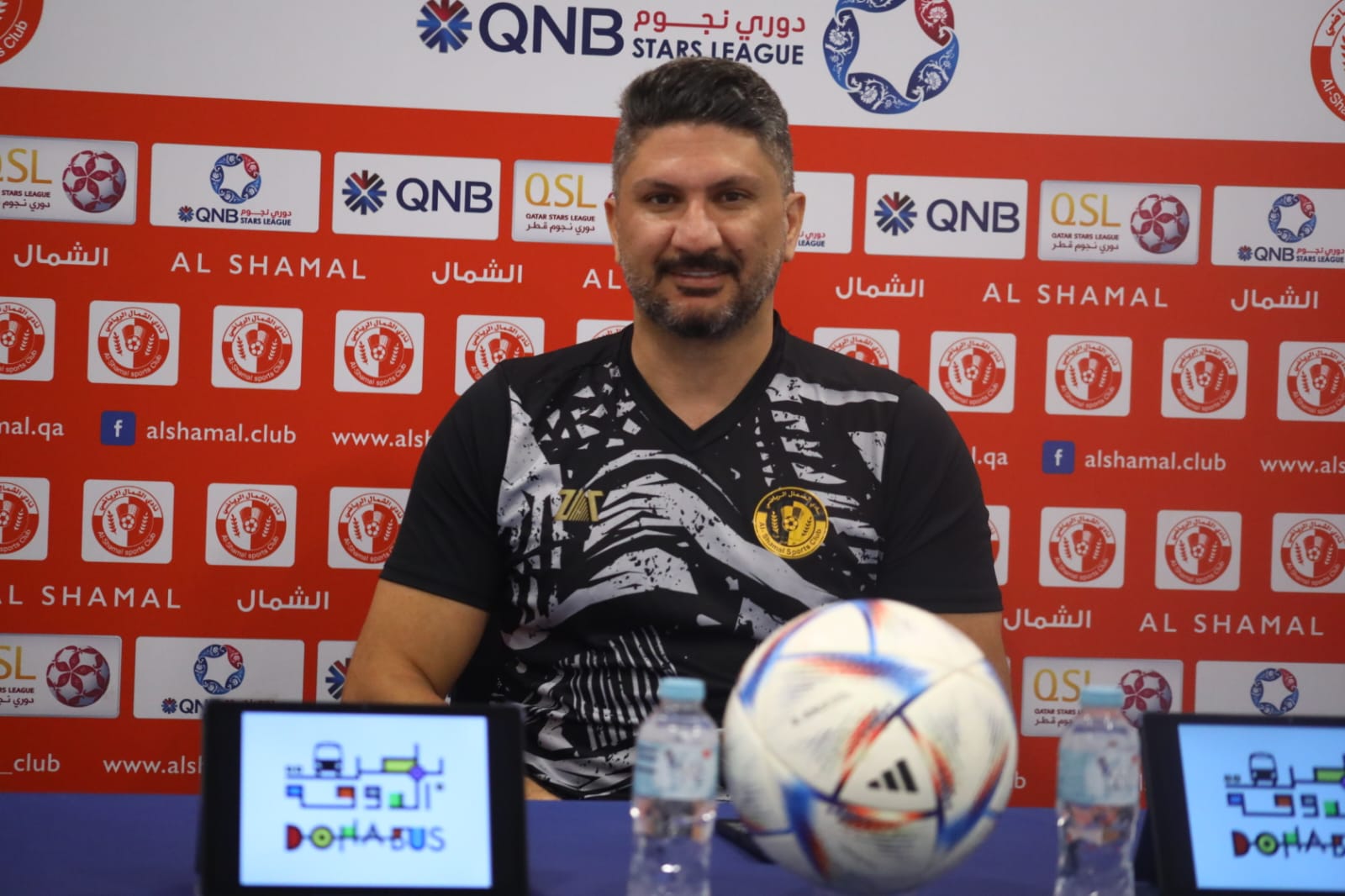 Al Shamal coach Wesam Rizik spoke to the media ahead of their 2022-2023 season QNB Stars League Week 21 match against Umm Salal.
"The Umm Salal match is crucial and we consider it as a lifeline for us.
"Certainly, the game will be difficult for the two teams looking to win and avoid the relegation struggle. Our goal is to win and collect the three points, and we will work hard to achieve that.
"Everyone understands the responsibility and I am confident in the ability of our players to provide their best in order to achieve the desired goal of the match.
"Both teams know each other well. We respect Umm Salal and realize the importance of the match.
"We are ready at the technical and psychological levels. We need to focus throughout the match from beginning to end, and I see that the most focused team will have the upper hand," said Wesam.
Al Shamal player Mustafa Tariq said, "A difficult game awaits us against a team that is not underestimated, but we are determined to win in order to move away from the relegation zone.
"The match will be difficult for the two teams who need victory and the three points. We hope to achieve the goal.
"We are ready for the match and we hope that success will be with us and we will compensate for the recent negative results."