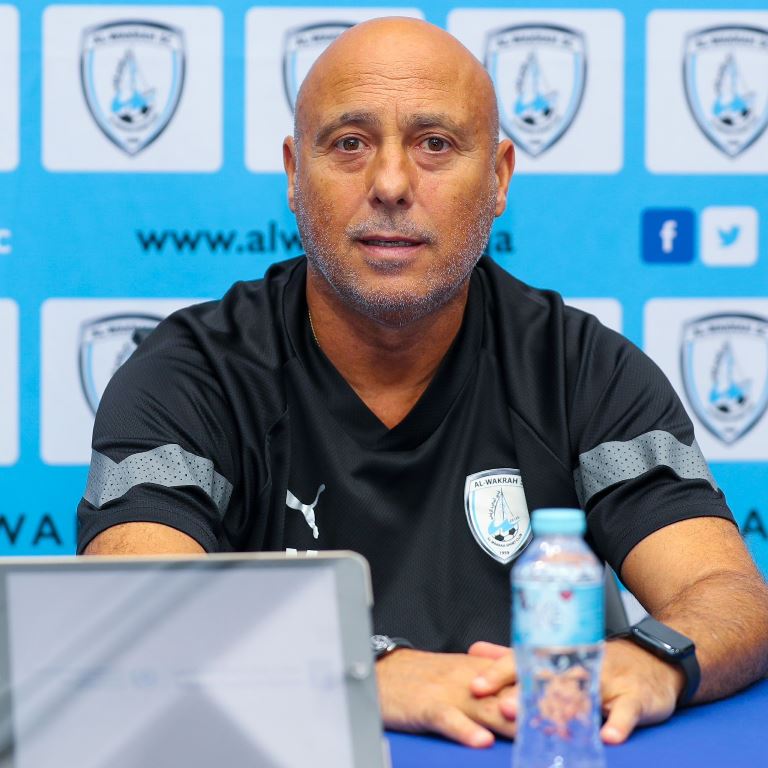 Al Wakrah coach Marquez Lopez spoke to the media ahead of their 2022-2023 season QNB Stars League Week 22 (final round) match against Al Sailiya.
"Everyone is fully prepared for this difficult and very important match, because its result will crown our efforts throughout the season, and we must deal with this match with determination and seriousness and stick to collecting all the points.
"All matches are difficult and we realize that Al Sailiya will enter it in order to achieve the goal of survival, because they seek to win against us and is waiting for the results of other matches. For us, it is a very important match, we are now in fourth place, and in the previous season we were in third place, and there is a high possibility that we will finish the season in fourth, that is good for the club, the players and everyone," said Marquez.
Al Wakrah player Mohamed Benyettou said, "This will not reduce the team's insistence on achieving victory to keep our position in the top four especially since this difficulty includes the two teams together.
"The team is fully prepared to continue the series of victories and if Al Sailiya are having a good time after achieving two consecutive victories, then we are also in an excellent period that helped us win the last three matches. Therefore, we are looking for the fourth victory that guarantees our top-four finish."