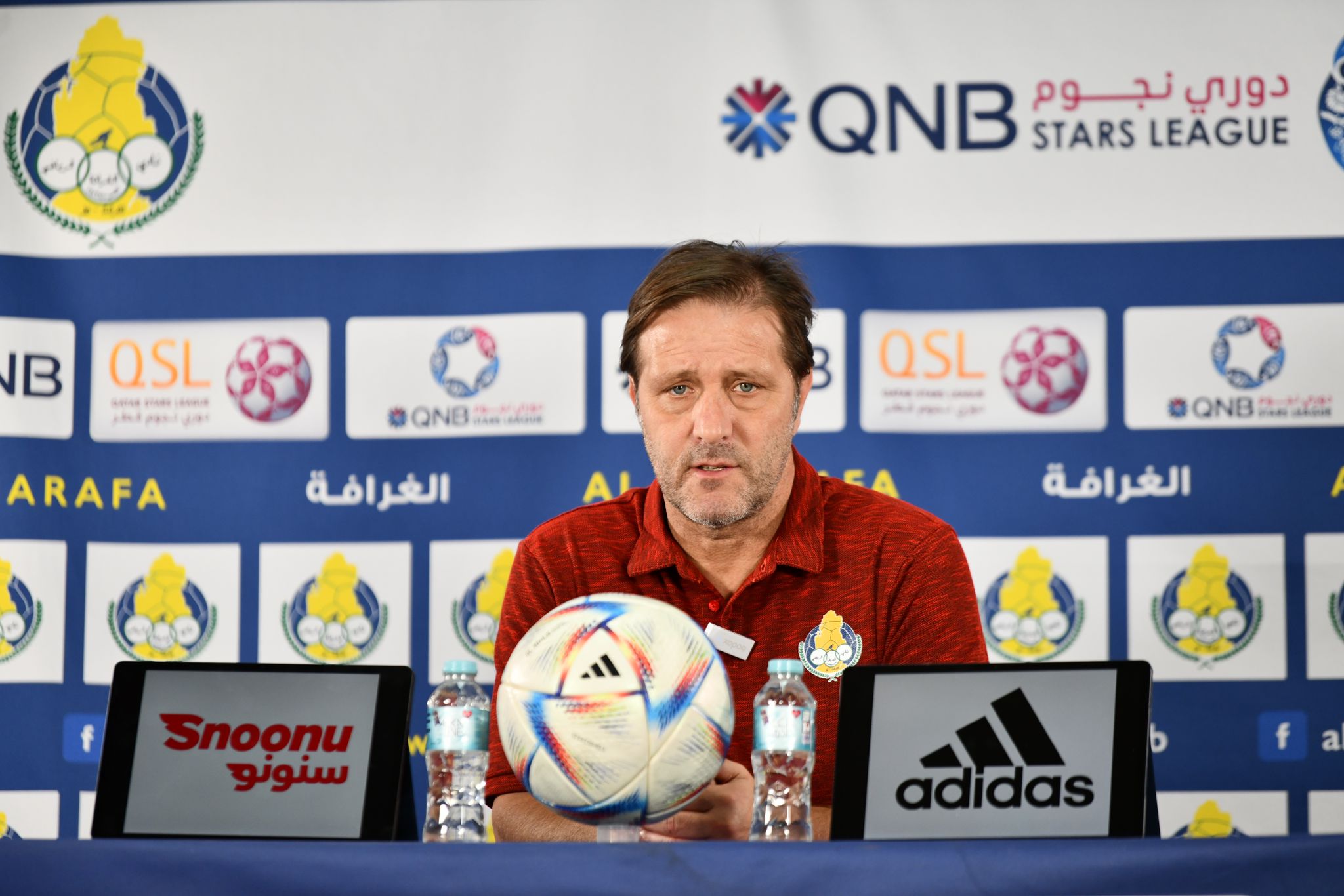 Al Gharafa coach Pedro Martins spoke to the media ahead of their 2022-2023 season QNB Stars League Week 22 (final round) match against Al Rayyan.
"Preparations for the match against Al Rayyan were normal. The general atmosphere in the team was not in the best form in view of our failure to achieve our goal of making it to the top four. So we feel that the season was not positive because Al Gharafa must always compete for better positions in the league.
"We have to be serious and this is what we will do against Al Rayyan. Perhaps, I will give the opportunity to some players because this is a league championship and we must respect the championship and other clubs, and of course Al Gharafa remain the most important, so we have to do our job and fight to play well.
"Al Rayyan have good players and we are well aware that they will fight to avoid relegation, and this is not something that concerns us in Al Gharafa. Rather, we emphasize that Al Rayyan have players of good value despite their ranking in the table, but that is football," said Martins.
Al Gharafa player Yousef Saeed said, "Everyone seeks to end the season with a positive result despite our failure because we lost out on the opportunity to be in the top four, but this is football."