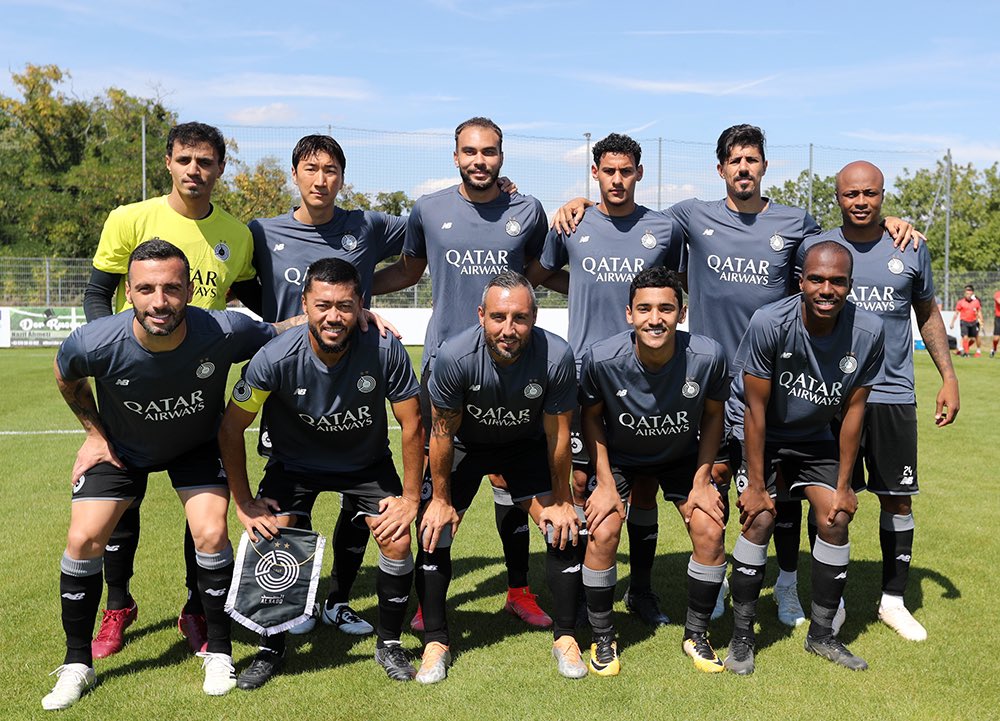 Intense training and preparations by clubs continue ahead of the 2022-2023 season QNB Stars League, which will begin on 1st August, 2022, with Week 1 matches.
The preparations of clubs continue, whether through training in Doha or overseas camps, in addition to the arrangements made by the club managements to recruit prominent players, be they foreign or local professionals, in order to provide strong competition in the new season.
The official website of Qatar Stars League reviews the latest updates and official news of QNB Stars League clubs for the 2022-2023 season.
Al Sadd face Austria's Wiener Viktoria in their last friendly during camp
Al Sadd will play their third and final friendly match during their pre-season camp in Austria against local side Wiener Viktoria from 6pm Austrian time (7pm Doha time) on Tuesday, 19th July, 2022.
The team had started its camp in Vienna on 4th July and will continue until 20th of this month.
Al Sadd beat Austrian team Bruck an der Leitha 2-0 in their first friendly and played out a 3-3 draw with Hungarian side Haladas.
The technical staff, led by Spaniard Juanma, are intensifying training during the current stage in order to reach full readiness, before returning to Doha on Wednesday evening to start the final stage of preparations ahead of the season.
Meanwhile, Al Sadd had renewed the contracts with Spaniard Santi Cazorla and Rodrigo Tabata for another season.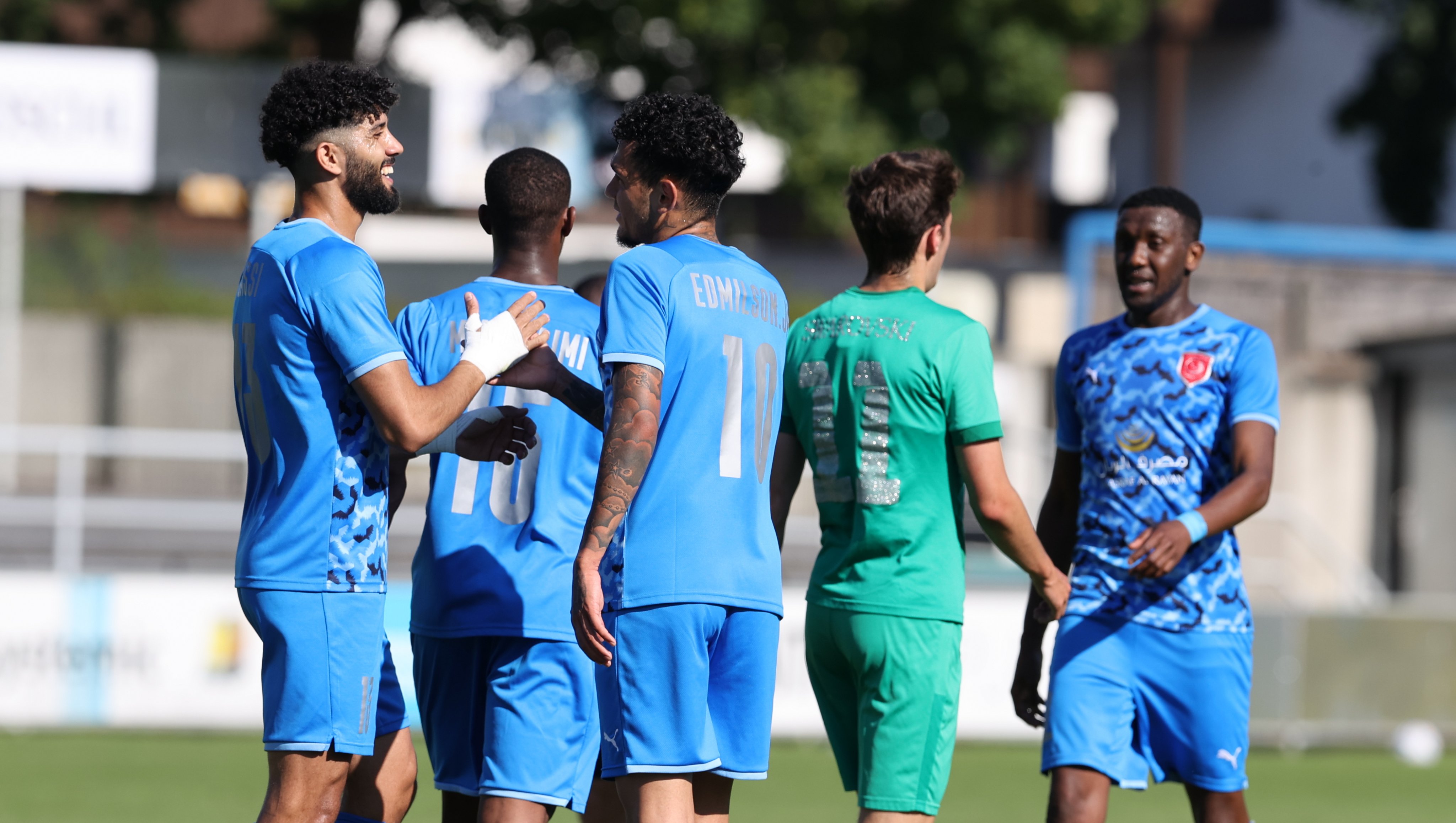 After playing four friendlies during Austria camp, Al Duhail return to Doha
Members of the Al Duhail team arrived in Doha after the end of their camp in Austria, which witnessed intense technical and physical training as well as four friendly matches.
Al Duhail won two friendlies, drew one and lost another. They defeated SC Imst of Austria 6-1 and WSG Tyrol of Austria 4-0, drew 1-1 with Romanian side Craiova and lost 0-1 to Greek team Panathinaikos.
The technical staff will continue to work in the final stage of preparations, with daily sessions aimed at making the players fully ready.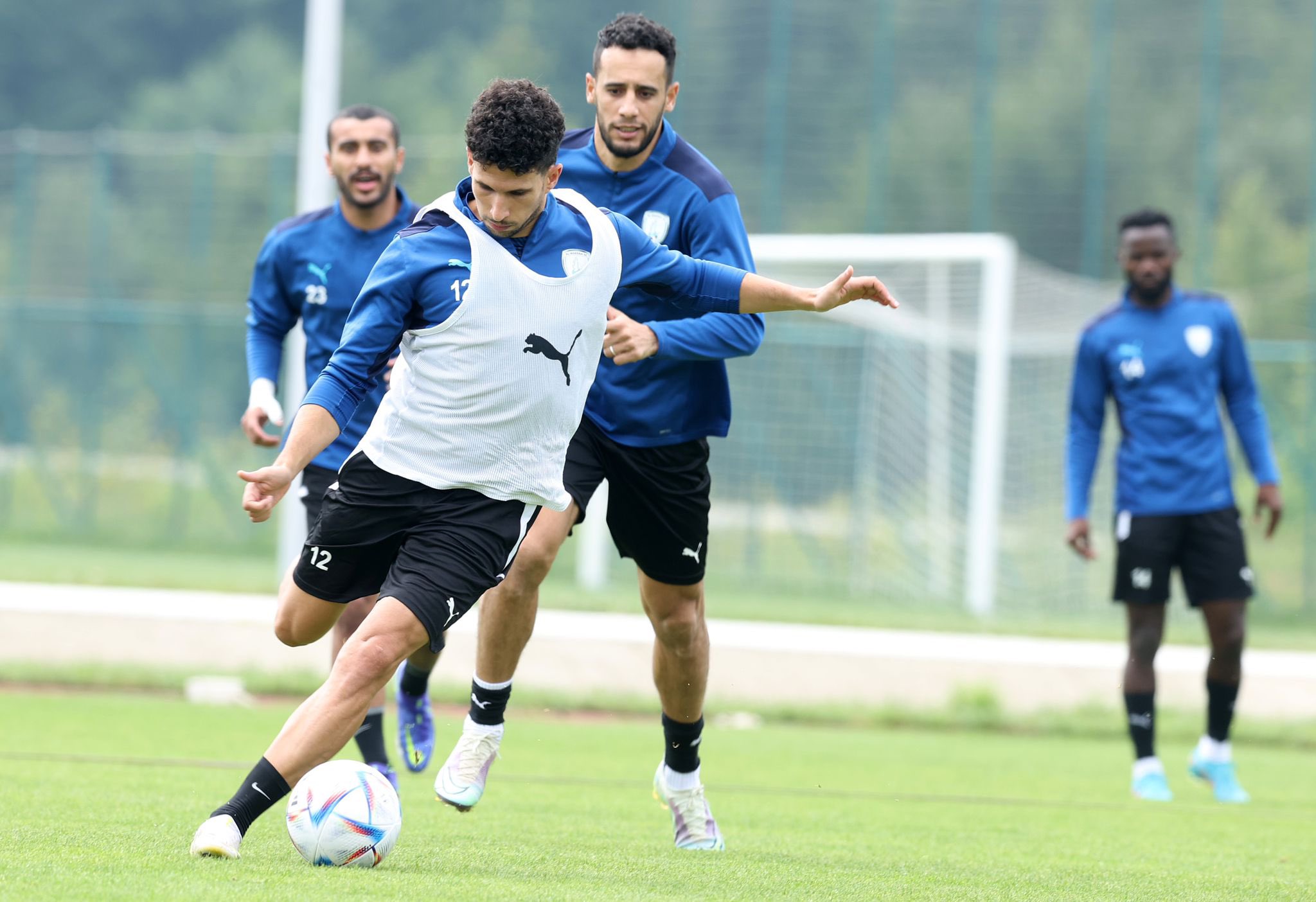 Al Wakrah win two friendlies, Lopez focuses on technical and physical aspects
The technical staff of Al Wakrah team, led by Spaniard Marquez Lopez, focuses on the technical and physical aspects of the players during their camp in Turkey.
Al Wakrah played two friendly matches so far and won both of them. They first defeated Dinamo Auto 2-1 and then beat Fatih Karagomaruk by a 3-1 margin.
Al Wakrah had previously announced that they would play four friendly matches during the camp before returning to Doha on 24th July, 2022, to start the third and final phase of preparations.
Al Wakrah had renewed his contract with Angolan player Gelson Dala for a period of three years, until 2025.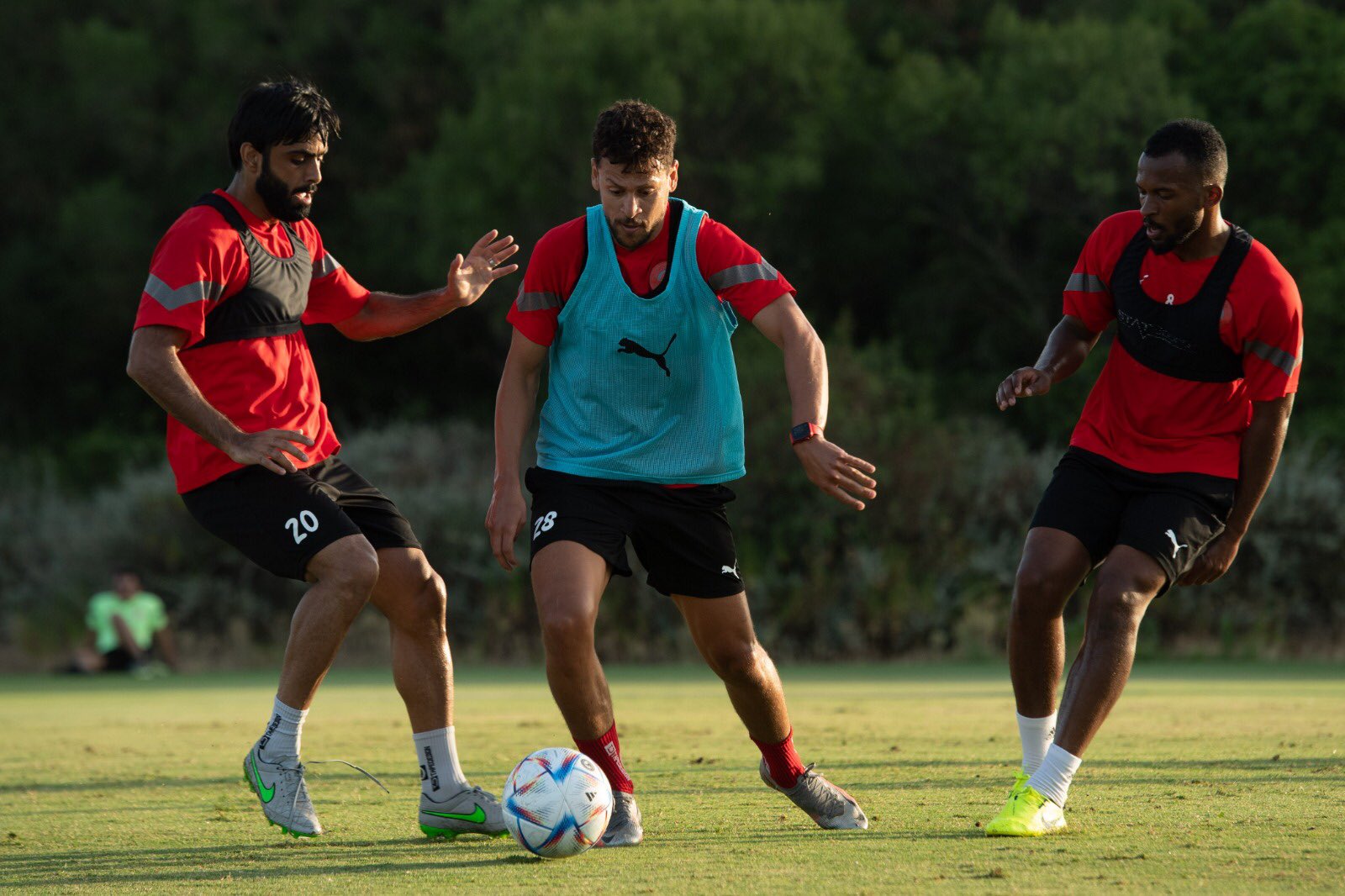 Al Arabi renew contracts with Msakni and Gunnarsson, team continues preparations in Spain
In order to continue the good performances of last season, Al Arabi announced the renewal of the loan contract of Tunisian professional Yousef Msakni from Al Duhail in addition to the renewal of the contract with Icelandic player Aron Gunnarsson for one season with the option of extending it to another season.
In terms of preparations for the new season, they played three friendly matches during their pre-season camp in Spain, winning the first match against Spanish side Atletico San Jorge 4-0.
Al Arabi won the second friendly against Europa Point by a 7-0 margin before losing the third friendly against Spanish club Real Balompedica Linense by a 0-3 margin.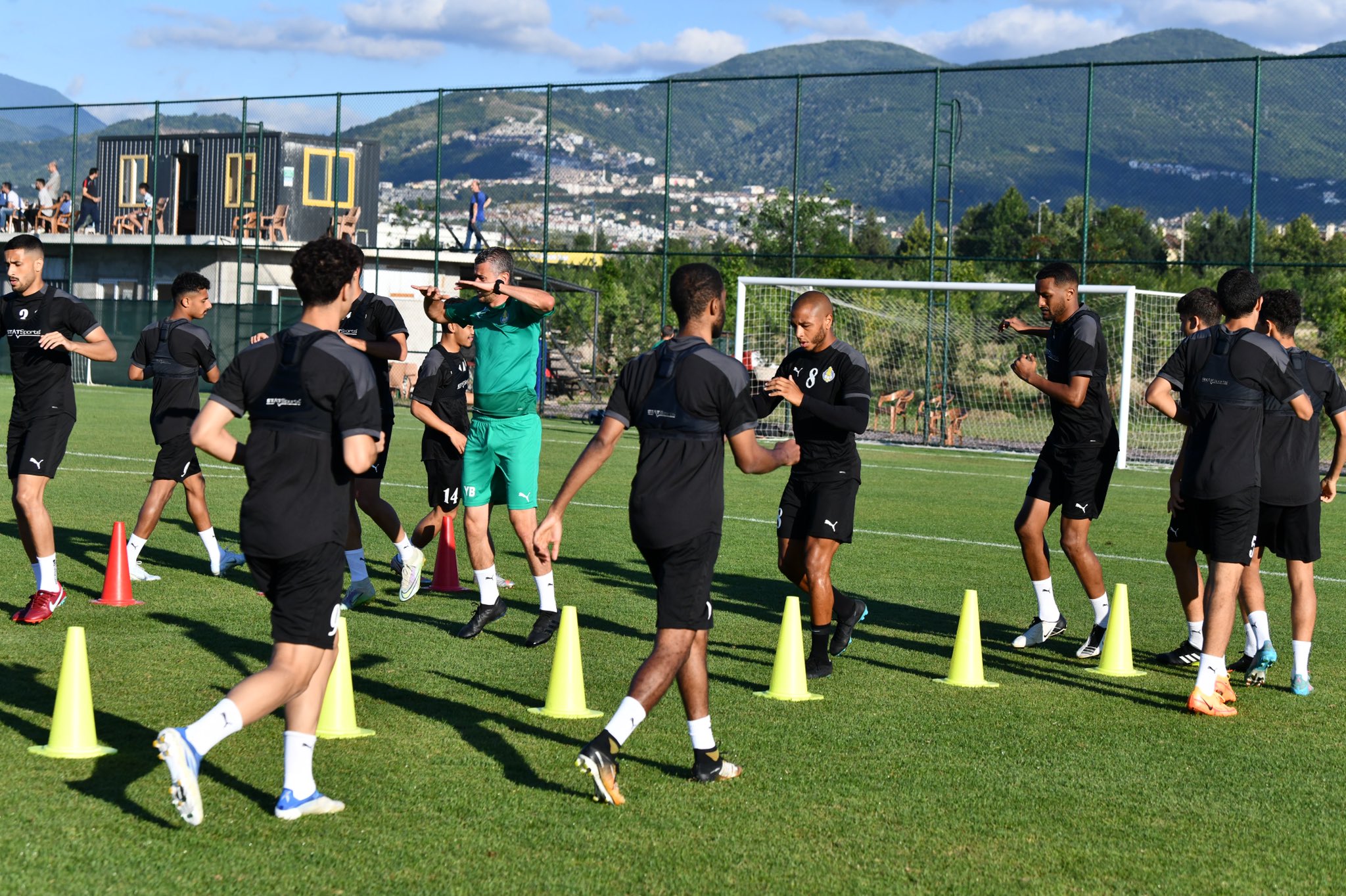 Al Gharafa draw and lose first two friendly matches during camp in Turkey
Al Gharafa are continuing their camp in Turkey under Italian coach Andrea Stramaccioni. Training is held on some days in morning and evening, as the technical staff plan to raise the technical and physical levels of the players.
Al Gharafa played two friendly matches so far. They drew 3-3 against Turkish team Dareja and lost 1-2 to JK Football Academy.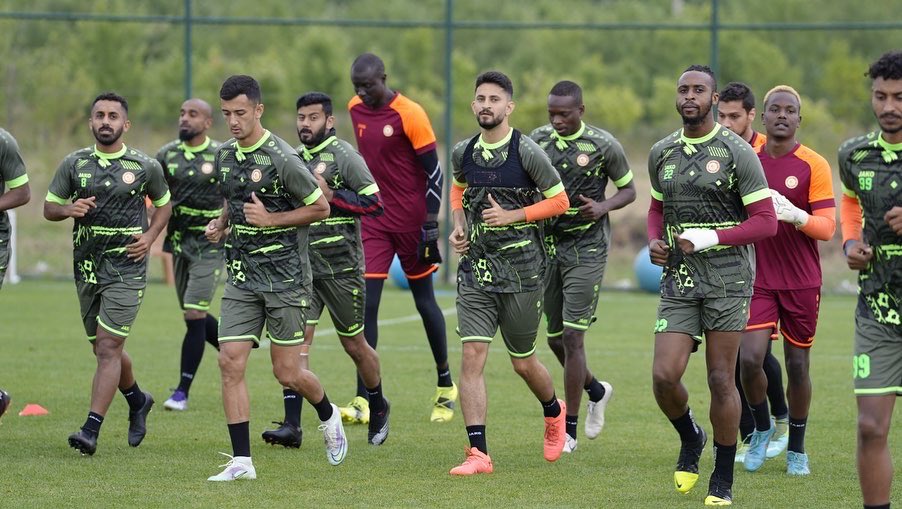 Umm Salal face Foolad Khuzestan in Turkey, return to Doha on Wednesday
Umm Salal will play their third friendly match during their camp in the Turkish region of Izmit on Tuesday evening against Iranian team Foolad Khuzestan.
It will be the last match for the team at the end of their camp in preparation for the new season, as Umm Salal had faced the Dreiga in the first friendly match, which they won with a score of 3-2.
Umm Salal won the second match against Turkish team Adana Demirspor by a 2-0 margin.
Coach Wesam Rizik will be keen to try out various combinations in the Foolad game.
During the camp, Wesam was keen to apply the last technical touches to the squad to improve the players' physical, technical and tactical aspects in order to bring the best out of them.
The team is scheduled to return to Doha on Wednesday to complete the final phase of preparations.
Umm Salal had made a number of strong signings, most notably with Abdellah Khafifi, Uzbek Sardor Rashidov and Ivorian Jonathan Kodjia, among others.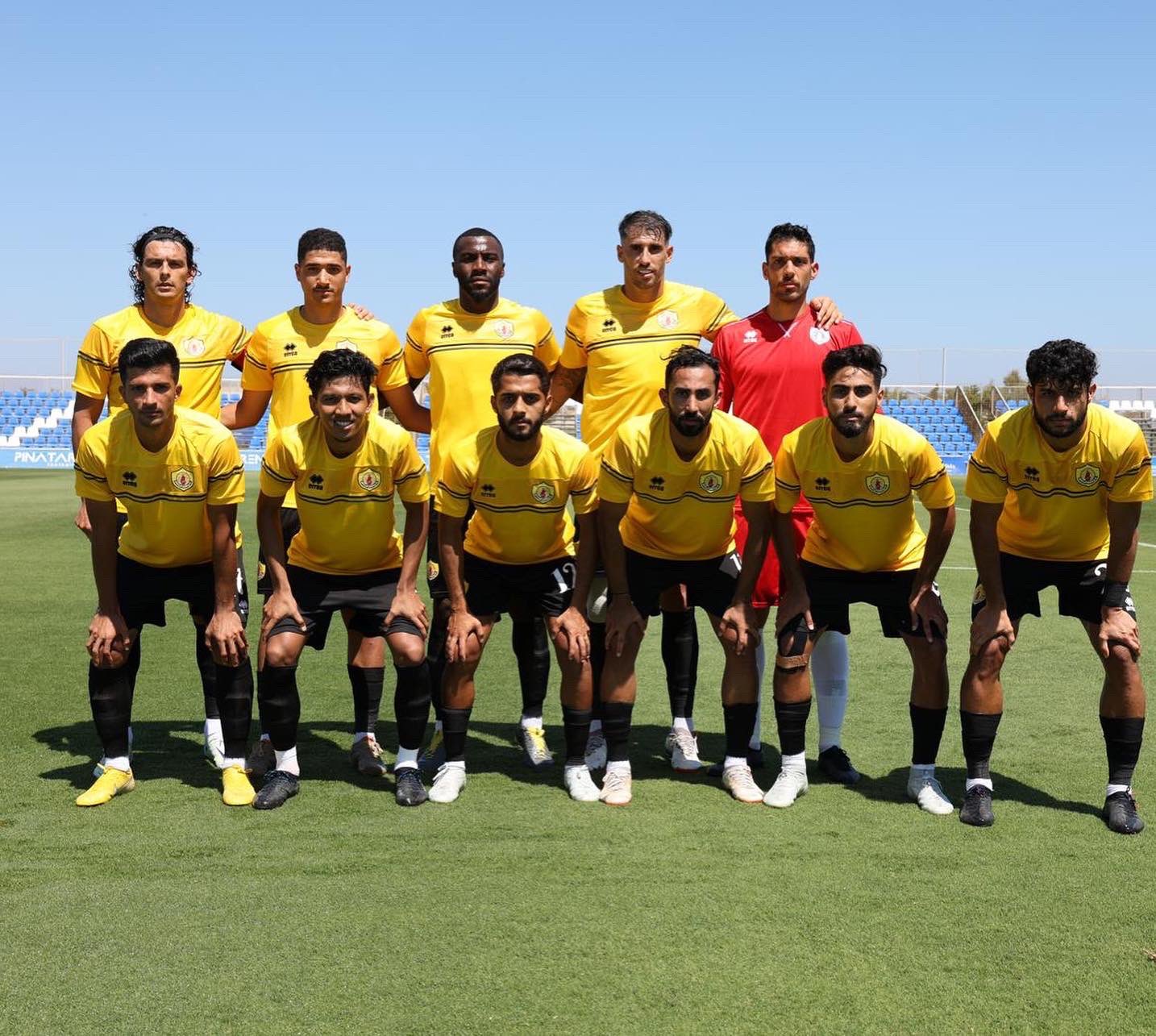 Qatar SC arrive in Doha after Spain camp that saw them play three friendly matches
Qatar SC returned to Doha after the end of their preparatory camp in Spain, where they played three friendly matches.
Qatar SC defeated Exeter City's reserve team 4-2, then lost 0-2 to Portsmouth FC and 1-5 to Spanish club Levante.
As part of the preparations for the new season, Qatar SC signed Ibrahim Majed and Talal Munir for one season.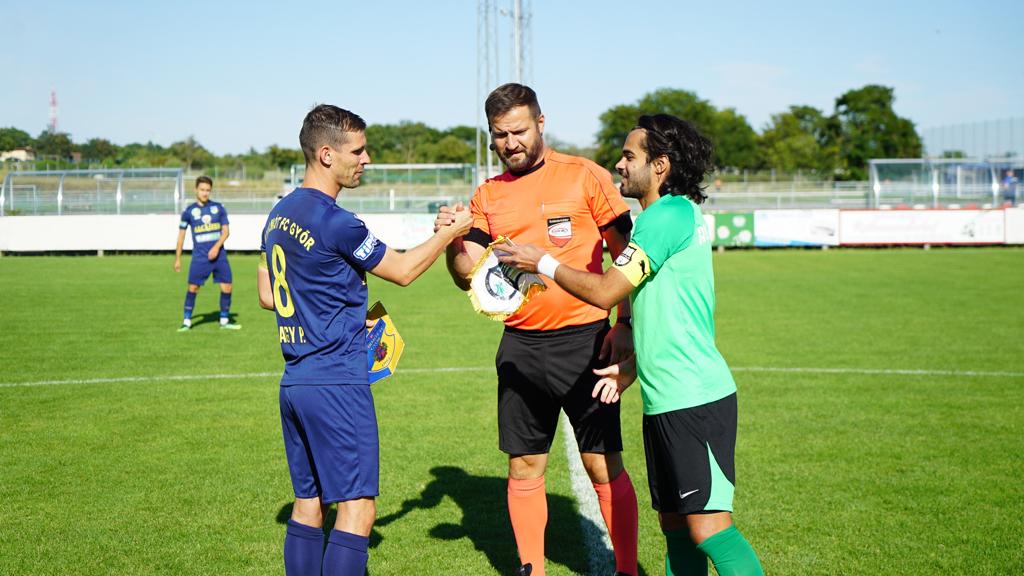 Nebojsa sets up comprehensive training programme for Al Ahli players during Austria camp
Al Ahly's training continues during the camp in Austria under the technical leadership of coach Nebojsa Jovovic, who has developed a specific training programme for the team.
In the friendlies played, Al Ahli lost 1-2 to Hungarian club Grimot, 0-4 to Hungary's Halads and 1-2 to Albanian team Vllaznia.
The team continues its preparations on a daily basis according to an intensive programme developed by the technical staff that includes morning and evening sessions, so that the players reach their best physical and technical readiness.
It may be noted that Al Ahli had contracted with Algerian Sofiane Hanni, a former player of Al Gharafa, and Montenegrin Nikola Vikovic in addition to the contract with Iranian defender Shojae Khalilzadeh.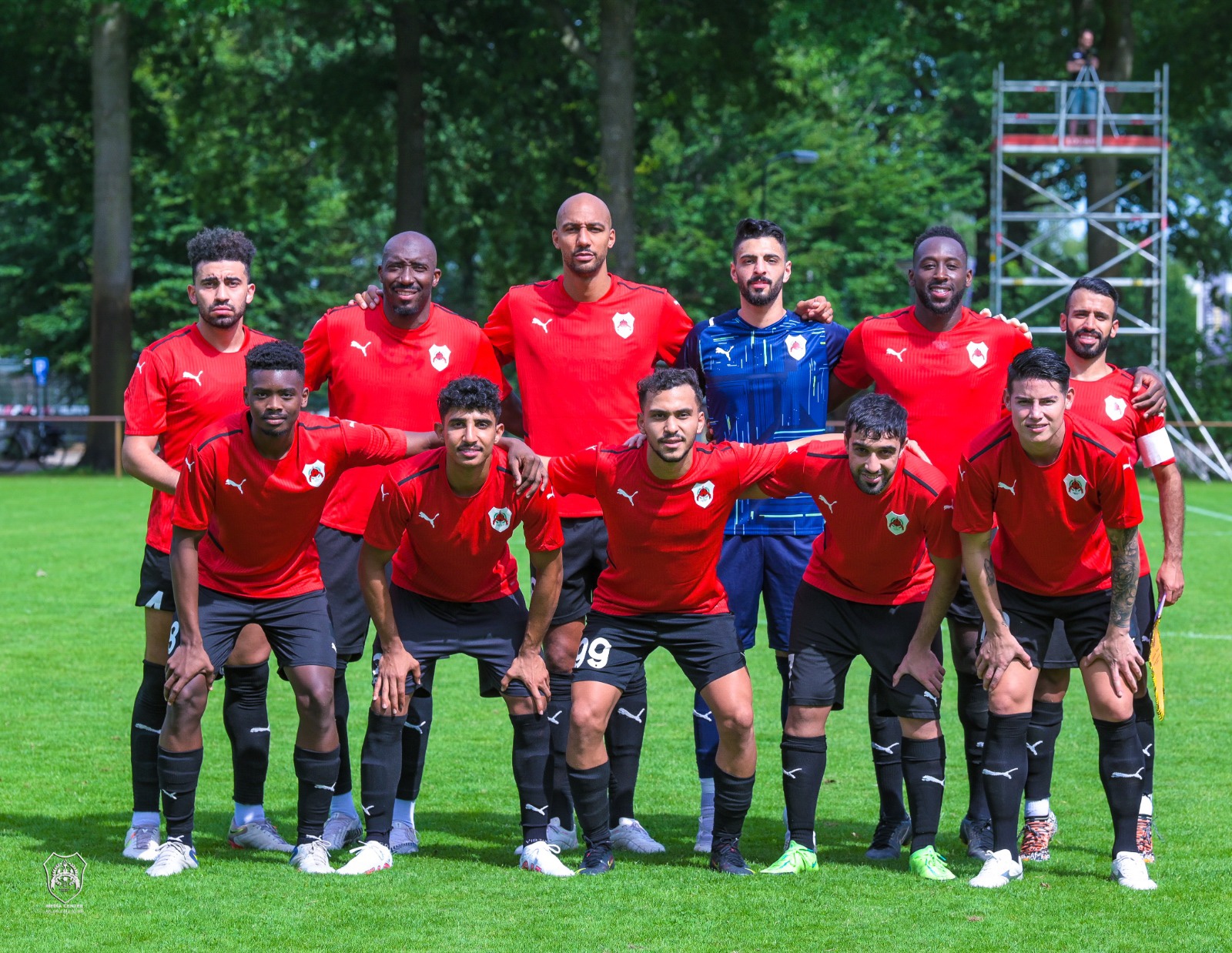 Al Rayyan lose to Roda and draw with Dordrecht during Netherlands camp
As part of the preparations for the QNB Stars League, Al Rayyan are undergoing strong technical and physical training during their overseas camp in Eindhoven, the Netherlands, from July 6 to 24, under the technical leadership of Chilean coach Nicolas Cordova.
The team played two friendly matches, losing the first against Dutch team Roda 1-2 and then drew 1-1 with Dutch side Dordrecht.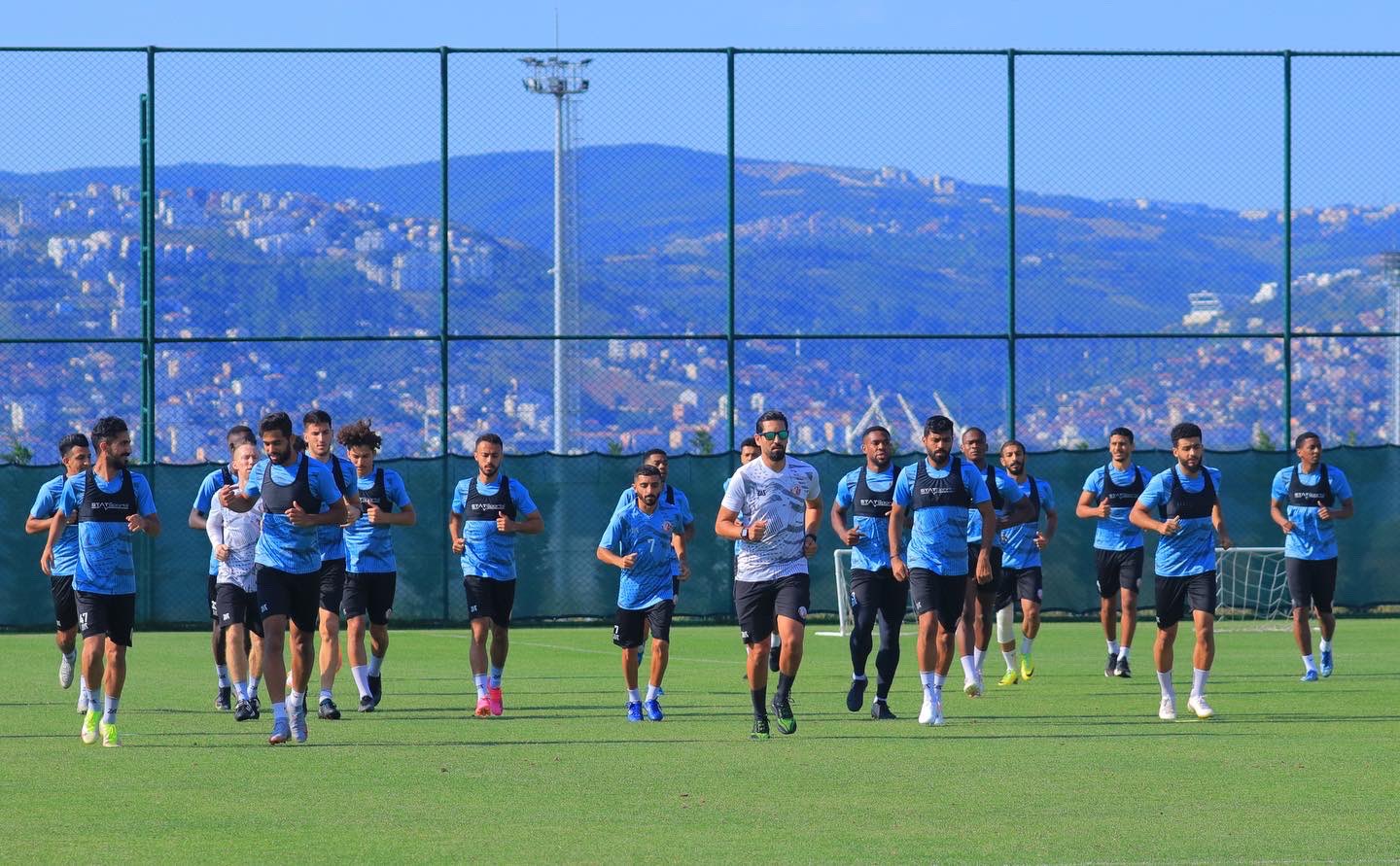 Al Shamal resume training after reaching Doha from Turkey
Al Shamal resumed their training in Doha after the end of their camp in the Turkish city of Izmit in preparation for the new season.
Al Shamal are scheduled to continue their training in the coming days. Their first match in the 2022-2023 QNB Stars League is against Al Rayyan on 3rd August.
Al Shamal played a number of matches during the Turkey camp, under the technical leadership of Hisham Zahid.
They lost 1-4 to Fenerbahce of Turkey, 0-2 to Turkish team Sivasspor and drew 1-1 with Dinamo Auto.
Al Shamal had signed French player Loic Lander for two seasons.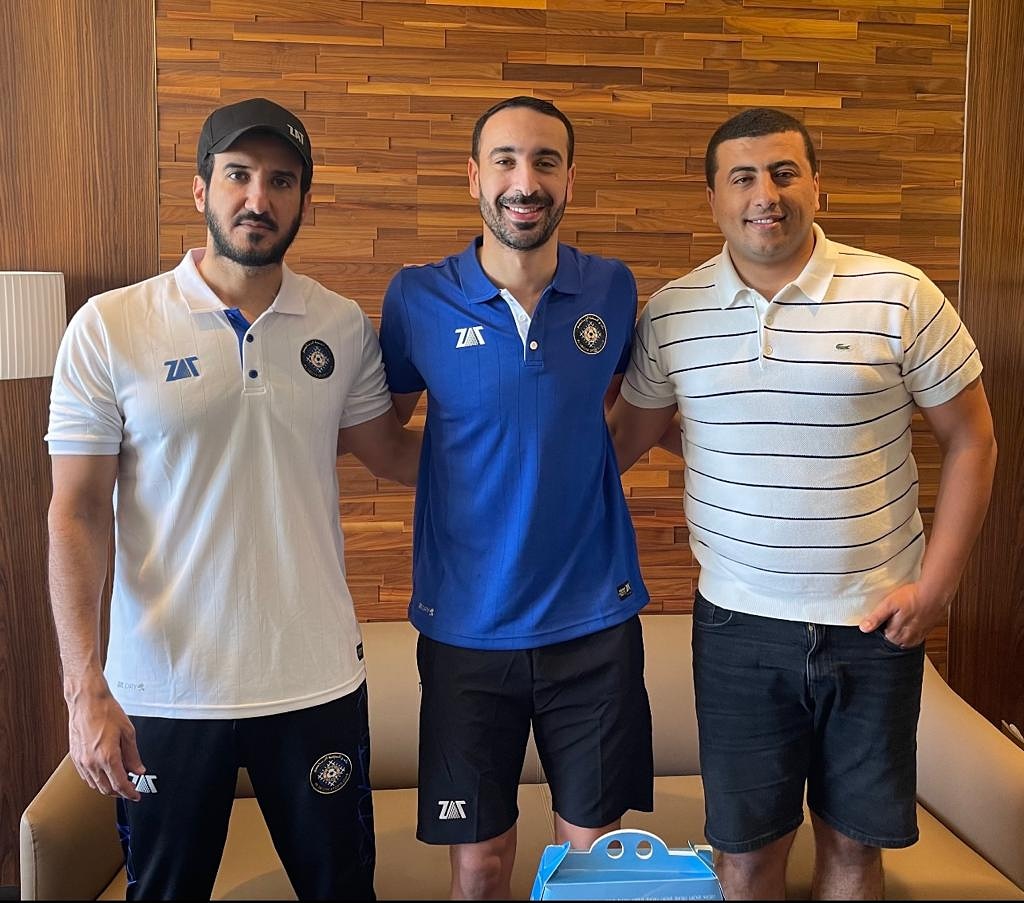 Al Sailiya continue preparations in Tabarka, include Bilal Al Saeedani
After Al Sailiya signed Argentinian defender Sergio Vittor, Greek midfielder Giannis Fetfa, a former Al Khor player, and Iraqi striker Mohanad Ali, the contract of Tunisian Bilal Al Saeedani was announced as part of the team's preparations for the new season.
Al Sailiya also signed Saeed Al Hajj for two years, from Al Gharafa.
The Al Sailiya club management continues to strengthen the ranks of the team, which is having its overseas camp in the Tunisian city of Tabarka under coach Sami Trabelsi.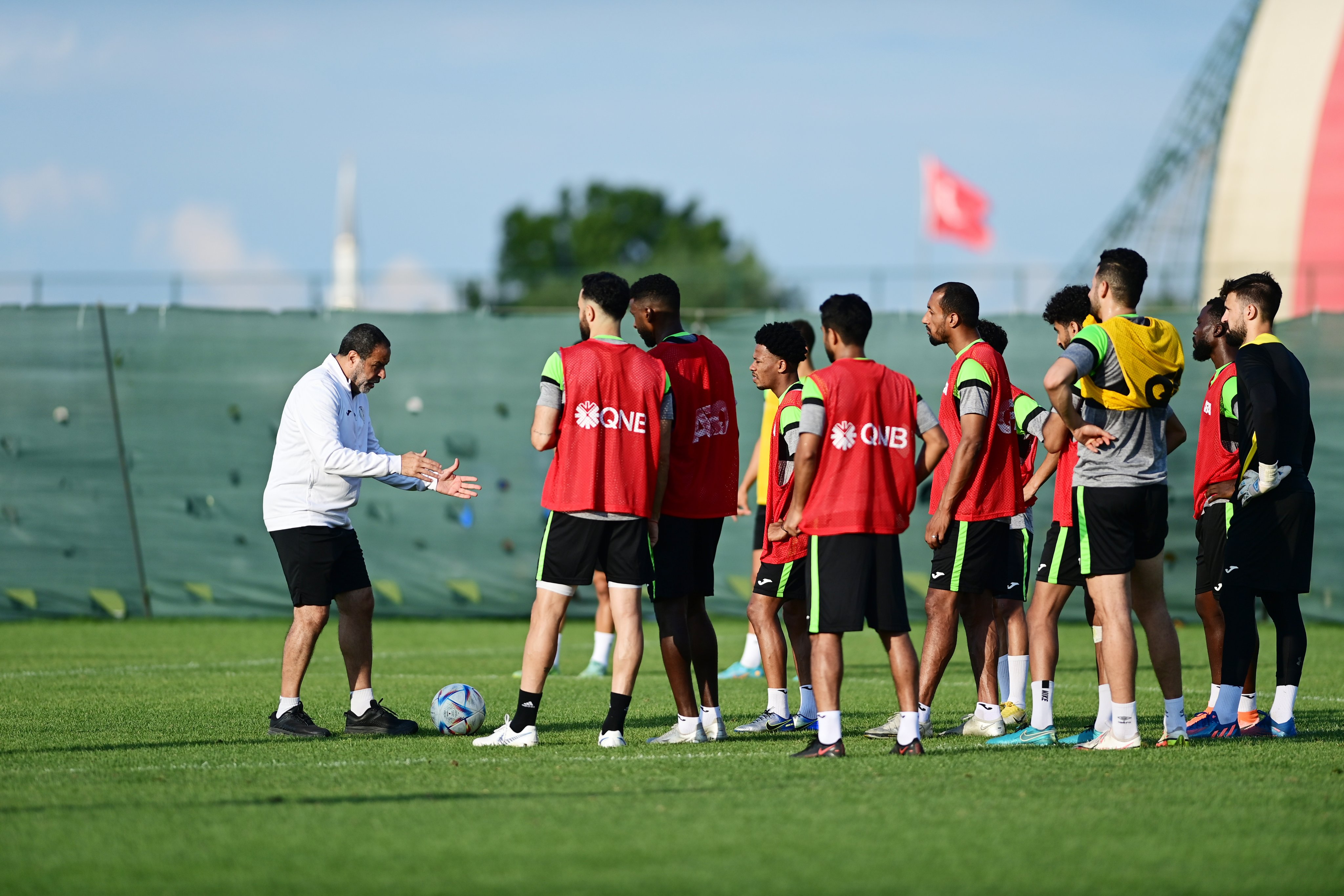 Al Markhiya play five friendlies during camp, Abdullah Mubarak developing a training plan
Al Markhiya concluded their camp in Turkey and returned to Doha, where they will continue their preparations under national coach Abdullah Mubarak.
Al Markhiya played five friendly matches during the camp. They lost to Tuzla Sport 0-3, beat Mesaimeer, who also camped in Turkey, 3-2, won against Moldovan side Dinamo Auto 2-0, lost 0-1 to FC Orenburg, promoted to the Russian Premier League, and lost 1-2 to FC Petrolul Ploiesti.
The team signed a number of players, foreign and local professionals, including Abdulhadi Dalloul from Al Kharitiyat, Yousef Hani Ballan from Al Shahaniya and goalkeeper Louay Ashour from Al Arabi.
Al Markhiya renewed the contract with Omani professional Jamil Al Yahmadi and signed Iraqi striker Salal Ayman Hussein from Umm as well as Moroccan Driss Fettouhi from Al Sailiya.