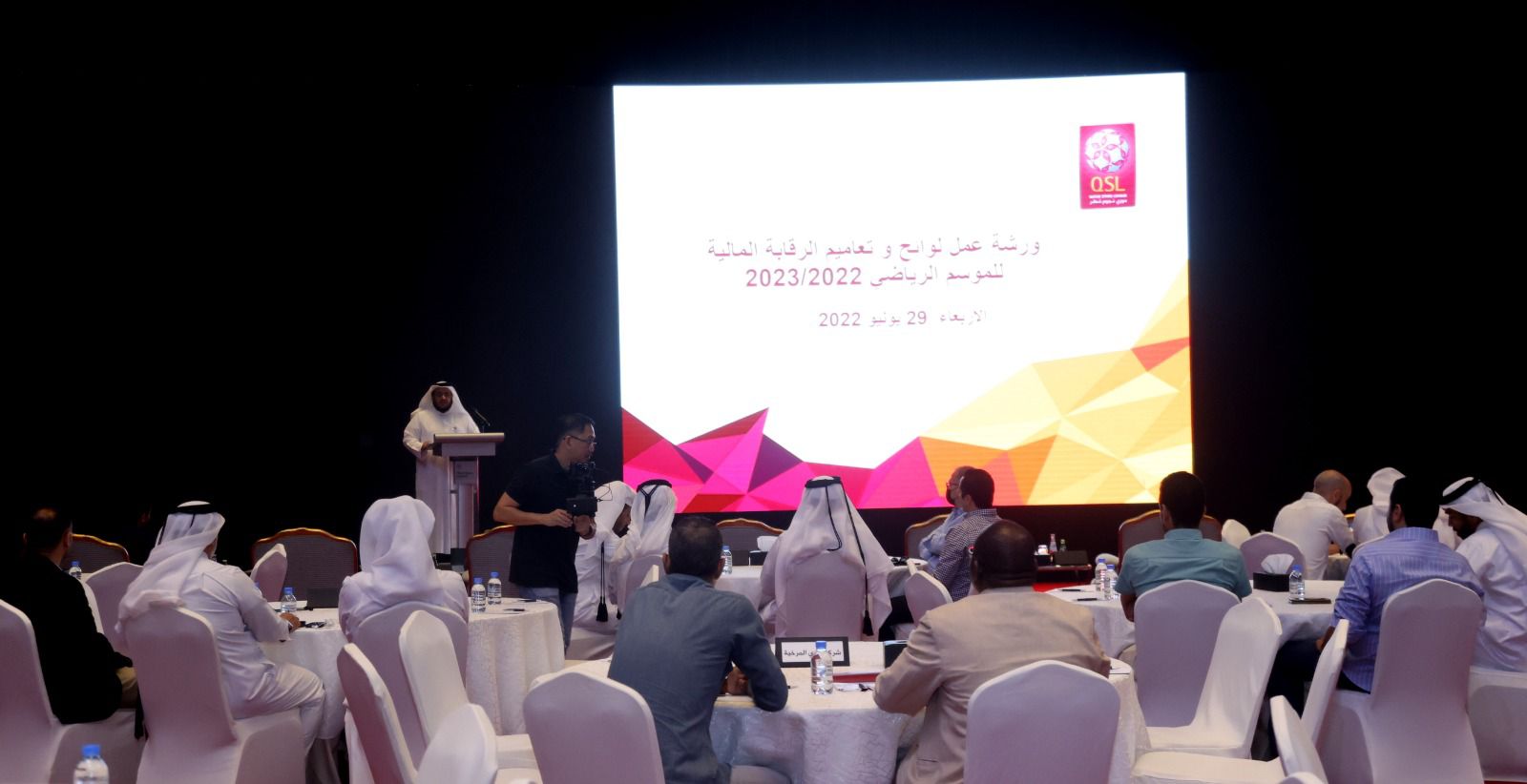 The Qatar Stars League (QSL), in co-operation with the Qatar Football Association (QFA), held a financial supervision workshop for the 2022-2023 season on Wednesday (June 29, 2022) at the Sheraton Doha Hotel in the presence of a number of members of the Financial Control Committee, and legal representatives from the Ministry of Sports and Youth, and QFA in addition to representatives of companies of the First Division (QNB Stars League) and Second Division clubs.
The workshop aimed at informing all clubs of the latest developments regarding the financial control regulations for the 2022-2023 season.
A number of items on the agenda were discussed, most notably: governance and management, amendments to the financial control regulation and related circulars, circulating and procedures for operating expenses, budgets of club companies for the 2022-2023 football season, in addition to the regulation for the professionalism of local players and its amendments, evaluation and circulars related to that.
The mechanism of work of the Central Scouting Team and its co-operation with clubs were also discussed.
A number of inquiries and observations made by representatives of club administrations were clarified during the workshop.