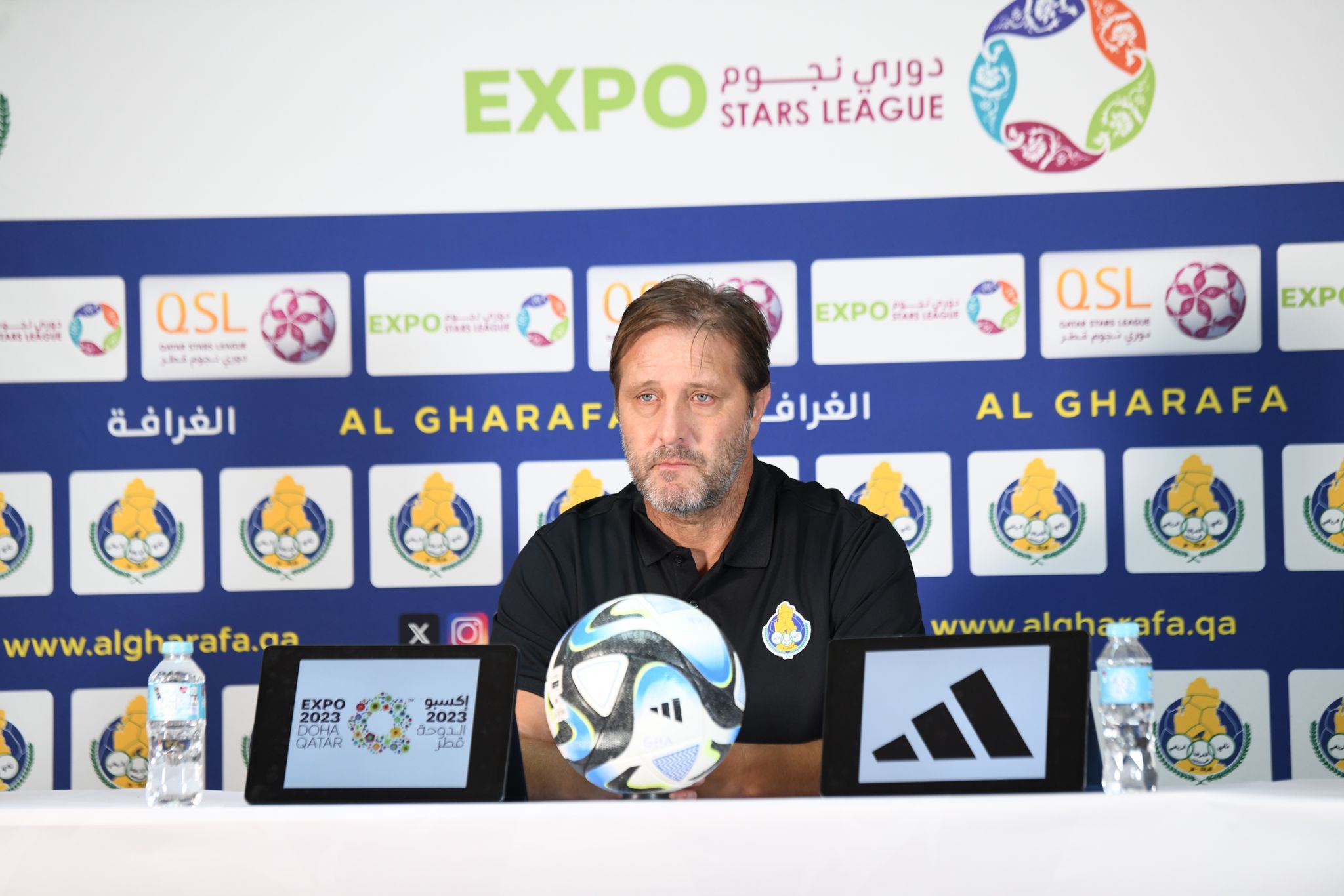 Al Gharafa coach Pedro Martins spoke to the media ahead of their 2023-2024 season Expo Stars League Week 4 match against Al Duhail.
"My team prepared well for this match, especially since the break, which was long. We did not want to stop, but this is the league schedule and we are ready and eager for this type of match schedule. It is a difficult match, but we are ready and stronger.
"Al Duhail are different from last season and they have some injuries, so I have some doubts about the lineup that their coach Crespo will play in the match, but Al Duhail remain a strong team. In their last match in the AFC Champions League they played differently due to the injuries that the team is suffering from, but I think the situation will be different in our match. Al Duhail always remain a good team with the same coach and the same technical visions and ideas. It is definitely a strong team and it will be a difficult match and we are ready to present a good match.
"I praise our fans' support for the players and their attendance at the matches. They enjoyed the performance, and in difficult moments they helped the team greatly, and this is important to us as a team and also to our fans," said Martins.
Al Gharafa player Yohan Boli said, "We are ready to play this big match, and we will see with what result this match ends.
"All matches are difficult and each match has its own circumstances, so we will do our work as we have done since the beginning of the season and we will continue with the same spirit and rhythm.
"I urge our fans to continue their support for the players. I am confident that they will come again to support against Al Duhail and also during all matches of the season."