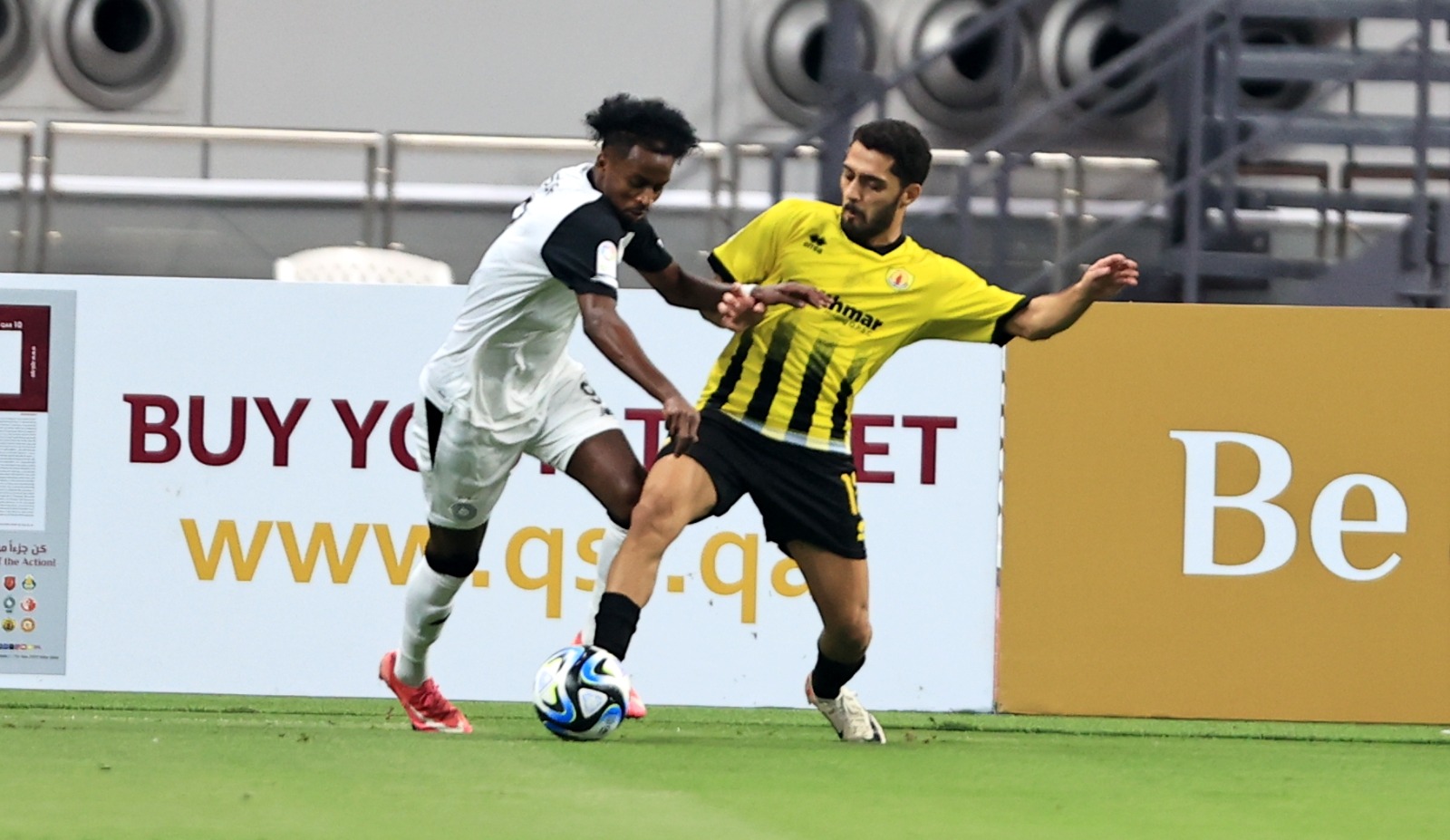 Al Sadd beat Qatar SC 3-1 to return to winning ways in their Week 4 clash of the 2023-2024 season Expo Stars League at the Khalifa International Stadium on Saturday.
Gonzalo Plata (16th minute), Akram Afif 64th-minute penalty) and Paulo Otavio (80th minute) got the goals for the winners, while Ben Malango scored Qatar SC's only goal in the 20th minute.
The victory saw Al Sadd take their tally to 10 points from four games, while Qatar SC stood on two points.
Qatar SC began on a promising note and challenged the rivals, but Al Sadd goalkeeper Meshaal Barsham excelled under the bar, staving off some potential strikes.
The Wolves had set the charge and, in the ninth minute, Mateus Uribe had a good chance, but he shot over.
It did not take long for Al Sadd to open their account as Plata latched on to a defensive lapse, moving in from the right to score, beating the goalkeeper.
Qatar SC, however, hit back minutes later through Malango, who broke into the box from the left and scored from a close angle.
In the second session, Al Sadd upped the ante and attacked the rival citadel repeatedly. They reaped the rewards when Eisa Palangi of Qatar SC handled the ball inside the 'D' and the referee signalled to the spot. Akram made no mistake with the penalty and Al Sadd went up 2-1.
There was more joy for Al Sadd later as Afif put through Otavio with a through long ball and the latter ran in swiftly to score from the left.
The result saw Al Sadd return to winning ways after they shared a goalless draw with Sharjah FC in the AFC Champions League recently, and also earlier with Al Wakrah in the third round of Expo Stars League.