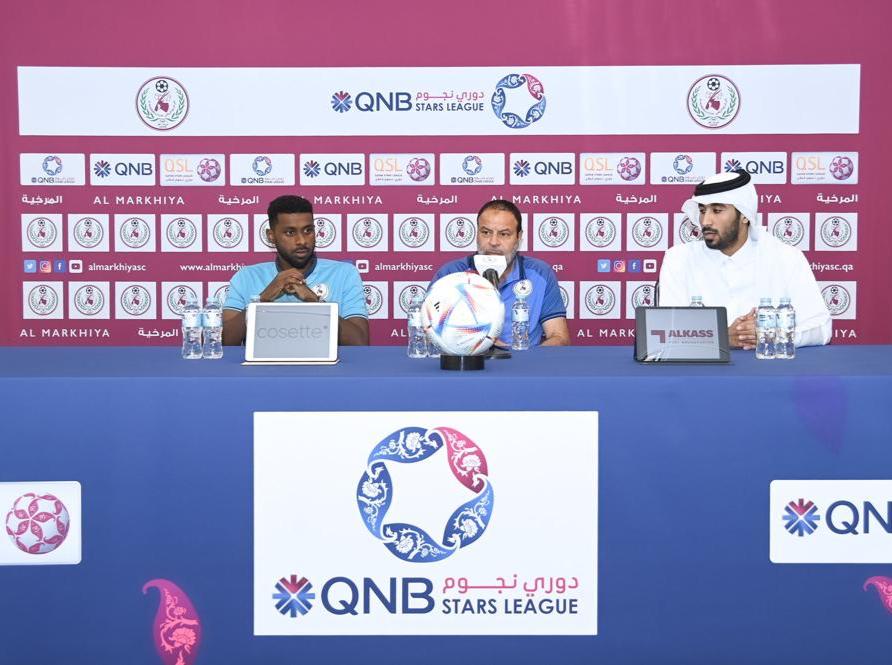 Al Markhiya coach Abdullah Mubarak spoke to the media ahead of their 2022-23 season QNB Stars League Week 1 match against Al Sadd SC.
"I congratulate ourselves on the rise of Al Markhiya, participation in the QNB Stars League and playing at the Khalifa International Stadium.
"Al Markhiya, like other teams, had an overseas training camp and played six friendly matches both in Doha and during the camp. All players are now ready for the match.
"We have a tough match against defending champions Al Sadd and a team which is not likely to be affected by the absence of their star players, who are with the national team for the World Cup," said Abdullah.
Al Markhiya player Talal Ali said, "Our preparations to face Al Sadd have been very good and the confidence among the players ahead of the first round is high. We aim to perform well against Al Sadd, the league title holders.
"Our preparations are good and we thank God for our rise in this exceptional World Cup season. Our preparations are not just for the first round, but for the whole season. We aim to do well and perform at a level worthy of a team in the QNB Stars League."