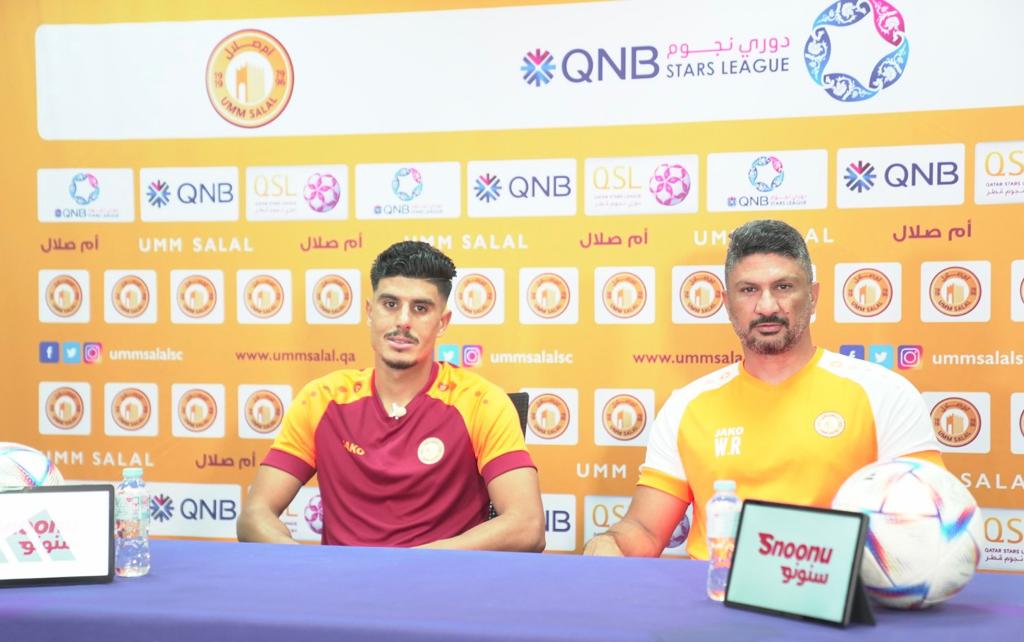 Umm Salal coach Wesam Rizik spoke to the media ahead of their 2022-2023 season QNB Stars League Week 1 match against Al Ahli.
"We are looking forward to the start. Our preparations for the Al Ahli match have reached the highest level and the players are ready and in their best physical and technical condition. There is great discipline and high concentration in the team in order to achieve a positive result. In any tournament, our focus should be high and we also know that we face a respectable opponent. We have studied their strengths and weaknesses. Our players will be most ready to win.
"The team went through a useful camp in Turkey and benefited from the friendly matches. All players are completely ready. We have reached an advanced stage and are waiting for the start. There are no injuries in the team and the new professionals have appeared well and will be an addition to the team. I have great confidence in the abilities of our players to present a distinguished show and achieve a positive result against our rivals. Our ambition is to reach the best position possible in the league table this season," said Wesam.
Umm Salal player Abdullah Khafifi said, "We seek to achieve the greatest technical benefit from this match, especially since Umm Salal aspire strongly for the first three points. It is very important to win the opening match to get a motivation for us. We are ready for the encounter and the players are in good physical condition having played friendly matches during the preparatory camp (in the Turkish city of Izmir)."