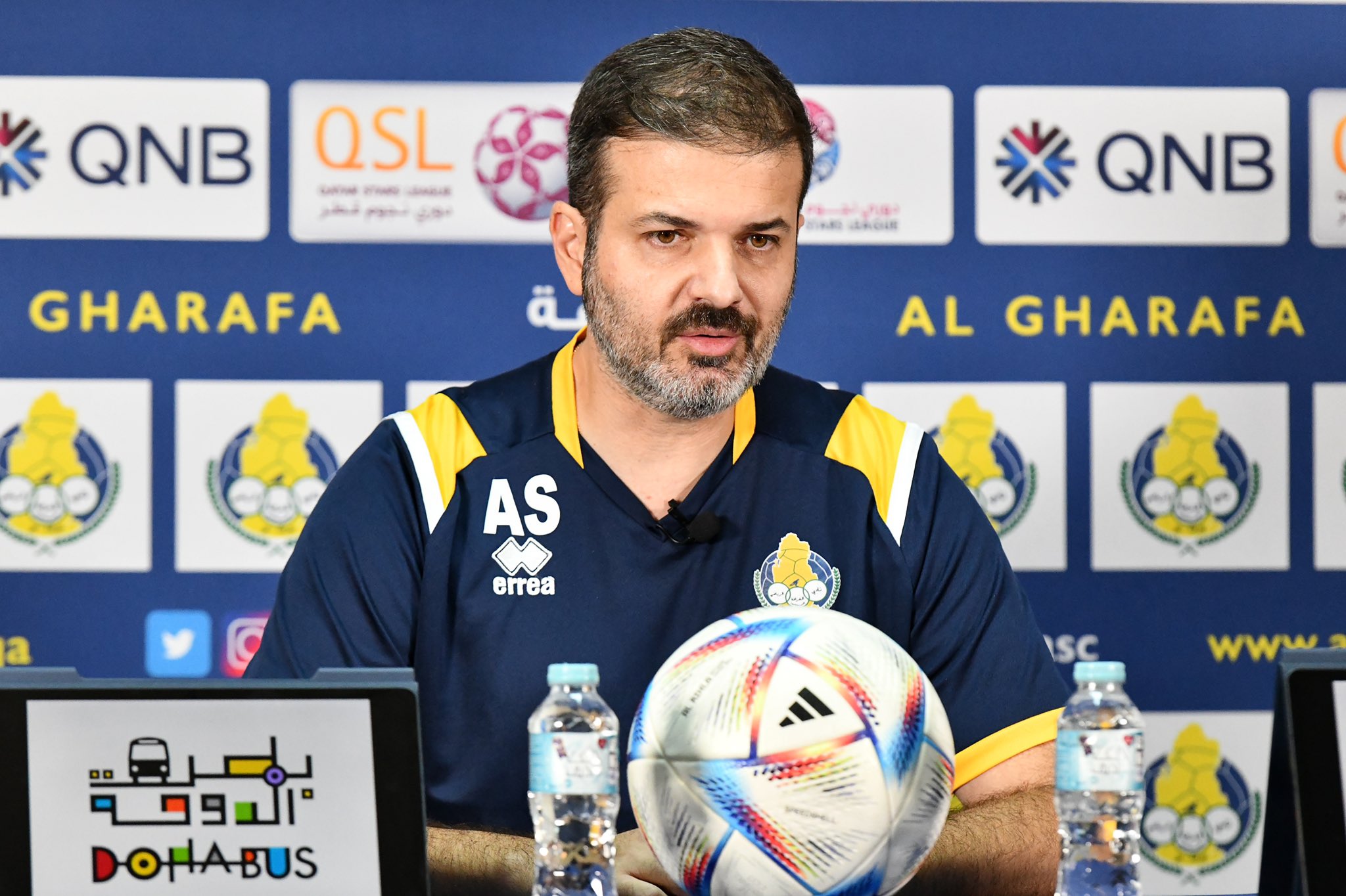 Al Gharafa coach Andrea Stramaccioni spoke to the media ahead of their 2022-2023 season QNB Stars League Week 2 match against Al Wakrah.
"Al Wakrah are in their best technical condition with the presence of a distinguished coach and the contract with an Australian defender is also very good. Currently, I think we are required to do better than we did against Al Sailiya in order to achieve a positive result. I think it will be a high-level match.
"The team depends on young players and we played against Al Sailiya with eight players under the age of 23, and we need experienced players to lead the young players.
"We promise to provide the best performance against Al Wakrah and we always play the same way, be it against Al Sailiya or any team, which is 3-4-3. We are all focused against Al Wakrah," said Stramaccioni.
Al Gharafa player Mehdi Tehrat said, "We played the first match in the last round with great focus and succeeded in achieving an important victory at the expense of Al Sailiya, and certainly facing Al Wakrah will be difficult and we have to be ready and win to get the three points.
"We have a great opportunity in the match with the participation of Yacine Brahimi, who will help us with his great experience and we hope to achieve victory in the end."