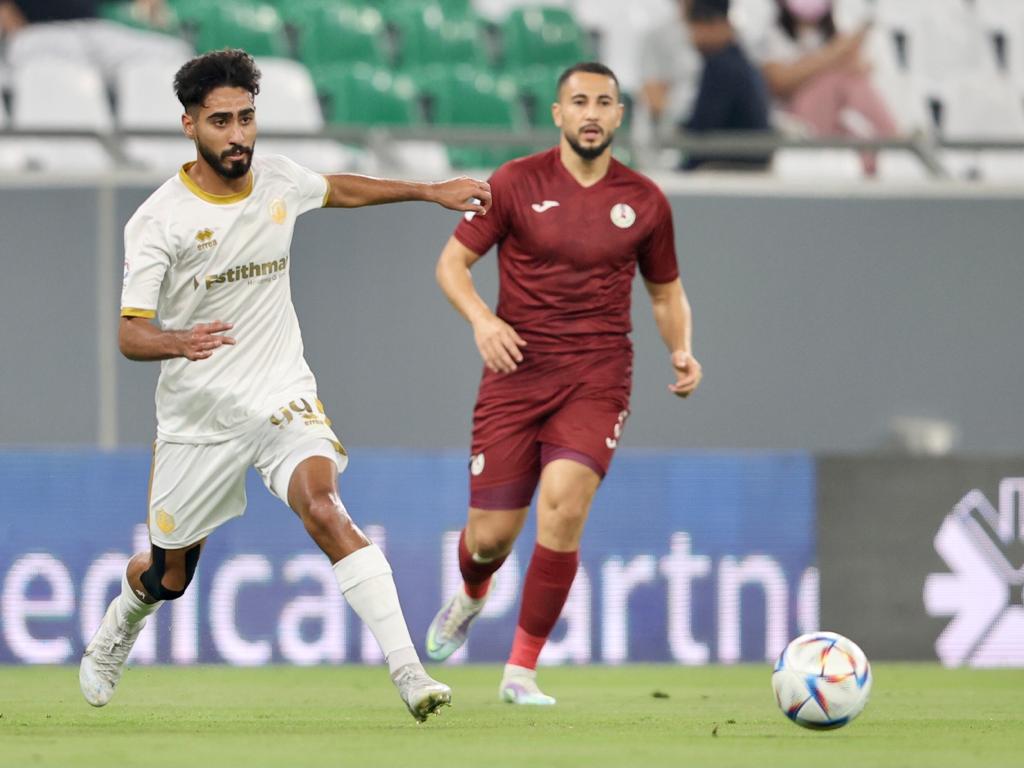 Qatar SC and Al Markhiya played out a 1-1 draw in Week 2 of the 2022-2023 season QNB Stars League at the Education City Stadium on Tuesday.
Qatar SC thus got their first point, having lost in the first round to Al Arabi, while Al Markhiya continued from where they left off as they had beaten reigning champions Al Sadd.
Bader Benoun (45+3 minute penalty) scored for Qatar SC, a lead nullified by Al Markhiya through Ayman Hussein in the 57th minute.
Qatar SC excelled in the first minutes before Al Markhiya dominated the game.
As the game progressed, it turned into an open conflict between the sides, but without any danger with the exception of some attempts made by Al Markhiya, the most dangerous of which was a strong header by Ayman Hussein that went over the crossbar.
Then came the penalty for Qatar SC as a result of a foul on Anthony Okpotu and Benoun converted the penalty into goal in first-half injury time.
Despite Qatar SC's attempts to pressurise and attack at the beginning of the second half, Al Markhiya quickly imposed their control and went in search of an equalizing goal which they managed to get before long, with Ayman Hussein finding the target off a corner kick.
Al Markhiya then pressed hard for the winner even as Qatar SC were forced to retreat and rely on counter-attacks.
The final minutes witnessed serious attempts from both sides, but to no avail.
Two minutes into stoppage time, Al Markhiya's Ayoub Azzi received his second yellow card and subsequently red.