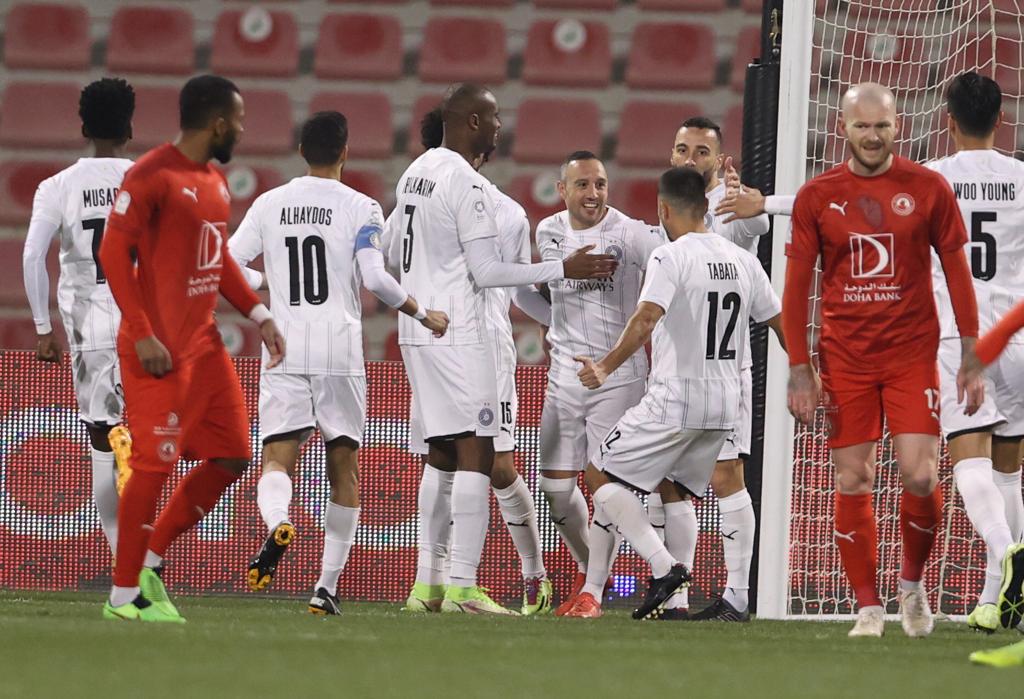 Al Sadd beat Al Arabi 4-2 in Week 16 of the 2021-2022 season QNB Stars League at the Al Arabi Stadium on Saturday.
Akram Afif stood out with a hat-trick (45+2, 54th and 83rd minutes) for Al Sadd, whose other goal was scored by Santi Cazorla (seventh-minute penalty).
Hamed Ismail (45th-minute penalty) and Abdulqadir Ilyas (52nd minute) scored for Al Arabi, who remained on 23 points after their seventh defeat from 16 matches.
Reigning champions Al Sadd thus kept their unbeaten record in tact as they moved on to 37 points with their 12th victory from 13 matches. The Wolves were held 3-3 by Al Duhail in Week 9. They have won all other matches and have three postponed games in hand.
The match was keenly fought. Al Arabi matched Al Sadd ball for ball in the first half. Cazorla converted a penalty, awarded when Akram was +fouled by Ahmed Fathy, before long.
Al Arabi had a goal scored by Farshid Ismaili disallowed in the 24th minute for offside. The Iranian came up with a diving header off a cross from the right by his captain Abdullah Al Marafi.
Al Arabi's efforts bore fruit towards the close of first half when Hamed converted the penalty awarded after Musaab Kheder tripped Ilyas.
Soon, Al Sadd made it 2-1 off a move that originated from Musaab. Akram's shot landed in the net off the leg of Hamed.
Changing ends, Al Arabi were not to be overawed and The Dream Team drew parity through a header by Ilyas, who finished off a move that also involved Hamed and Valentin Adama.
Al Sadd were 3-2 up a couple of minutes later as Akram hit the target off a cross from the right by Ali Asad.
Akram then rounded off the tally by scoring off Abdelkarim Hassan's pass.