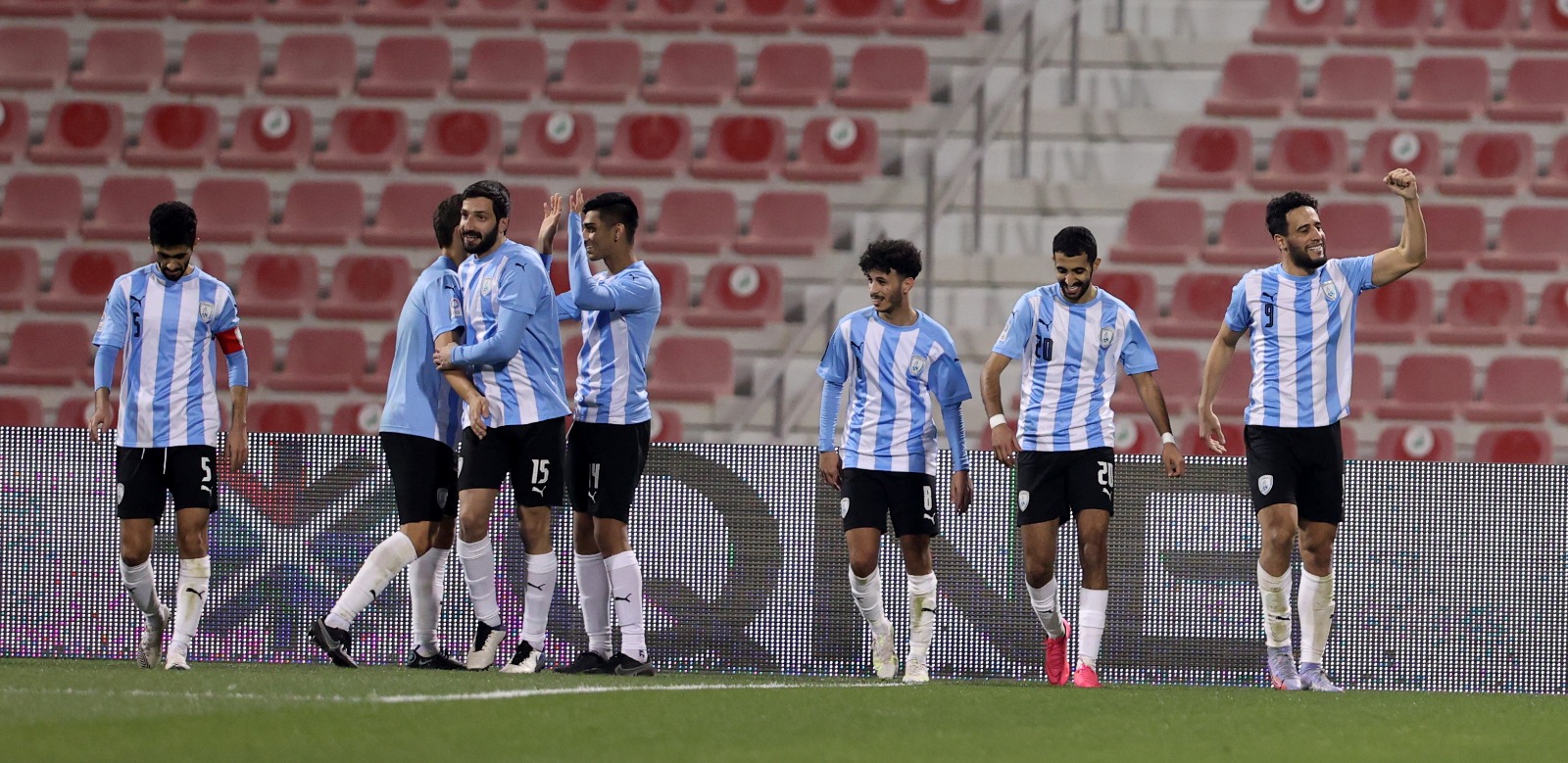 Al Wakrah beat Al Duhail 4-0 in Week 16 of the 2021-2022 season QNB Stars League at the Al Arabi Stadium on Saturday.
Mohammed Ayesh (52nd minute), Jacinto Dala (55th minute), Khaled Munir (57th minute) and Mohamed Benyettou (88th minute) were the scorers.
Al Wakrah moved on to 28 points with their eighth victory from 15 matches. The Blue Wave have a game in hand as their Week 11 fixture against reigning champions Al Sadd was postponed.
On the other hand, the defeat, their third, was yet another setback for Al Duhail's title hopes. The Red Knights stood on 33 points from 16 matches.
Al Duhail were held to a 1-1 draw by basement side Al Sailiya in Week 15.
It may be recalled that Al Wakrah had beaten Al Duhail 4-1 in the first leg of this season's QNB Stars League.
The first half passed off without major chances for both teams.
Al Wakrah had two efforts by Benyettou and one by Khaled Munir mainly to show.
Benyettou's shot was blocked by Al Duhail goalkeeper Salah Zakaria on the first occasion and then defender Toby Alderweireld blocked the Algerian forward's shot.
Meanwhile, Khaled Munir sent his shot wide of the target.
For Al Duhail, spearhead Michael Olunga made some efforts, in vain.
Al Wakrah brought out a far better display in the second half even as the rival defence stumbled. The floodgates opened in the 52nd minute after Ayesh scored the opener by heading in Murad Naji's free-kick from the left.
Two goals followed in quick succession. Dala came up with a neat finish off a through pass by Khalid Munir, who himself scored soon off a rebound from the goalkeeper who blocked Benyettou's cross from the left.
Benyettou got into the scoring act towards close as his shot went in off the right post.
Al Duhail striker Almoez Ali hit a shot from the top of the box in the 77th minute, but it flew over the bar.
Al Duhail made some desperate attempts as the game wore on, but for a goal.
Al Duhail's Assim Madibo was shown the red card in stoppage time.