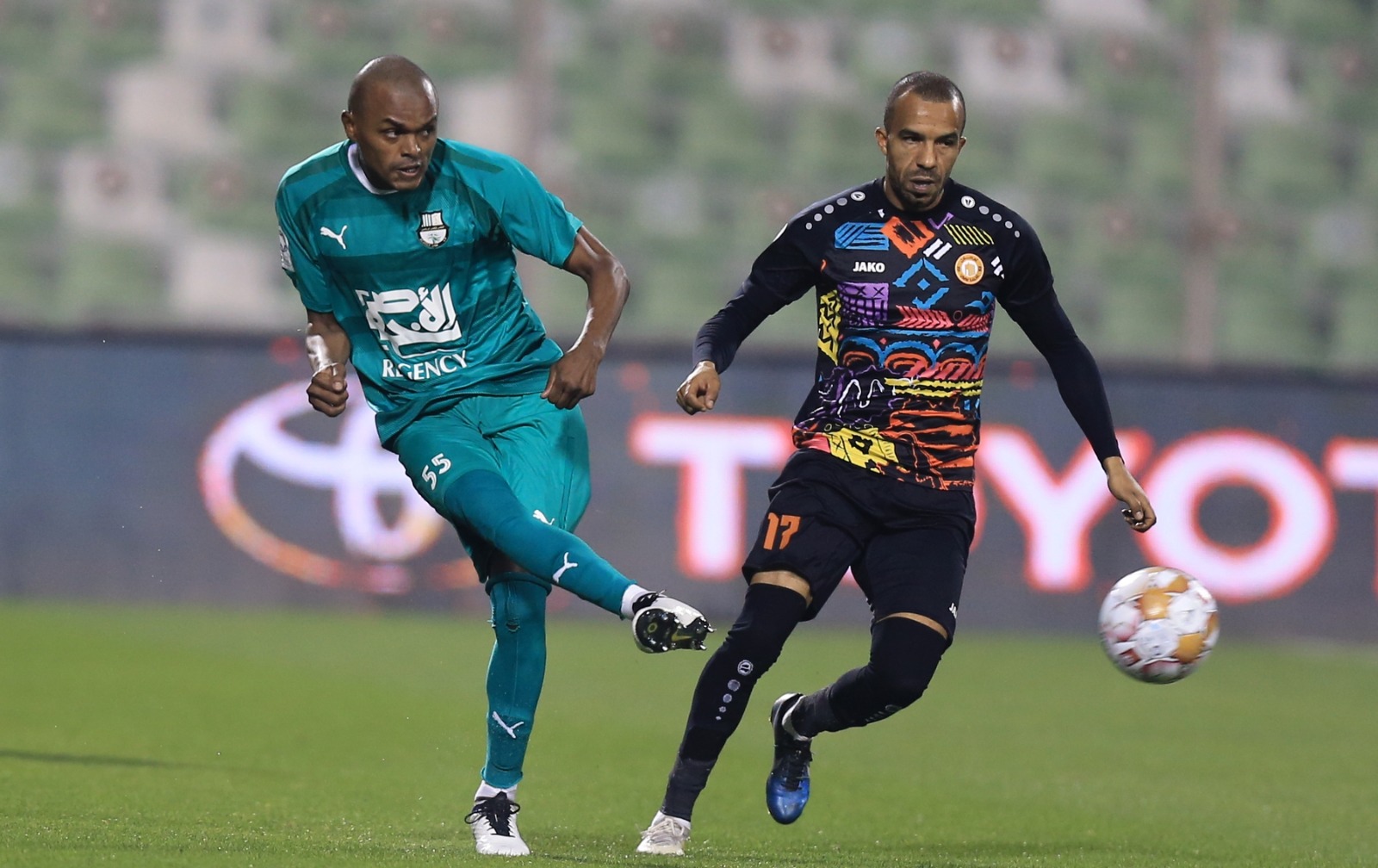 Al Ahli beat Umm Salal 2-1 in Week 14 of the 2021-2022 season QNB Stars League at the Al Ahli Stadium on Wednesday.
Soufiane Bouftini (21st minute) and Yazan Al Naimat (51st minute) scored the goals for Al Ahli.
Substitute Abdulrahman Al Rashidi pulled one back for Umm Salal in the 71st minute.
Al Ahli's Abdulaziz Hazza received red card (90+1) as the match drew to a close.
It was Al Ahli's third victory this season and they moved on to 16 points. Umm Salal remained on 19 points following their third loss.
Al Ahli were the most dangerous and closest to the goal, and also wasted most opportunities.
Umm Salal were not their natural self in the first half. However, The Orange Fortress did not give up even after the rivals went 2-0 up and managed to reduce the margin.
After Al Ahli's Ali Qaderi missed a chance in the 15th minute, they shot ahead before long as Bouftini headed in a corner kick.
Umm Salal pushed almost all their players into attack at the beginning of second half and Al Ahli took advantage of the opportunities to launch counterattacks and came close to scoring in the 46th minute, but Abdulaziz Hazaa's attempt was cleared by the rival defence.
Al Ahli soon doubled their lead through Al Naimat whose shot was first saved by the goalkeeper. And Al Naimat himself was on hand to net the rebound.
In the 53rd minute, Al Naimat was at it again, but his rising shot was saved by Umm Salal goalkeeper Khalifa Aboobacker.
Umm Salal's relentless efforts paid off in the form of a goal as Al Rashidi found the mark off a cross from Yassin Bakhit.