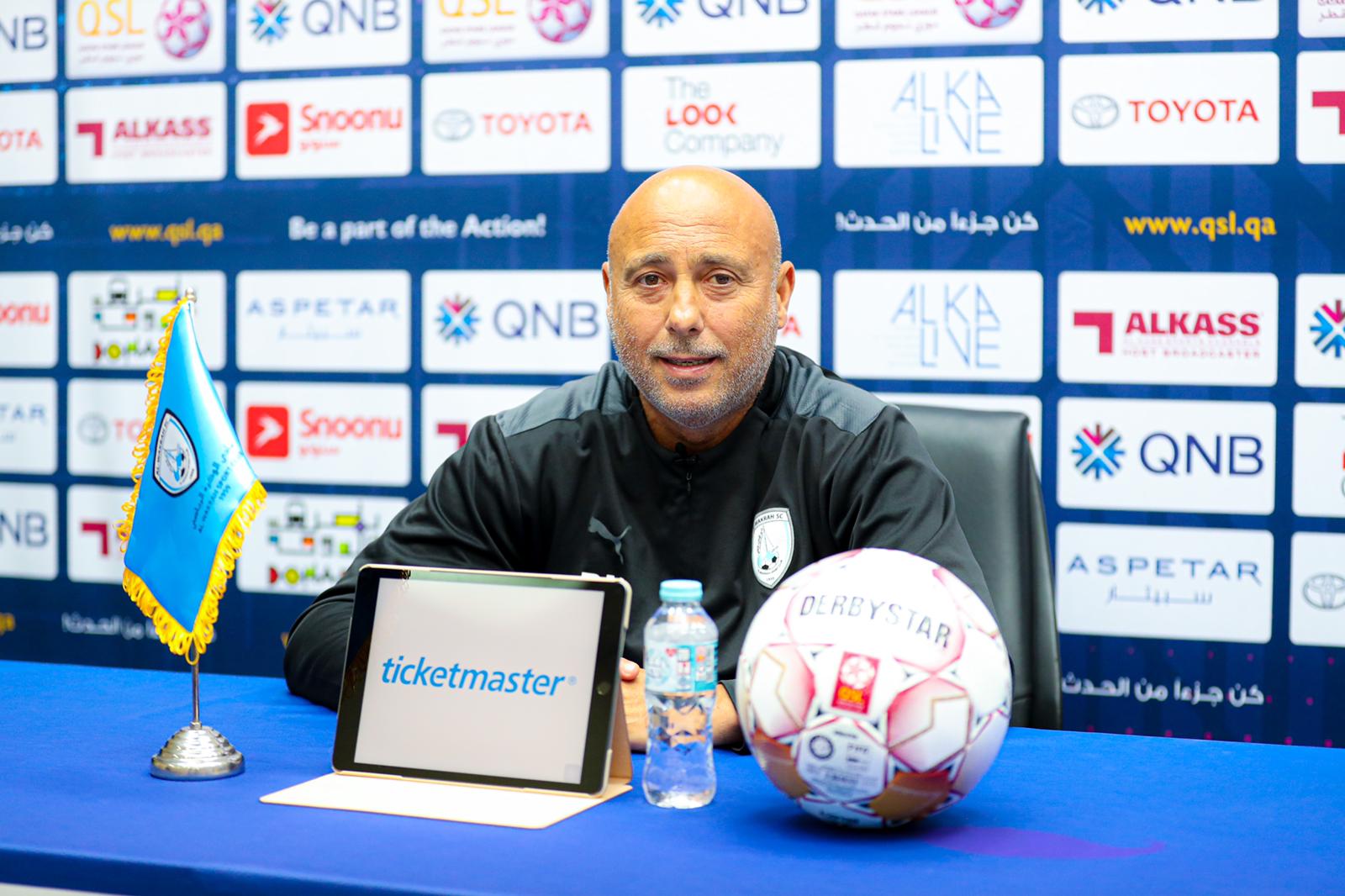 Al Wakrah coach Marquez Lopez spoke to the media ahead of their 2021-2022 season QNB Stars League Week 14 match against Al Khor.
"The lack of time before the matches, of course, negatively affects the team's preparations. In January, training is not possible, only one day to prepare for the match and recover, and then another match, and now this is the way we deal with it, but not only for Al Wakrah, but for all teams.
"Regarding the absences in the team, the truth is that I do not fully know the position of the players, and I will wait for the coming hours to know who are the players who can play, and this is the case now. It is possible to regain the services of two or three players for the next match. Of course Coulibaly will miss the match, I am happy he is fine after his health crisis during the match against Al Rayyan. In football when this situation happens it affects everyone, the team and the players, and now Coulibaly is fine. I try to put the best for the next match, and God willing, Coulibaly will return quickly," said Marquez.
Al Wakrah player Nasser Al Yazidi said, "We have the ability to overcome the Al Khor obstacle. But this confidence does not prevent me from acknowledging the difficulty of the match for the two teams in view of the great desire and determination to win and reap all the points.
"We are able to repeat the victory we achieved over Al Khor in the first leg because we have all the ingredients that help us to do so.
"I tried throughout the past period to do my best, and God willing, I will make more efforts in the upcoming matches so that I can be at my best."