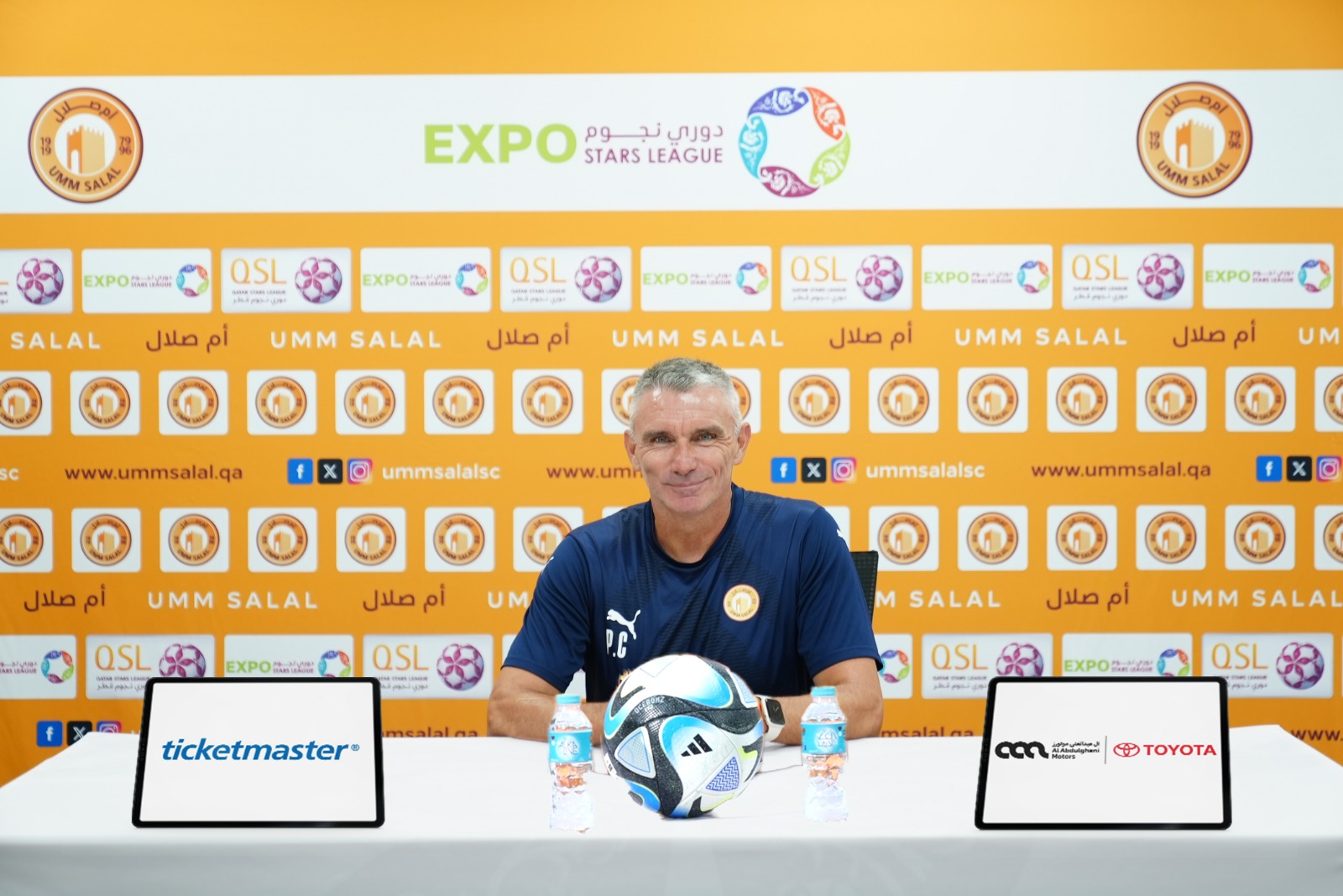 Umm Salal coach Patrice Carteron spoke to the media ahead of their 2023-2024 season Expo Stars League Week 3 match against Qatar SC.
"We did not have much time for preparations but we have tried to correct our mistakes because it is very important to achieve a positive result and obtain
match points.
"The team has shown a great fighting spirit, especially in the last round against Al Arabi. We would have been able to get points in the match had it not been for the goal that came at a difficult time. Despite that, I am happy with the development of the players' performance and their desire to excel.
"The match against Qatar SC is a difficult one because they are a team which had a strong previous season and have a top-level coach. We need the high spirit to do well against Qatar SC in order to achieve victory and gain the three points in the match,¨ said Carteron.
Umm Salal player Naim Laidouni said, "A difficult confrontation awaits us in the third round against a well organized team but we will play to win and get the three points. We are ready to provide our best. It is a crucial match and it is necessary for
us to win.
"We finished our last match against Al Arabi with a point. We could have won had it not been for the lack of concentration in extra time. But that is behind us now and we are focused on the game with Qatar SC. We shall strive to win."