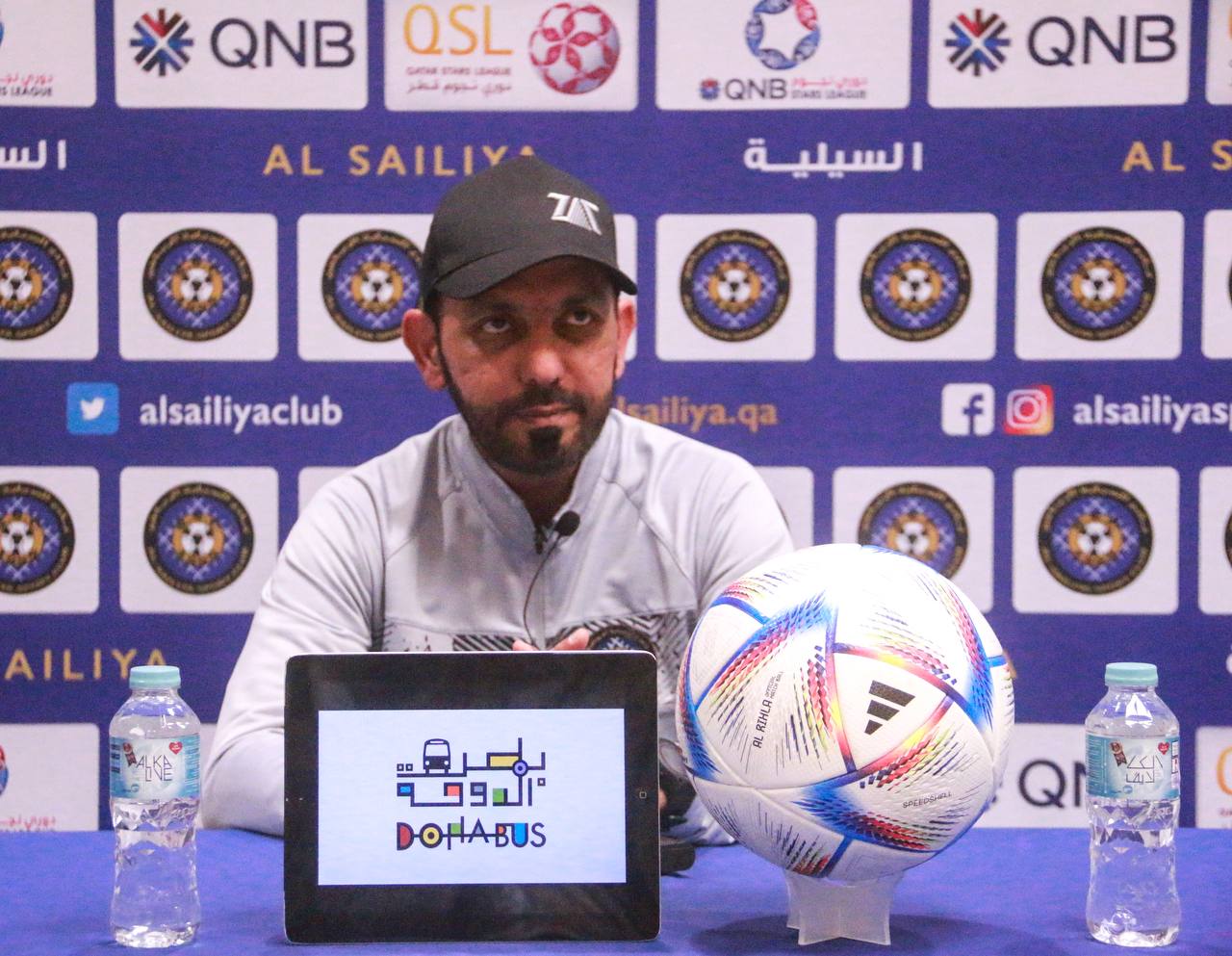 Al Sailiya assistant coach Jassim Saleh spoke to the media ahead of their 2022-2023 season QNB Stars League Week 21 match against Al Markhiya.
"We are happy with the team's performance in general in all the past matches, and we tried to prepare the team to appear in the next match in the best way, despite the short time between the last and next match. But the players have ambition, will and determination to achieve the desired goal, which is to stay in the QNB Stars League.
"Winning the next match against Al Markhiya and achieving the three points will mean a lot to us because it may be a great reason for our survival in the league next season. I hope that we will be fully focused and appear as required," said Jassim Saleh.
Al Sailiya player Ghanem Al Qahtani said, "The Al Markhiya match is very important to us in view of the lack of time after the last Al Ahli match. Our goal is to collect the three points against Al Markhiya and we have no alternative.
"Winning the last match against Al Ahli undoubtedly gave us a high morale boost."