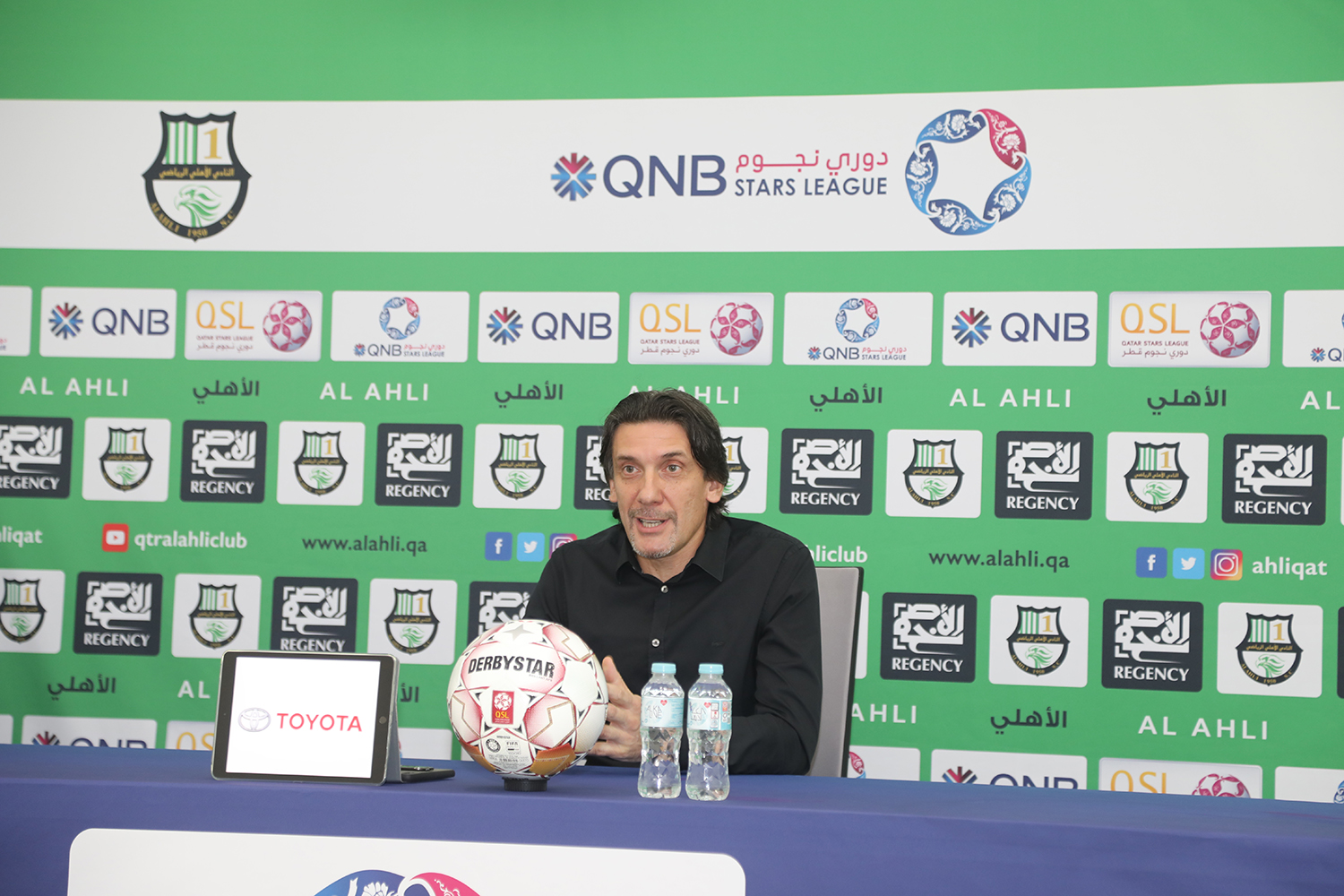 Al Ahli coach Nebojsa Jovovic spoke to the media ahead of their 2021-2022 season QNB Stars League Week 6 match against Al Khor.
"I have full confidence in my players. I know they can do their job against Al Khor. My team has prepared well during the break despite the absence of six of our players. Jassem Al Sharshani, Abdulrashid Ibrahim, Khaled Mohammed, Sayed Kanaani, Sofiane Bouftini and Hernan Perez are now back.
"We have full respect for the Al Khor team and playing against them will not be easy especially since their squad includes distinguished players. They have a great coach who has made some good additions to his team.
"I have told my players that we need to continue our good performances like the one we put up against Al Rayyan in the last round. Despite losing, I thought we played well. We are developing well as a team. I feel good performances must be accompanied by good results.
"Our match against Al Khor brings together two teams who need points. Both are searching for points so that means a quality clash is in the offing. I know Al Ahli will do everything that is required to achieve victory and my players will give their best in order to win," said Nebojsa.
Al Ahli player Mohammed Emad said, "Our match against Al Khor is of great importance to both teams who need the three points. We will work hard to get the points.
"We respect Al Khor a lot. They are an organized team. They have to present a strong and serious match in order to achieve victory. But we have the confidence and support from the club's management and technical staff. We get all the confidence we need from the club."