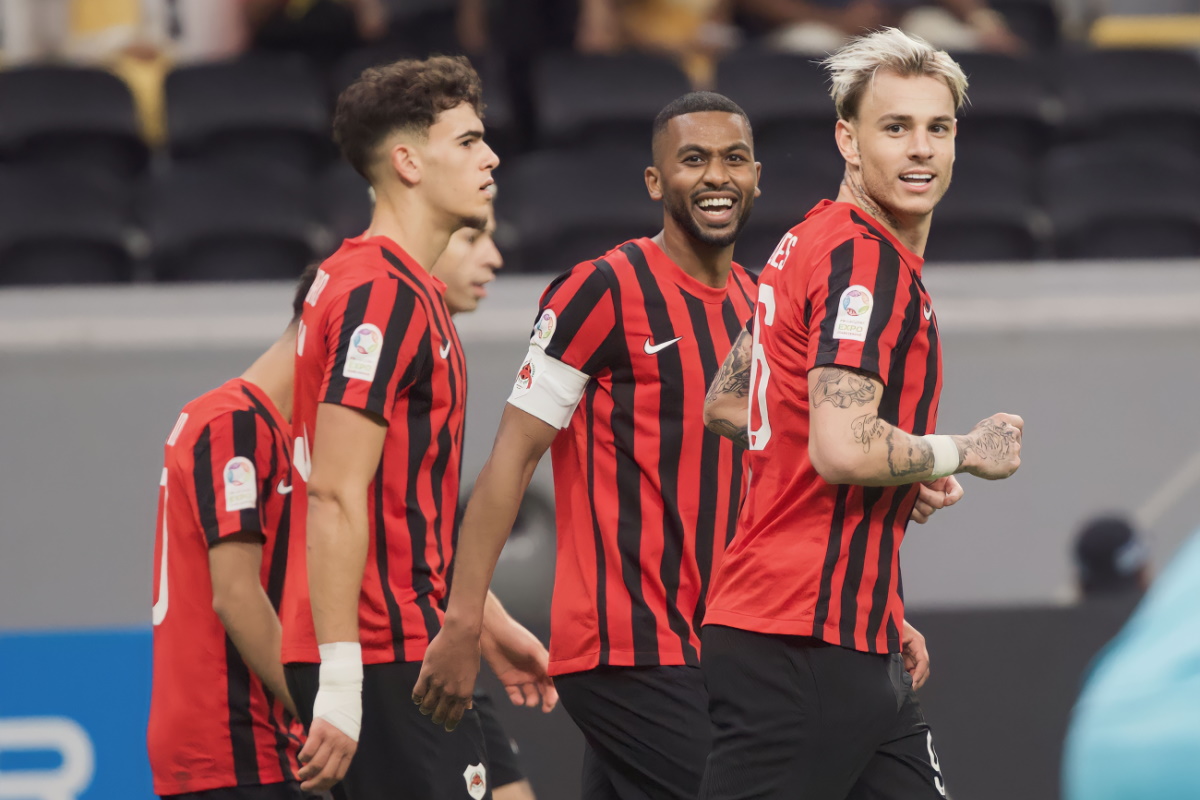 The 2023-2024 season Expo Stars League continued with the third week's action held over Friday and Saturday, September 1 and 2, 2023. The fixtures witnessed great excitement both in terms of the technical levels as well as the results, with three outright victories and three draws.
RESULTS
Al Ahli lost to Al Gharafa 1-4
Umm Salal drew Qatar SC 2-2
Muaither bt Al Markhiya 5-2
Al Arabi drew Al Duhail 3-3
Al Sadd drew Al Wakrah 0-0
Al Shamal lost to Al Rayyan 3-4
A total of 29 goals were scored in the six matches of the round, a higher rate than the first and second weeks.
Al Rayyan are now solely topping the league standings with nine points after their victory against Al Shamal. They took advantage of their rivals', Al Duhail and Al Sadd, stumble as they were both held to draws in their matches against Al Arabi and Al Wakrah respectively.
Al Gharafa are in second place in the standings with seven points after defeating Al Ahli 4-1. They have the same point tally with Al Duhail and Al Sadd (seven points each), but their superior goal advantage gave them the edge over their rivals. Al Wakrah comes in fifth place with five points, and Al Arabi is sixth. With three points, which is the same as Muaither, who are in the seventh position due to goal difference.
Muaither defeated Al Markhiya 5-2 to achieve their first victory in the 2023-2024 season of Expo Stars League, and advanced into the seventh place in the standings. Qatar SC, Al Shamal and Umm Salal are in the eighth, ninth and 10th place with two points each, while Al Ahli and Al Markhiya are yet without any points. They are ranked 11th and 12th.
Six teams are still searching for victory – Al Arabi, Qatar SC, Al Shamal, Umm Salal, Al Ahli and Al Markhiya.
Al Gharafa commenced the round with a resounding win over Al Ahli, with Algerian Yacine Brahimi spearheading his team's exceptional and robust performance. The team exerted maximum effort to secure the match points, rallying from a goal deficit to clinch a four-goal victory and garner their seventh point.
The match between Umm Salal and Qatar SC resulted in a draw with two goals each. Initially, Qatar SC had taken the lead with two unanswered goals. However, Umm Salal managed to stage a comeback by scoring a goal in the first half, thereby reducing the deficit. They were able to equalize in the extra time of the second half resulting in both teams sharing the points.
Muaither were able to prove their worth and ability to win in their match against Al Markhiya by exhibiting a formidable performance and outpacing the rivals with a 5-2 score. The team's Congolese forward Guy Mbenza achieved the distinction of being the first player to score four goals in a match this season. He is vying for the leading position in the rankings. Mbenza's goals propelled his team to its inaugural victory.
Al Arabi and Al Duhail played out a 3-3 draw, with Al Arabi securing the equalizer at a crucial moment of the highly-competitive and exciting match. This result enabled Al Arabi to halt Al Duhail's winning streak.
Al Wakrah stopped Al Sadd's train as they held them to a goalless draw. The result did not benefit the two teams, but rather gave opportunity for Al Rayyan to be the table toppers. Al Sadd fell to fourth place with seven points and Al Wakrah are fifth with five points.
Al Rayyan pleased their supporters by securing their third consecutive victory and securing the top position in standings. They have sustained their impressive displays by recovering from a one-goal deficit against Al Shamal, ultimately prevailing 4-3 in a fiercely-contested encounter that persisted until the final moments.
As for Al Shamal, despite their loss, they played a great match and were strong opponents for Al Rayyan.
Top scorers' list
Algerian Yacine Brahimi (Al Gharafa) leads with five goals, while Guy Mbenza (Muaither) and Michael Olunga (Al Duhail) have four goals each.