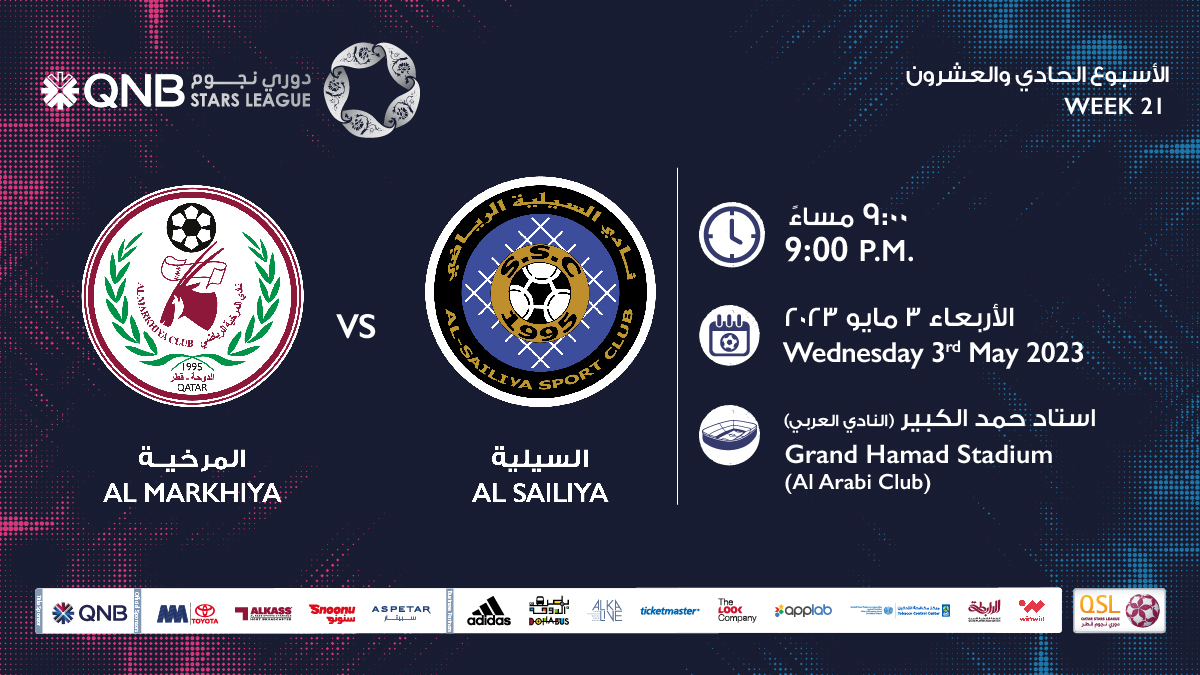 Al Markhiya face Al Sailiya in Week 21 of the 2022-2023 season QNB Stars League at the Al Arabi Stadium on Wednesday, May 3, 2023. The kick-off is at 21:00.
Both teams go into the match in contrasting fashion. Al Markhiya had made sure of their berth in next season's league championship, whereas Al Sailiya are still fighting with their back to the wall to escape relegation or play-off match with only two rounds remaining in the competition.
Al Markhiya beat Al Shamal 3-1 in Week 20 to raise their score to 24 points (seventh place).
Al Markhiya are now coached by Hicham Jadrane who replaced Abdullah Mubarak following their 2-3 loss to Umm Salal in Week 19.
And Jadrane managed to make a turnaround in The Oryx's fortunes as they beat Al Shamal back-to-back that ensured their survival in the top flight.
On the other hand, Al Sailiya, despite surprising Al Ahli with a 4-0 win in Week 20, are staring at relegation, having been placed last in the table with 13 points.
The Peregrines are now under Mirghani Al Zain, who recently replaced Sami Trabelsi, and the former count on the high morale of their players to live up to the uphill task of survival.
Both sides are expected to play an offensive game.
Al Sailiya boasts of Sergio Carlos, who has scored 11 goals so far in the tournament, while Driss Fettouhi is one of the most prominent attackers in Al Markhiya ranks and has netted nine goals this season.