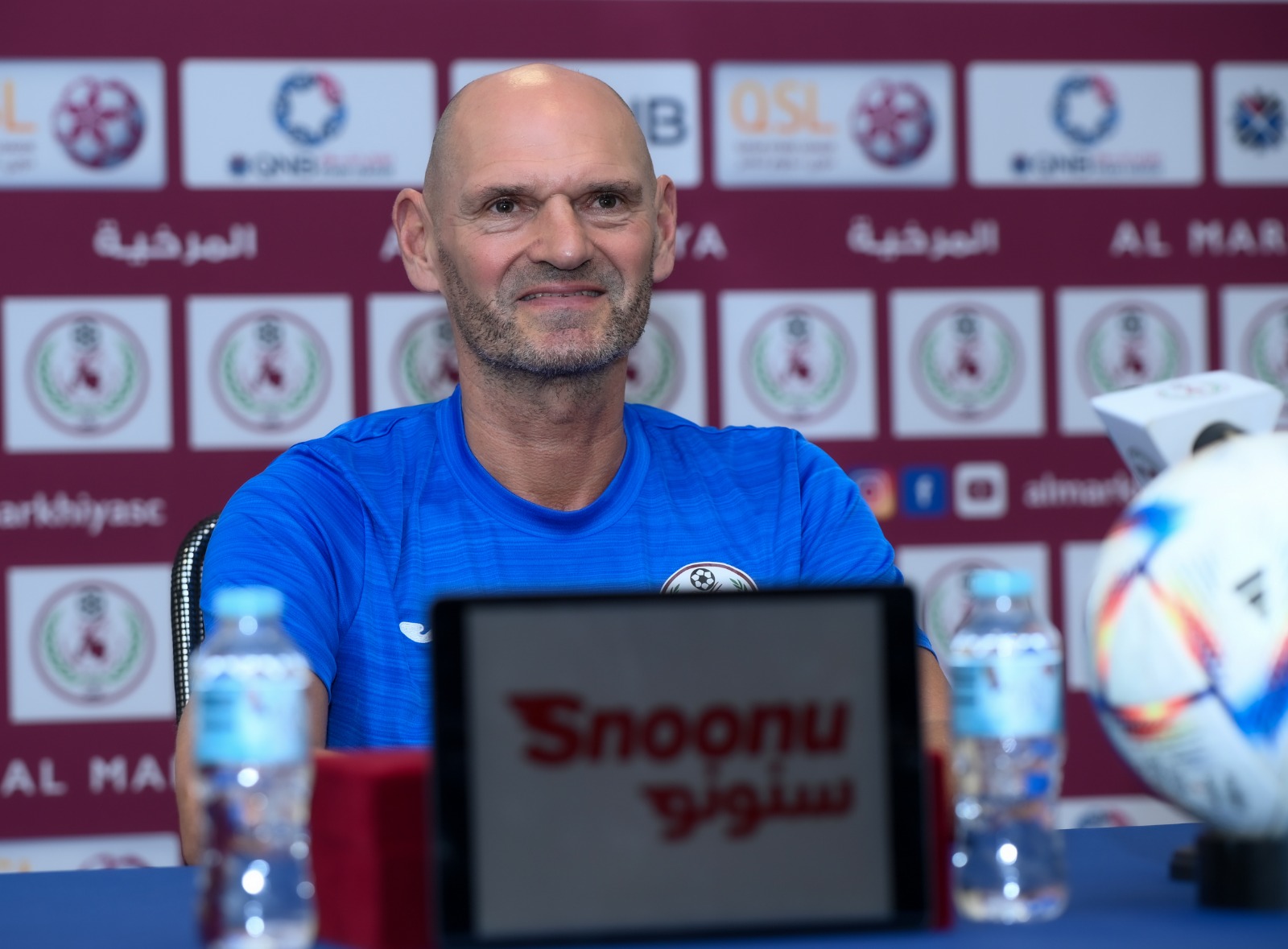 Al Markhiya assistant coach Henk Duut spoke to the media ahead of their 2022-2023 season QNB Stars League Week 21 match against Al Sailiya.
"We are working to prepare the team in all aspects, such as the appropriate formation that will play the match, and the number of yellow cards that our players received, and we will work to ensure that the team is fully prepared to play the match.
"We are going through a good period as we were able to achieve victory in the previous two matches, and this boosts the players' morale. It is a fact that Al Shamal played a good match, but we were the best and won, so we will work to continue in the same way by achieving victory in the last two matches of the league.
"Our next match against Al Sailiya requires focus and performance with high physical fitness," said Henk Duut.
Al Markhiya goalkeeper of Loay Sharif Ashour said, "We are preparing for the Al Sailiya match and the team is fully prepared for it.
"Thank God, I presented a good level and all players presented good levels, including the defensive line led by Ayoub Azzi, Saleh Al Yahri and John Benson, and this reflects that the focus was present in the previous two matches. Also the fighting spirit and the desire to win.
"The return of Khaled Radwan to the squad in the next match with Al Sailiya is a great gain, and his absence due to the red card in the Umm Salal match affected the team's performance in general. It is also a great strength for the team."