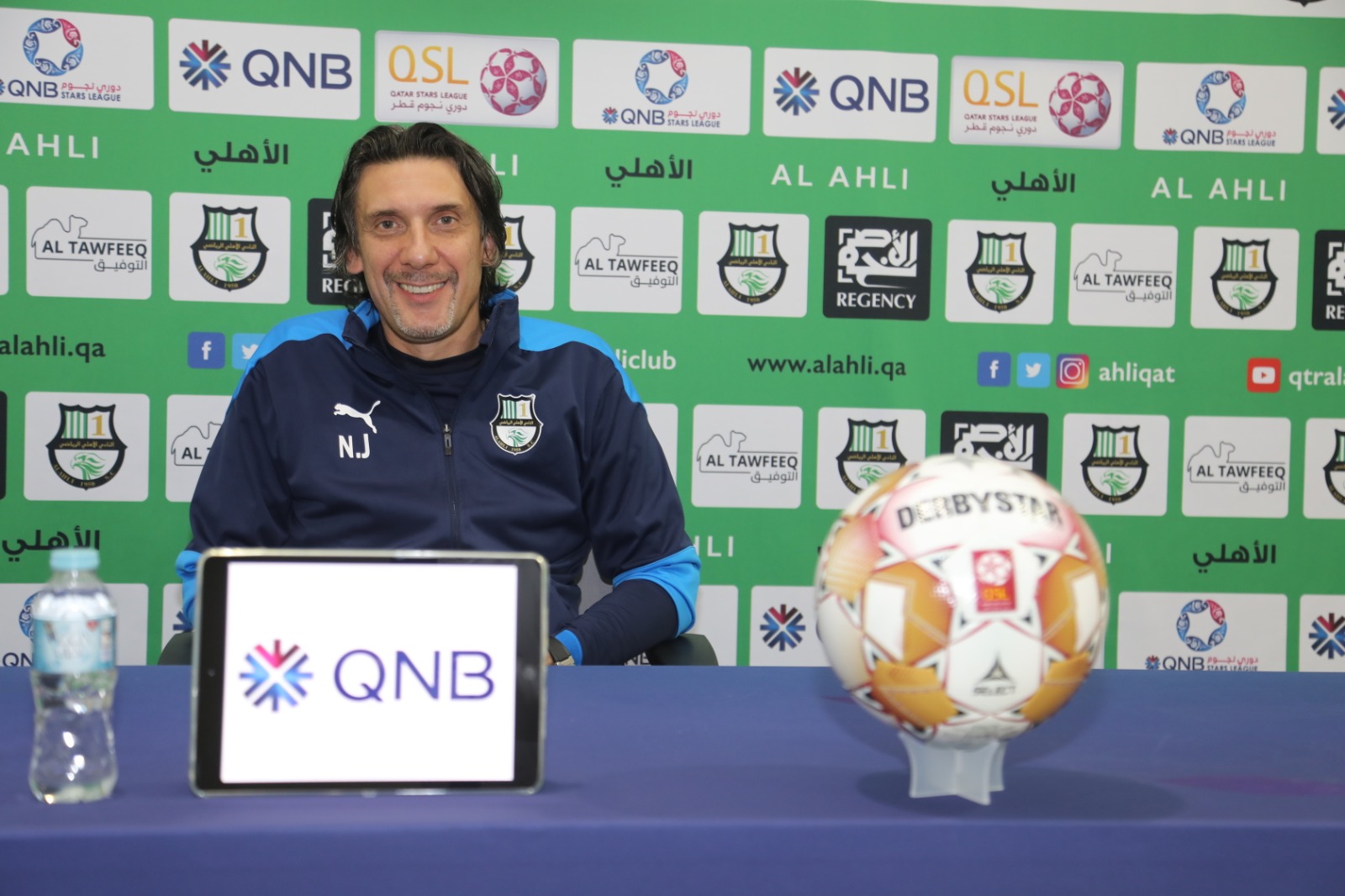 Al Ahli coach Nebojsa Jovovic spoke to the media ahead of their 2021-2022 season QNB Stars League Week 15 match against Al Wakrah.
"We are improving our level and results, and we succeeded in obtaining 10 points from the last five matches we played. That calls for more aggressive work in the coming period in order to continue the same level.
"Facing Al Wakrah will not be easy for the team and requires more efforts in order to provide the best technical display on the field to achieve the desired result. Al Wakrah are a strong team that achieved a convincing victory in the last round against Al Khor. But Al Ahli also presented a distinguished level and achieved victory over Umm Salal in the last match, which means that the match will be strong between the two teams.
"I have confidence in all our players and we will do our best in the upcoming matches," said Nebojsa.
Al Ahli player Jose Pozo said, "I am happy to play in Al Ahli and knows that the competition is strong. I am determined to help the team and provide the best level.
"I have begun to adapt to the team and improve the level from one match to another. I believe I will be better technically in the upcoming matches. Our victory over Umm Salal in the last round has boosted our morale ahead of the Al Wakrah game."