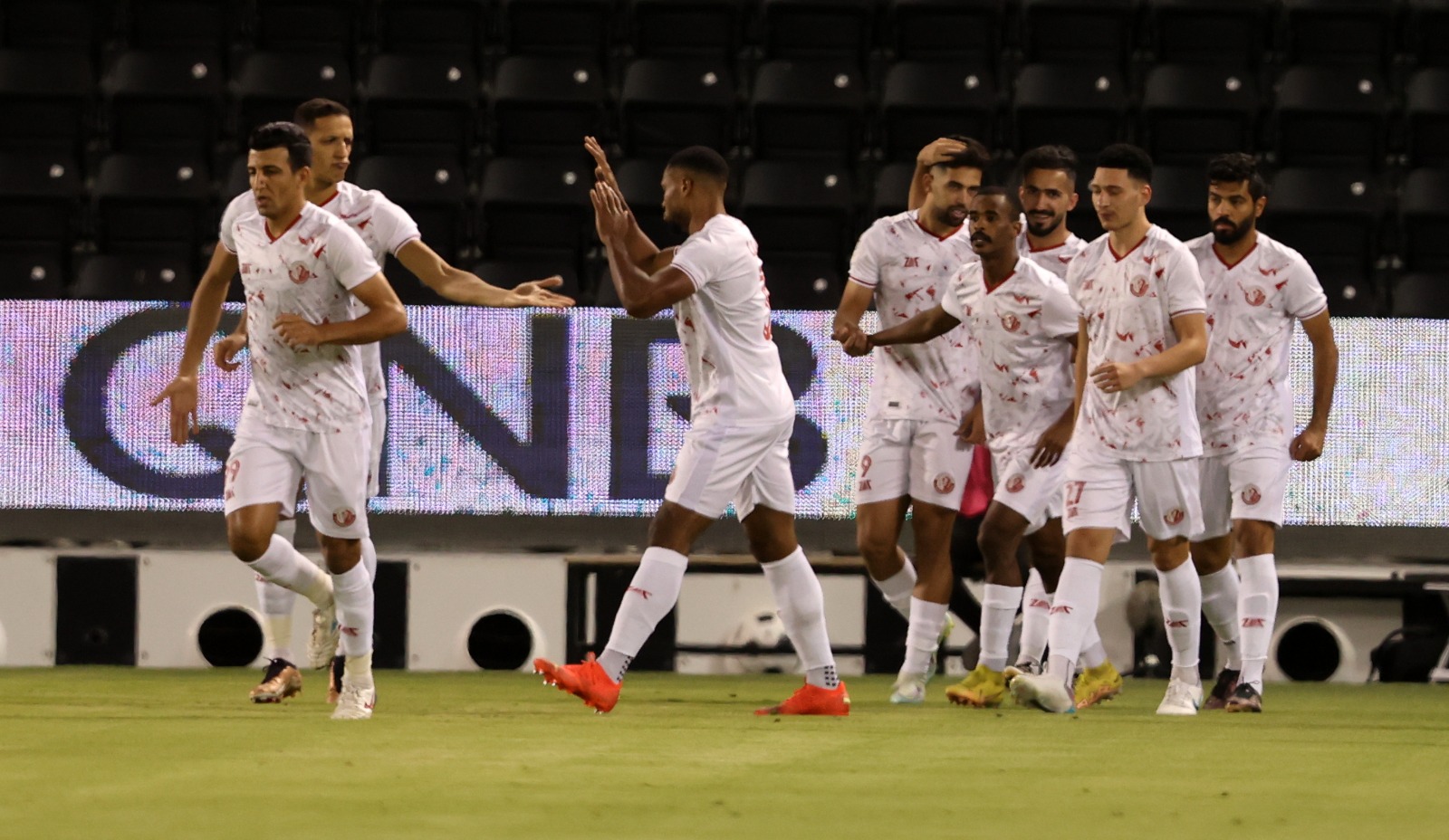 Al Shamal defeated Al Khor 2-1 in the 2022-2023 season Play-Off, which pitted the 11th-placed team (Al Shamal) in the final standings of QNB Stars League against the second-placed team (Al Khor) in Second Division championship, at the Al Sadd stadium on Sunday, May 14, 2023.
Al Shamal thus earned their place in the 2023-2024 season QNB Stars League, whereas Al Khor will stay in the Second Division.
It may be noted that Al Duhail won the league championship for the eighth time in their history on May 8, 2023, following their 5-2 win over Al Shamal in their final Week 22 game played at the Al Duhail Stadium. And Al Shamal went into Play-Off after they were edged by Umm Salal on goal difference after both teams were tied on 18 points.
On the other hand, Al Khor emerged as the Second Division runners-up with 28 points, behind Muaither SC, who got promoted to the QNB Stars League.
On to the Play-Off, Ali Olwan (first minute) and Loick Landre (90+8 minute) scored the goals for Al Shamal, while Al Khor's only goal came through a penalty kick in the 55th minute from Jugurtha Hamroun.
Al Shamal excelled in the first half and stunned The Knights with an early goal through Ali Olwan, but they failed to take advantage of it by closing the game with more goals despite getting opportunities to do so.
Al Shamal had more than one chance. The most prominent of them went to Fahad Waad in the 42nd minute, but he hit the ball out.
The situation changed in the second half after Al Khor gained control and applied pressure on the rivals. And they managed to equalize, with Hamroun finding the target from the penalty spot.
The match became more lively afterwards and Al Khor came close to scoring. Hamroun himself wasted a good chance in the 83rd minute when he was alone with the goalkeeper.
When it looked like the game would go to extra time came Al Shamal's winner deep into stoppage time through Landre after the Al Khor goalkeeper saved a corner kick, sending cheers to the Al Shamal camp.