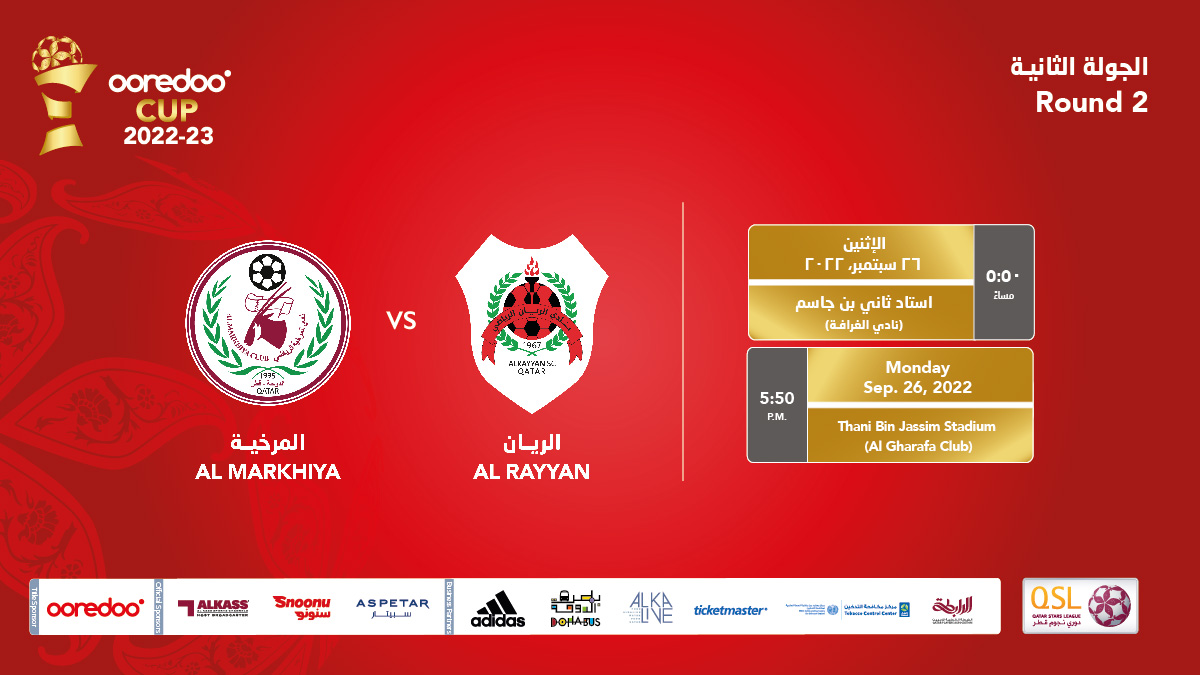 Al Markhiya face Al Rayyan in Round 2, Group B of the 2022-2023 season Ooredoo Cup on Monday, 26th September, 2022. The kick-off is at 17:50 at the Al Gharafa Stadium.
Both teams go into the match under similar circumstances, having lost in the opening round, and they will surely try to make up for it.
Al Markhiya, who occupy the last place in the group without any point, had lost 3-8 to Al Duhail, whereas Al Rayyan went down fighting 3-4 to Al Gharafa in Round 1.
Al Markhiya coach Abdullah Mubarak will try to correct his wards' mistakes in the Al Duhail match, so they can put up a better performance.
His Al Rayyan counterpart Nicolas Cordova will look to improve their fourth-placed position in the group and thus help instil confidence in the players.
The match will not be easy for either side as both will try to seize the opportunity in their quest to qualify for the next round.
Meanwhile, Al Markhiya are eighth in the QNB Stars League with eight points and Al Rayyan placed last with one point after seven weeks of action.