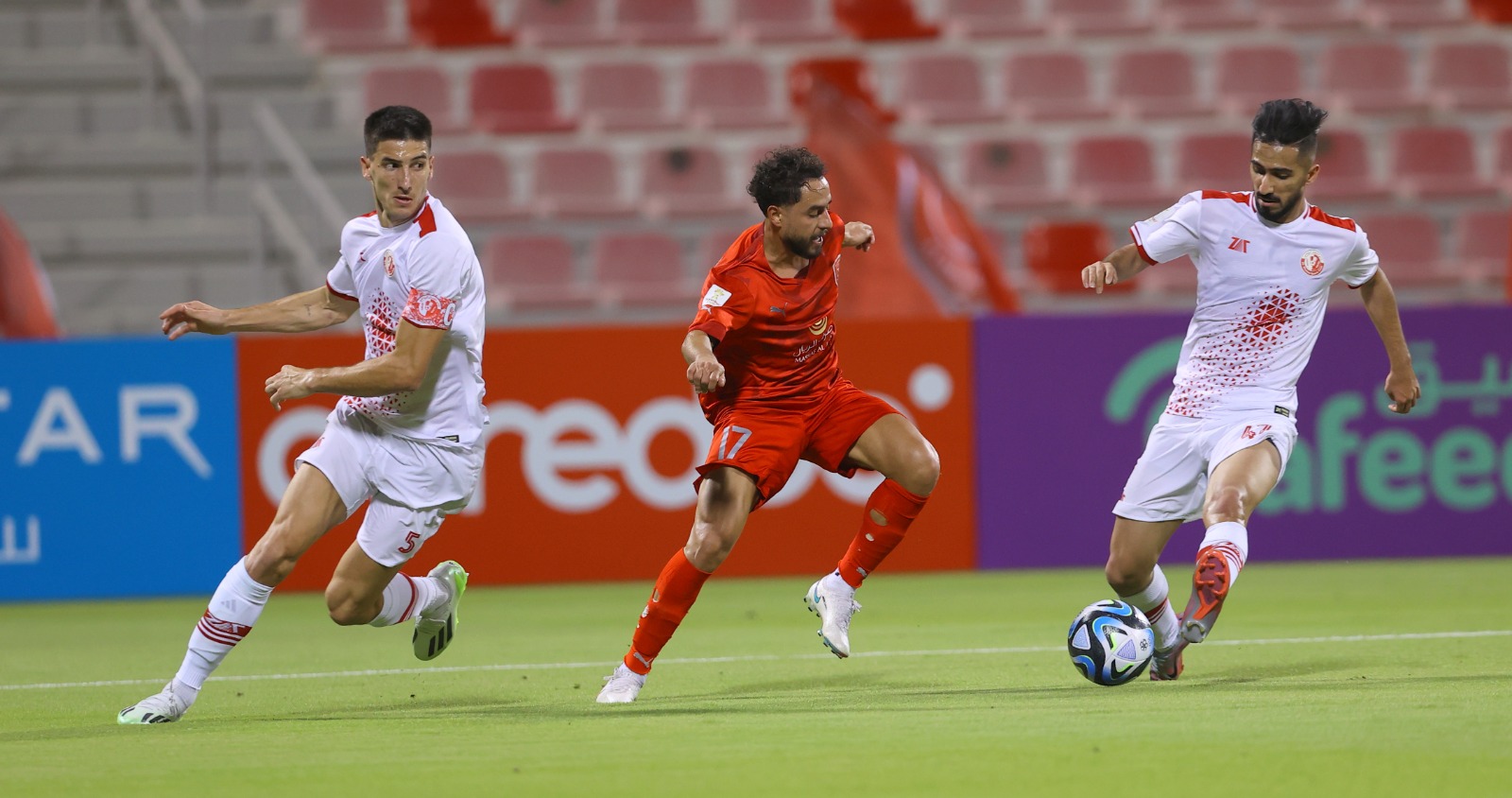 Al Duhail began their 2023-2024 season Ooredoo Cup title defence with a 2-1 win over Al Shamal in the first round match of Group B at the Grand Hamad Stadium on Sunday.
The Red Knights were challenged several times in the absorbing tie before the defending champions prevailed by the slender margin.
All the goals came in the first half of the match. While Fares Said (22nd minute) and Isaac Lihadji (33rd minute-penalty) scored for Al Duhail, Mohsen Al Yazidi scored Al Shamal's only goal in the 38th minute.
Al Duhail survived a call for penalty in the 83rd minute of the match when a Fahad Waad kick appeared to have been elbowed by Al Duhail's young substitute Abdulhamid Mumen Sebaei. The referee after a VAR review however ruled out a spot kick.
Al Shamal rued their luck again in the added time (90+1) when substitute Ricardo Gomes' powerful strike from right of the box went on to hit bottom left post and go the other way.
Five minutes later, Al Duhail's substitute Nasser Mohsin Ali had a clear chance inside the 'D', but his kick just missed the left post and rolled over the line.
Al Duhail had made a robust start to the match and in the 13th minute Suhaib Gannan failed to connect a super cross while sliding in front of the goal.
Seven minutes later, Al Shamal's Mohammed Ahmed Al Jabri sent in a dangerous lob which struck the crossbar after touching Al Duhail goalkeeper Shehab Ellethy's finger tips.
In reply, Al Duhail scored their first goal, with the Under-21 player Amer deflecting a Lihadji cross with his left foot. His first attempt was stopped by the Al Shamal goalkeeper Abdallaelrady, but the ball ricocheted and alert Amer lunged to put it into the net.
Al Duhail doubled their lead when French player Lihadji was brought down inside the penalty area and he himself took the spot kick to make the scoreline 2-0.
Al Shamal hit back soon enough as Al Yazidi volleyed in a left-footer off a header from Abdulaziz Rashid Al Ansari.
There on, the match produced many exciting moments and close calls with the rival goalkeepers left with a lot to do and they stood out for their sides.
Al Duhail's Abdallah Haroun Sarhan was flashed with a red card just ahead of added time.