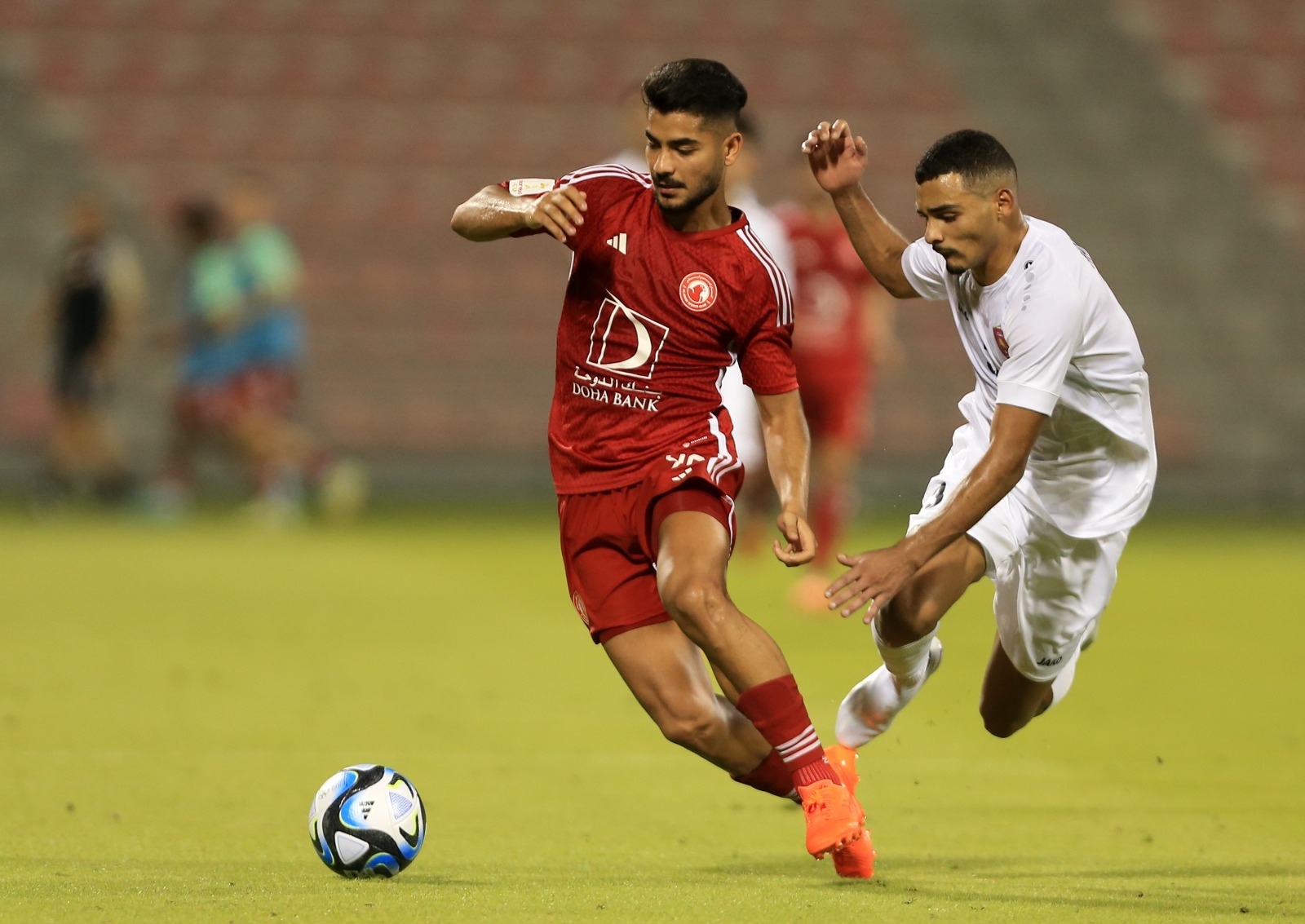 Al Arabi started their 2023-2024 season Ooredoo Cup campaign with a 2-1 defeat of Muaither in Group A at the Grand Hamad Stadium on Saturday.
Al Arabi, last season's semifinalists, overcame their opponents, thanks to goals from Rami Suhail (18th minute) and Abdulla Al Muraisi (34th minute) after falling behind in the 16th minute to Mohammed Salah El Neel's goal.
The match lived up to its billing with lots of exciting action as the teams went toe-to-toe in front of their vociferous supporters.
Andri Syahputra almost opened the scoring for Muaither in the fifth minute, but the goal was disallowed for a foul on Al Arabi's Yousef Muftah.
Muaither captain Saif Al Mohannadi had another good chance in the ninth minute, but his 30-yard shot went over the bar.
Eight minutes later, El Neel slotted home for Muaither after profiting from goalkeeper Noureldin Ahmad's error, who mishandled an innocuous back pass from Mohammed Bader Sayyar to the bewilderment of The Dream Team's fans.
The goal celebrations had hardly cooled off before Al Arabi replied almost immediately with a well-taken equalizer.
Ibrahem Nasser Kalla overlapped and essayed a swerving pass to Rami Suhail, who was left unmarked in the Muaither box. The Qatari player wasted no time heading home to restore parity.
The game thereafter became a ding-dong affair, with both teams guilty of wasting their chances until Al Muraisi put his team ahead with a powerful header off a corner kick in the 34th minute.
Muaither were reduced to 10 men in the 69th minute after Fouad Saleh got the matching orders for a dangerous tackle.
Al Arabi, however, could not take advantage of their superior numbers as the Muaither defence stood resolute and continued to thwart the efforts of coach Younes Ali's men.
Bahaa Ellethy had the chance to equalize for Muaither with the last kick of the game, but his header off a corner kick went over the bar.