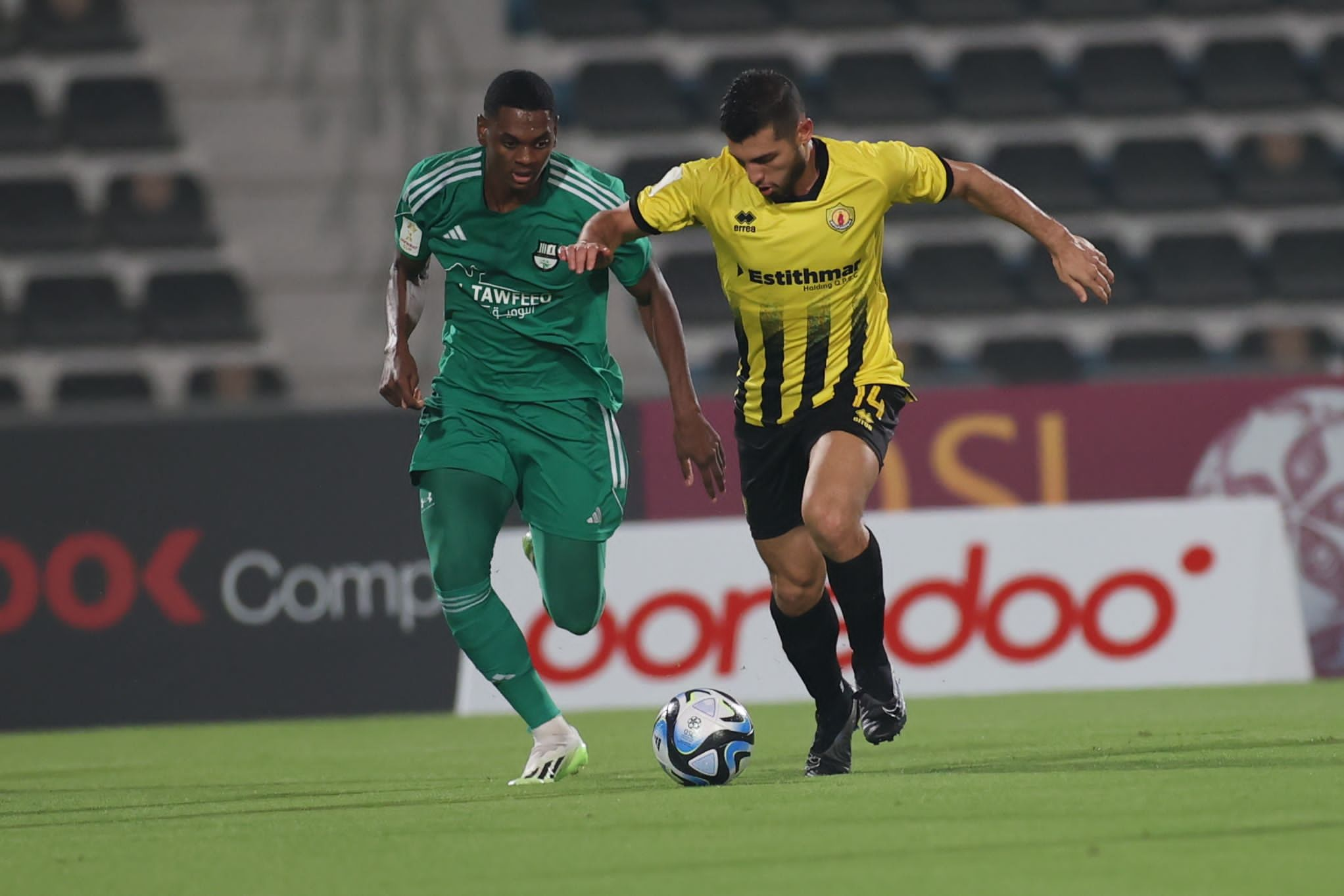 Qatar SC rallied from being a goal down to upstage Al Ahli 2-1 in their opening match in Group A of the 2023-2024 season Ooredoo Cup at the Saoud Bin Abdulrahman Stadium on Saturday.
Al Ahli had gone into the break leading 1-0 before Qatar SC staged a fine comeback, scoring twice in the second half.
While Ali Ghaderi scored for Al Ahli in the 31st minute, substitute Ali Awad (66th minute) and Abdulrahman Al Korbi (72nd minute) got the goals for Qatar SC.
Al Ahli had received a shot in the arm when midfielder Ali Ghaderi produced an impressive goal, quickly turning around to pick a pass from Eslam Yassin Elsherif to strike from just outside the centre of the box. His kick shot in all through and past defenders into the left corner, much to the dismay of diving rival goalkeeper Motasem Majed and his team-mates.
Qatar SC, however, returned much rejuvenated after the break and showed effective combination in their attack and soon reaped the fruits of their hard work.
As they moved fast and forward, Ali Awad picked a fine pass from the right to move centre and strike powerfully into the right corner and level scores.
While Al Ahli tried to push hard again, they lacked in finishing and Qatar SC held on.
In the 73rd minute, Ali Awad and Al Korbi worked their way superbly passing the ball between each other before the latter struck from just outside the penalty area and into the right corner.
The result left Al Ahli still searching for a win in the new season following their three losses in the Expo Stars League and now the first reversal in the Ooredoo Cup.