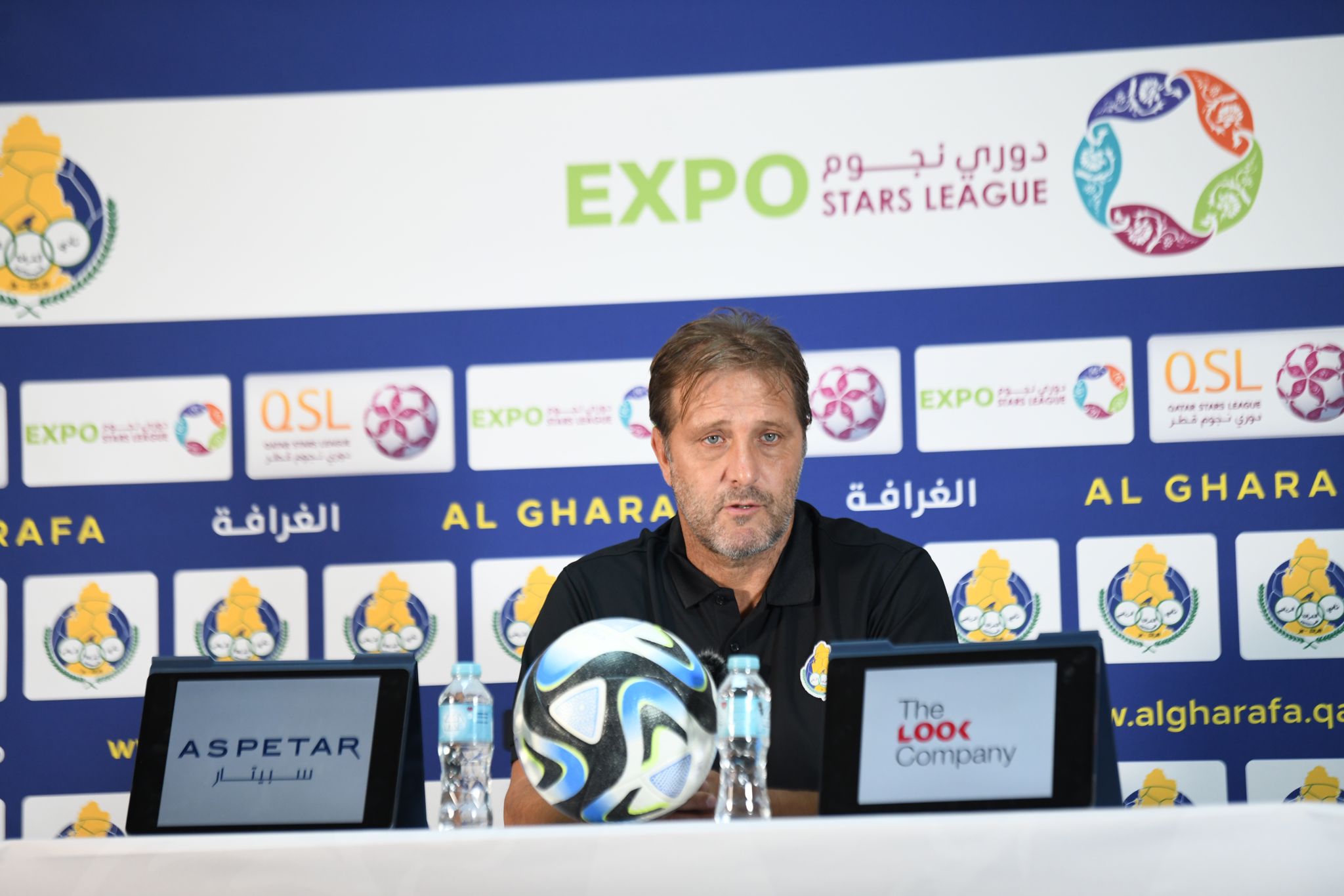 Al Gharafa coach Pedro Martins spoke to the media ahead of their 2023-2024 season Expo Stars League Week 3 match against Al Ahli.
"The players are in good condition and perform well, physically and psychologically, and we are ready for the match. We know very well how important it is.
"I am personally very happy with this group of players and I think that everyone who watched Al Gharafa enjoyed the matches, and that was evident in the recent matches. We saw the quality of performance and a lot of goalscoring opportunities, and the same for the competitors, we have to admit that. But we are present and we will be at the top of our focus because ahead of us is a tough match.
"It must be reminded once again that the league is improving a lot, and the quality of the teams has become higher. The Al Ahli match will be difficult against good competitor who are also trying to play, and this is what we want. Of course, winning is important to us.
"We are waiting for a player in the midfield and this is the position we are currently looking for, but we prefer to choose the right player with specifications that suit our way of playing and our identity. This makes it more difficult to find this type of player and therefore we will not rush to choose.
"We talk in the dressing room that our fans enjoy our matches and it is our responsibility to offer them good matches. It is also a wonderful thing for us and I hope that their presence continues strongly again because their presence helps the team. This is important because Al Gharafa have a great reputation in Qatar and we have to keep it up," said Martins.
Al Gharafa player Ahmed Al Janehi said, "The preparations are like for any match. The mentality of the players is good after the victory over Al Markhiya in the last round.
"Al Ahli are a great team and possesses distinguished players, and they have the desire to compensate after losing the previous two matches, which increases the difficulty of the match."
"The season is long and no one knows what will happen, but I hope to continue at the same level and the most important thing is for the team to win."