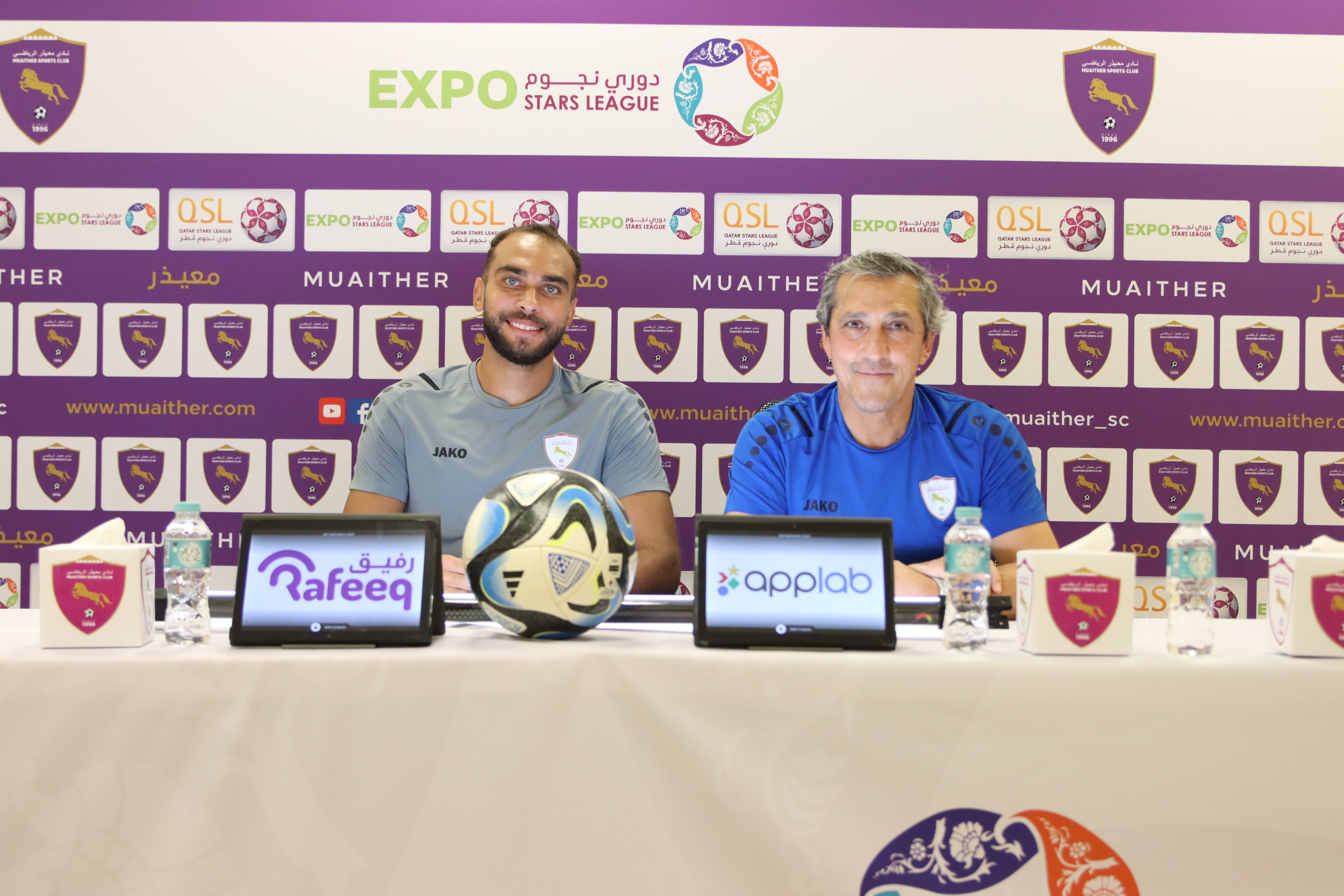 Muaither coach Jose Murcia spoke to the media ahead of their 2023-2024 season Expo Stars League Week 3 match against Al Markhiya.
"The match is very important for the club and me in particular, because the team is coming from two losses, so this match has no alternative for us to win, especially with the team's performance gradually improving.
"We have closed the chapter of the previous two matches and our full focus now is on the Al Markhiya match. We need to win, so the match will be difficult for both sides and our goal is to achieve the first victory and three points.
"Our team is improving day after day and this comes as a result of the daily training that the players undergo, which increases the chances of adaptation and harmony. This always gives us strength and we also constantly work to correct the mistakes that occur in the matches that we play.
"The most important thing for the team is to settle on the ideal lineup that will play the matches. We respect Al Markhiya and all the clubs, and we consider every match in the league as a final," said Murcia.
Muaither player Bahaa Ellethi said, "The Al Markhiya match is considered as the most important for the team and we, as players, are determined to win it, because it gives us great motivation to continue this approach and provide the best performance even after the break.
"We have distinguished players in the team, they have experience, and we have confidence and all the capabilities that enable us to achieve victory and provide strong performances in the league.
"Stability is an important factor, so the team is stable and we, as players, make a great effort in daily training and follow the instructions from the technical staff immediately and work to implement them, to reach the required readiness, and to achieve harmony, which is considered as the most important factor for us to play matches."