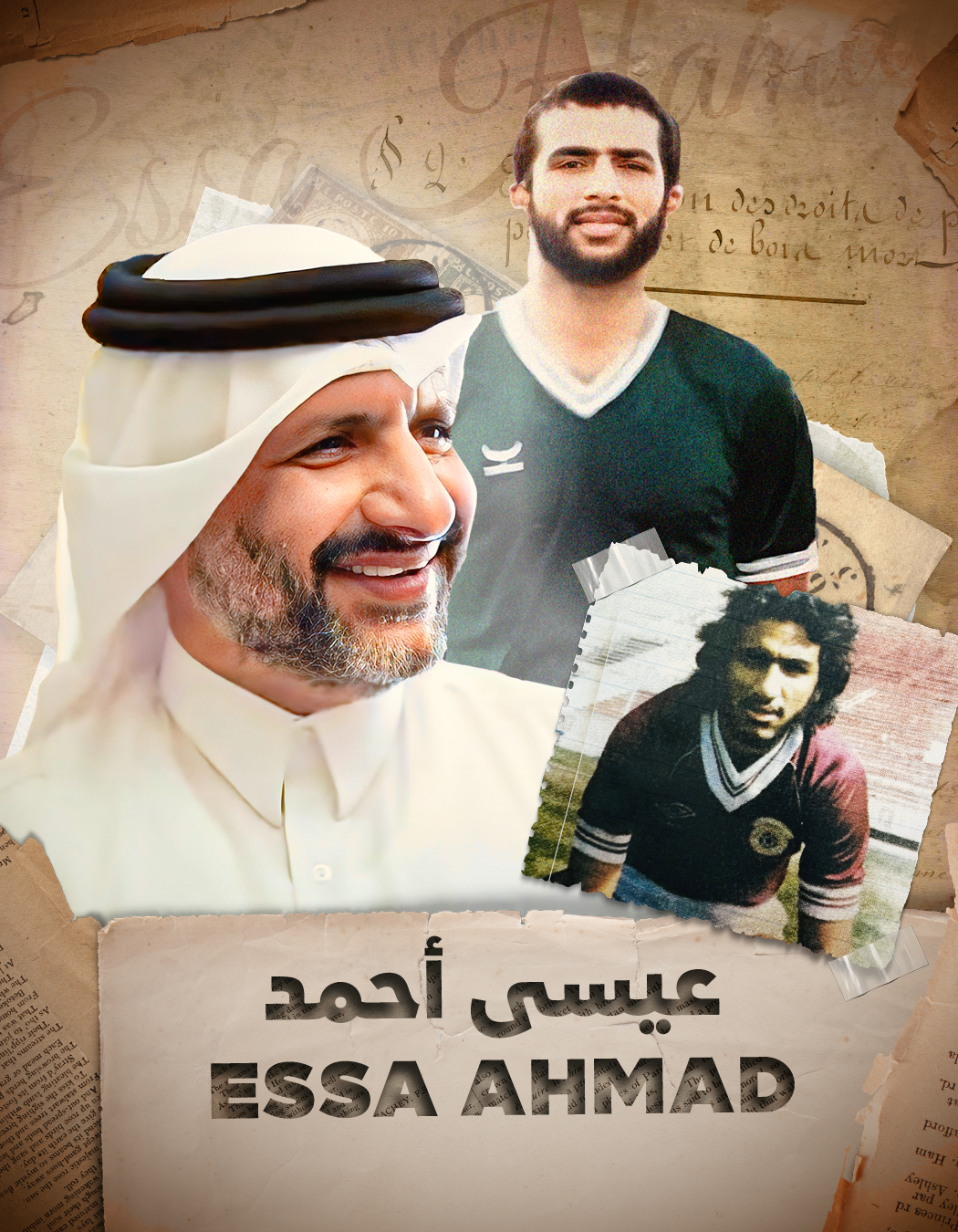 Issa Ahmad
Issa Ahmed Mohammed Yousef Al Mohammadi: A former Al Ahli club star and one of the most prominent midfielders in Qatar's club and national football team history, he has had many achievements.
Born on December 19, 1963, he took to football at a very young age. While studying at the Khalid Bin Al Walid School and then Al Khaleej Al Arabi School, he used to frequent Al Arabi club near his home. He, however chose to join Al Ahli club's youth team and his talent was soon noticed by Brazilian coach Jose Faria.
Issa Ahmed participated in a camp in Brazil and was included in the national youth team where he was chosen as a spearhead. He went on to graduate to the senior national team and represented it until his retirement in 1990.
Issa Ahmed, known for his powerful kicks and abundant efforts, was nicknamed 'The Bulldozer' and was one of the pillars in the midfield for his club and Al Annabi.
His first goal in the Al Ahli shirt came during the 1980-1981 season against Al Wakrah, while his first international goal was in a friendly against Japan in Doha.
He was one of the members of the golden squad that won the Amir Cup in the 1980-1981 and 1986-1987 seasons, his brilliance being remarkable with a hat-trick on the second occasion when Al Ahli beat Al Arabi by a 5-2 margin.
He was also on the golden list of Al Annabi, who finished second at the World Youth Championship in Australia in 1981, a tournament where Qatar shone and their performance still resonates.
Issa Ahmed represented the national team at all levels – junior, youth, Olympic and senior. Over the course of his football career, he scored 50 goals for Al Ahli and 15 for Qatar national team, while proudly representing the country in 81 international matches.
The 10th Gulf Cup in Kuwait in 1990 was Issa Ahmed's last participation with the national team. He played his last match against Kuwait in March, 1990, during which he suffered an injury that ended his playing career.
Issa Ahmed was famously known for wearing the No.19 shirt all through his football career.