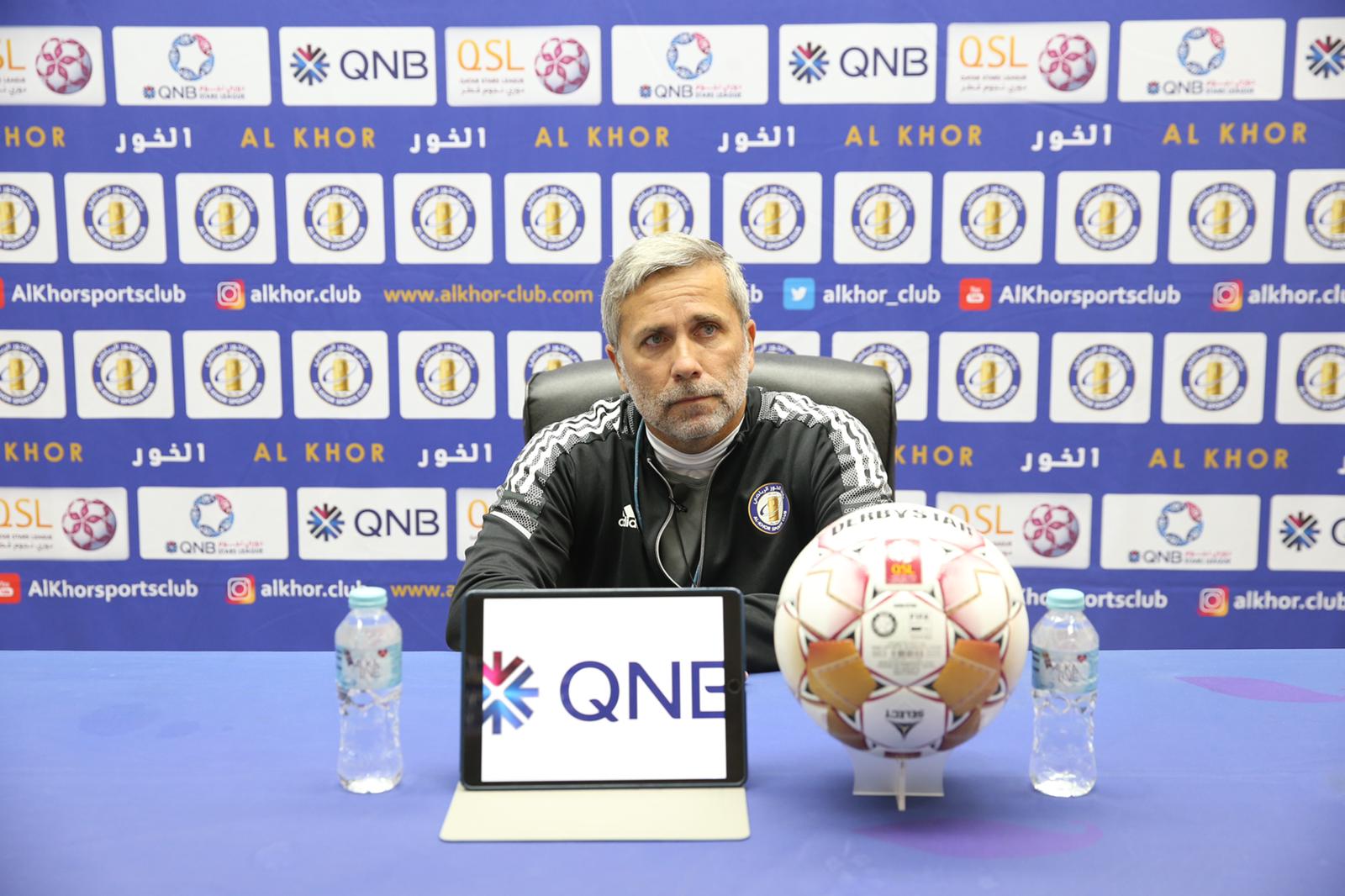 Al Khor coach Andre Lima spoke to the media ahead of their 2021-2022 season QNB Stars League Week 13 match against Umm Salal.
"Of course, everyone here is happy with the performance, and not only with the point we got from a strong team like Al Duhail.
"I think that confidence has returned to the team once again, as we scored four points in two matches, which makes the players believe in their abilities and that they can finish the season in an advanced position.
"Umm Salal are now having their best times and that it is a team that won four consecutive matches, and it will be one of the most difficult matches we will play in the season.
"Umm Salal have one of the best coaches in the league and I would not be surprised if he is given the award for the best coach of the season. I am absolutely certain that if we continue with the same team spirit, teamwork and performance in our previous match, we will be able to stop Umm Salal's string of victories. We are ready for this match," said Lima.
Al Khor player Ismail Al Haddad said, "I thank all my team-mates for the level they provide.
"I want to thank the coach who took on this difficult challenge, and we are sure that he will come out of this challenge and he is the winner and we are here to help him.
"I am very happy with my goal against Al Duhail and I have my fellow players who always stand with me so that I can score goals, and this goal was a kind of coach's instructions before playing the match.
"With this determination and will, we can overcome this stage and appear better and change our position in the ranking table, and we must always provide our best."