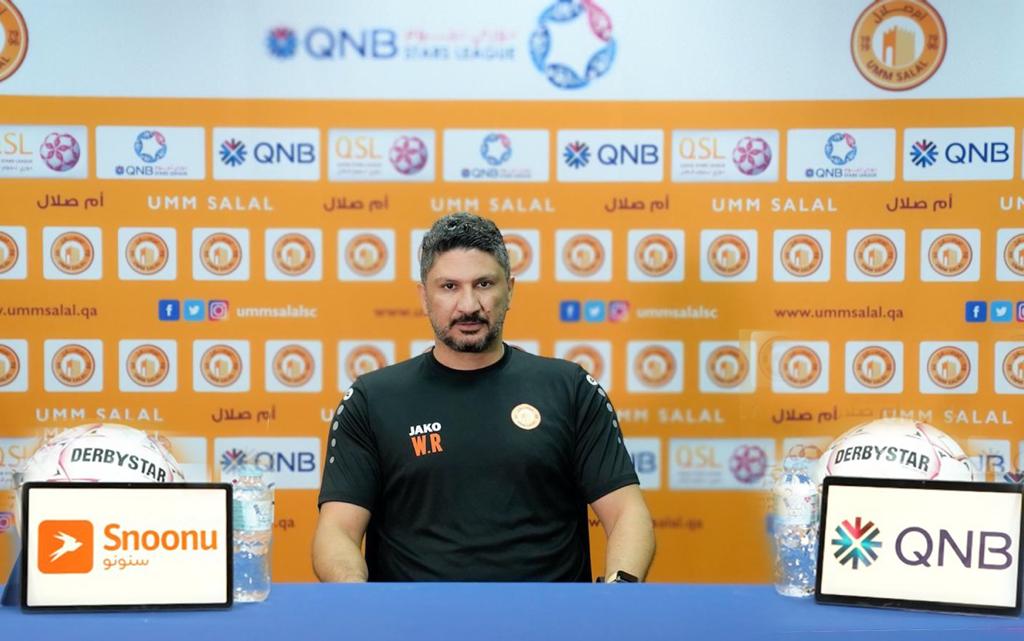 Umm Salal coach Wesam Rizik spoke to the media ahead of their 2021-2022 season QNB Stars League Week 15 match against Al Gharafa.
"I know the importance of the match because we are playing against a strong competitor, which is Al Gharafa who offer high levels in the recent period. We are ready for The Cheetahs. There is no room for making any mistake, which I conveyed to the players who know well the difficulty of the match.
"The two teams' matches are always strong, friendly and exciting, because each team seeks to win and score the three points, so we will be ready in the best possible way. Every player is aware of the importance of the match, and have the desire and enthusiasm in order to be back on the winning path.," said Wesam.
Umm Salal player Khaled Abdulrauf said, "I consider this as one of the strongest matches because Al Gharafa are a big and strong team that displays a beautiful and open game, allowing us to play and enjoy the match.
"We are fully prepared for the match and the team trained hard despite the great pressure on the players from successive matches. This pressure is a huge burden on the league teams, but we can overcome it by adapting."