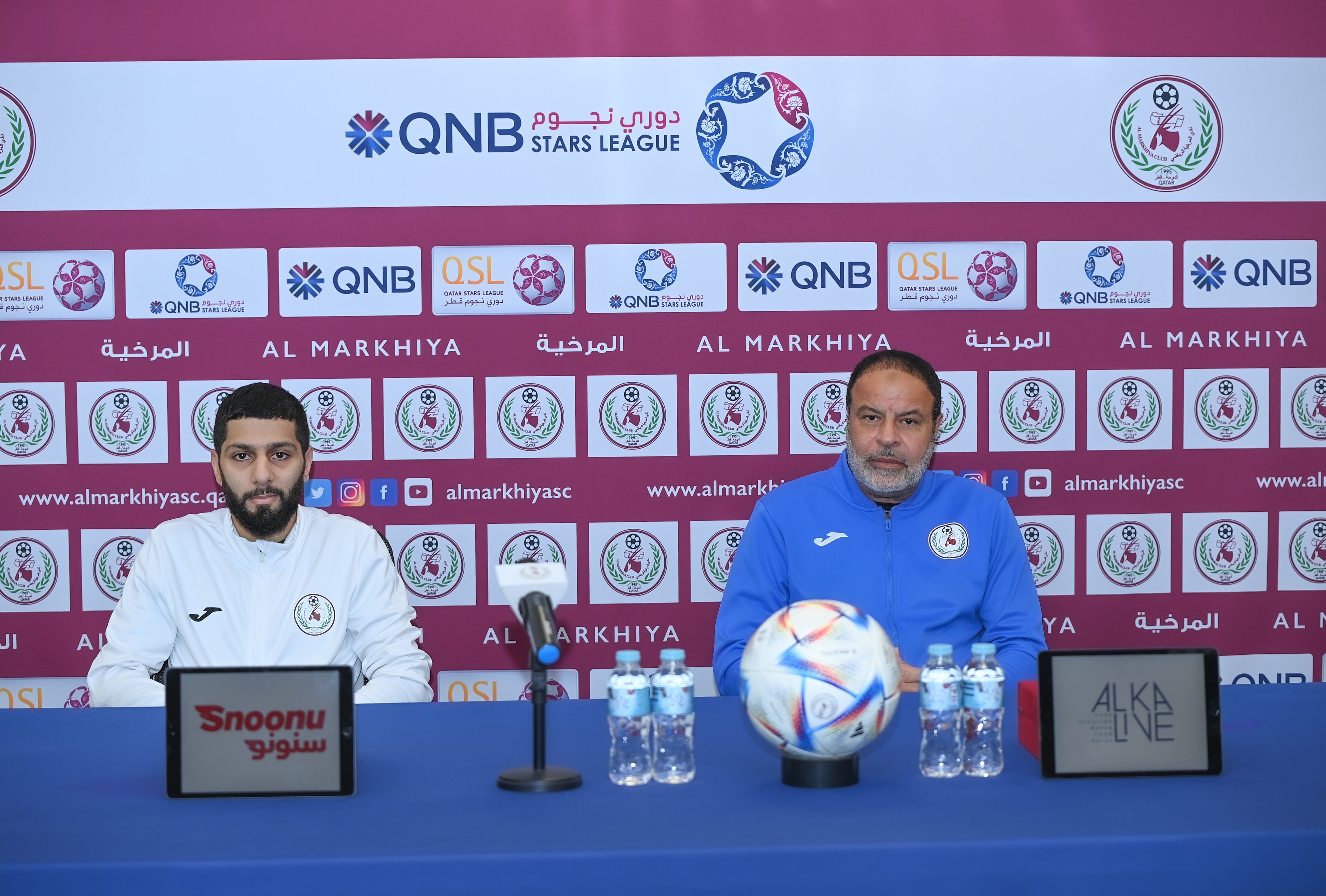 Al Markhiya coach Abdullah Mubarak spoke to the media ahead of their 2022-2023 season QNB Stars League Week 11 match against Al Ahli.
"The preparations were good, but not 100 per cent complete. The absence of some players such as Ayoub Azzi, Iraqi Ayman Hussein and Omani Jameel Al Yahmadi due to their Gulf Cup duty affected our preparations.
'I congratulate Aymen Hussein on winning the Gulf Cup with the Iraq national team and also for winning the tournament's top-scorer award.
"Resuming the league campaign after a long break will be difficult although that period featured some tournaments and friendly matches.
"Ayoub Azzi is a great professional player and has a clear influence in the defence along with other players such as Hamad Saeed, Hisham Kamal and Saleh Al Yahri, so it was necessary to prepare the substitutes. The team was affected during the last preparation period by the absence of Jameel Al Yahmadi and Aymen Hussein for a period of two weeks for their participation in the Gulf Cup.
"Despite that, the preparation is good for the match, and perhaps their participation in the tournament gives them good fitness. Their return to the team will be a good addition," said Abdullah Mubarak.
Al Markhiya player Yousef Ballan said, "Preparations for the Al Ahli match are like preparations for any other game and the coach has mentioned that the next rounds, starting with the Al Ahli match, are difficult considering that we are resuming our league campaign after a long break.
"Al Markhiya are able to present a good level and win the full match points. The team played many friendly matches during the break and the administrative and technical staff made great efforts to raise the level of the team and equip it well."