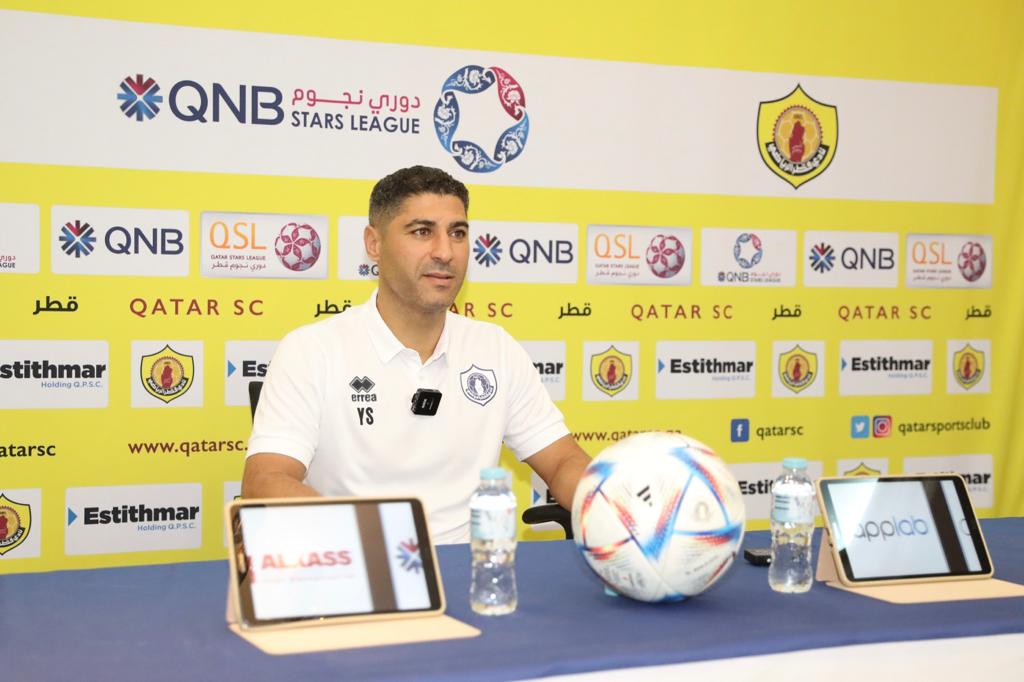 Qatar SC coach Yousef Safri spoke to the media ahead of their 2022-23 season QNB Stars League Week 1 match against against Al Arabi.
"Our preparations went off well and everyone at the management level and the players did their best to make the training period a success both during the camp in Spain and in Doha. I should also commend the players for their efforts and high discipline during the preparation period, especially the national players for whom I expect a great future.
"We have one issue left, which is the completion of the number of professional players, which is the case for many clubs as well. At the same time, efforts continue to complete this aspect to the fullest, and in general we aspire to make a successful start to the league and achieve a positive result, especially since such matches are characterized by caution than aggression," said Safri.
Qatar SC player Mohammed Salem said, "The preparation period for the new season was strong and positive. During our training camp in Spain we played good friendly matches and gained great benefit. We then completed our preparations in Doha with increased pace and are ready for our first match in the new season of the QNB Stars League. We aim to make a good result for a positive start."